So many Kangs he probably be the villain in everything Disney+ show and Marvel film for the next 5 years

Random unconfirmed rumor that kang will be in season 2 of moon knight
This is so strange as the Moon Knight show was officially in the MCU but very removed from most of its going-ons. I don't see it suddenly just diving headfirst into a big crossover with other stuff suddenly. That's me though.
you have a better chance of a indy jones crossover
I heard Indiana Jones is gonna be Red Hulk.
Technically true.
The spec is that Moon Knight will be fighting his Universe's Kang which would be Rama-Tut. We've seen Rama-Tut at the end of Quant, so the spec is possible. I think it's a good way for Marvel to tie in universes while keeping main 616 universe out of all the entanglement of main MCU heroes having to mash-up with alternate universe heroes.
Episode 3 of Moon Knight the guy in the blue denim jacket he is fighting has a patch on the back that looks like Rama Tuts head dress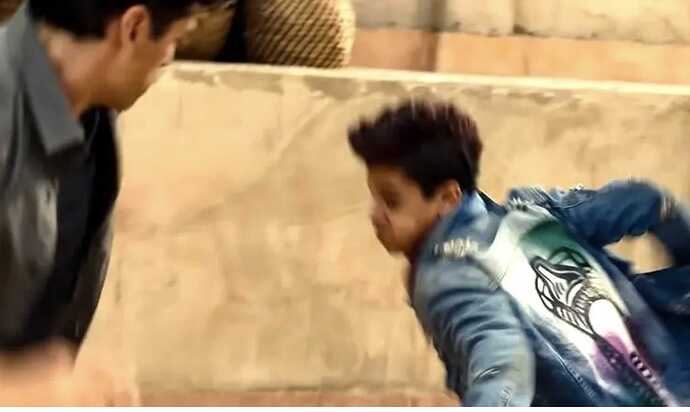 However Tuts head dress in Antman Quantamania did not match this jacket.
Also Johnathan Majors was paid 550k for Antman and 200k from Creed 3 which is peanuts for being in the top 2 movies at the same time. I imagine his price will no longer be cheap.
Majors deserves whatever he wants. Guy has talent!
I sold my Image Anthology 8 that I just got back from CGC (9.8) for $95. I guess Worldtr33 FOC has people in the market. I'm never good at timing modern spec. Some of this stuff goes cold so fast so I figured I paid less than cover for it plus grading so it was a decent flip. My luck, it goes to $1,000 like SIKTC, lol. Stuff I pass on goes to the moon and stuff I load up on usually doesn't do squat. I'm not the luckiest spec'r but it is nice when something works out.
You never know what will get hotter or run out of steam. If you made money you did good/well!
I've sold 3 of my 4 copies for $20-$25 ea. I want to say I paid about $40 total? So I think I'm playing with house money after fees and such with my last copy.
Holding onto it for now.
It's the book to get, but PH34R isn't in it. Too bad there are like 30 exclusives now.
Did cbsi just forget to do a top 10 for last week?
Because I don't want to ask them. I posed the question here
Not yet. It happens occasionally, usually when life gets overwhelming for the one person that does the all the work. So likely something personal came up behind the scenes.
The guy who writes it Ben S said he couldn't do it cause 130point was down which is where they get prices
Eh? I always thought Ben got his hot 10 and honorable mentions by how many copies he's got.