Which book…im out of sync atm
I did my occasional segment, The Hot Comics Revue, on my blog. I touch on speculation trends so I figured it was a good post to share and get thoughts upon…
Lots of new hot comics with the DC Cinematic Universe announcement Including Stormwatch #4- First Apollo & Midnighter. I just sold my 9.4 for $365. Stormwatch #37 is another key for the series and it's seeing increases. Along with The Authority #1.
Batman #565-567 should all see increases as well. I've got quite a few graded and non graded newsstands so I'm covered there. Lots of other hot stuff coming with the announcement but that's where I've been focused.
Booster Gold 1 many copies have moved today also
How many did you buy today, onomatopoeia ?
Have not bought any books today. Just watching.
I am set I already have most of these.
Booster Gold 1 skyrocketing.
gee. ya dont say…
I wonder why…
Those went up a little bit

I was looking for it and couldn't find copies
My LCS only had issues 6 and up. Another shop was unexpectedly closed. So will try again tomorrow.
So I ordered a copy online. But through in a Dr. Aphra 32 and (first Vol) True Believers Kannan #1 for cover. So we'll see if they ship it out. Never ordered from This outfit before.
It's fun to hunt DC books for a change. Hit up a great shop and found Stormwatch and Supergirl in the dollar bins. Waller's first app was $5 and is in great shape.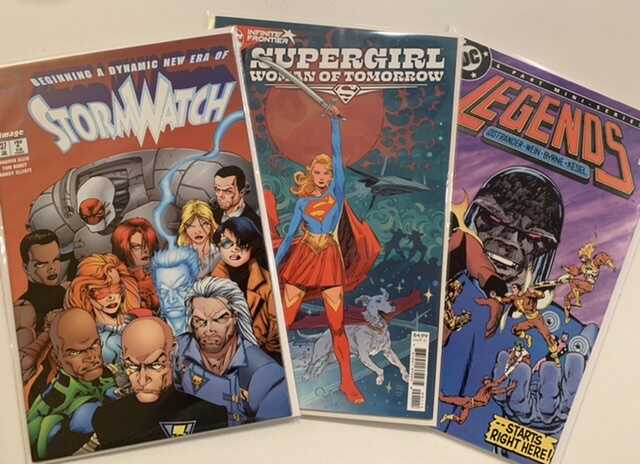 Key Collector is throwing a fit about the prices that Supergirl is going for.
Why? Why would anyone throw a fit over a comic book?