This is going to be what I will be looking for next week since Midtown already sold out of them.
My shop knows I'm a the top of the variant pull list for Captain Marvel items. Hopefully he ordered 25 of them… but it won't seem likely. I ordered myself 5 of the regular 2nd print but I doubt there will be a call for 25 people who wanted a 2nd print.
Captain Marvel #18 (Vol 9)
1:25 Variant.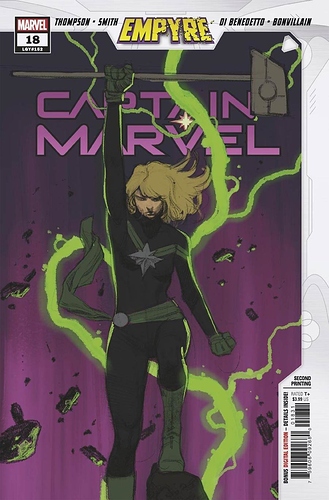 I have only found 1 listing only.