Fool me once…
It'll probably be the last page reveal on the cover.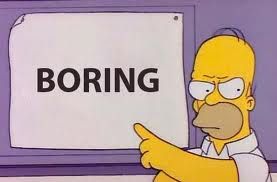 GUARDIANS OF THE GALAXY 2 MARCO CHECCHETTO 2ND PRINTING VARIANT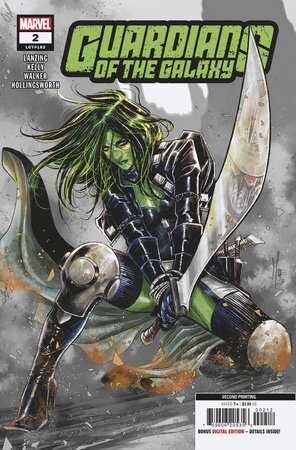 AMAZING SPIDER-MAN 25 JOHN ROMITA JR. 2ND PRINTING VARIANT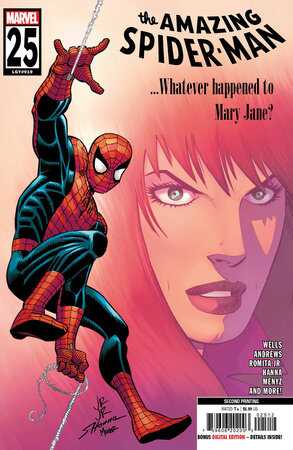 Interesting placement for that sword.
Not a bad cover, but not checking any real boxes.
Just another ghost rider on a motor bike, flames everywhere.
Had a hunch as soon as Broker showed up on issue 2. They usually don't use a new character on a 2nd print if the first cover appearance is targeted for the next issue.
Maybe they'll do a 3rd.
Killing Joke gets a new printing and foil cover treatment. It's REALLY pretty and if this wasn't $50, I'd buy one. But, just letting people know this is now on sale.
I feel like the foil classic book reprint is the new store exclusive. Probably a hot novelty that will wear itself out quickly.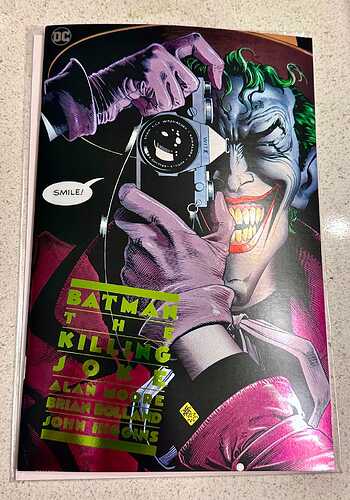 Every "Mexican foil" has then went on to be reprinted as just normal Foil facsimiles. So expect this one to be as well eventually.
Maybe there was 1 left or so… I didn't pay attention if it said how many were left.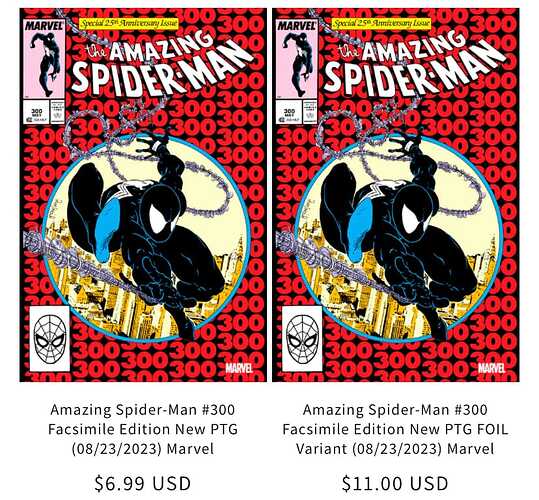 So is ASM 300 facsimile going to have a $6.99 cover price…and on top of that no discount for the foil???
$6.99 is okay because it's double sized. However I got a bunch of those True Belivers ASM 300 for a buck each. Don't know if Marvel lost money on those.
They need to cut to the chase and bust that AF15 foil out!
I picked up one of the previous $3.99 facsimiles and my regular first print. If I can find a foil cheap maybe grab one.
AF15 foil is probably just a matter of time. Any of the biggie books, really, if the foil train keeps a-rollin'.