Love the cover. Love the idea of the series. Not sure it will be around for long.
wonder if the #1 is going to be the "coloring book" theme Kaare Andrews is doing for #2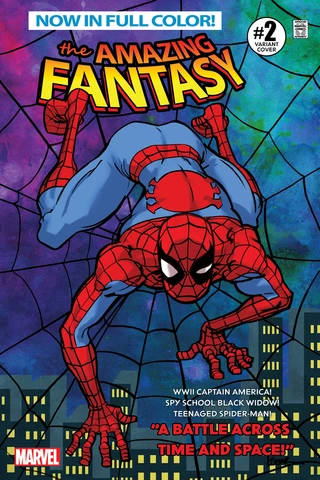 My spider sense is tingling.
On the day of the great weekly incentive hunt, just a reminder that Cover A of #2 is still pretty badass.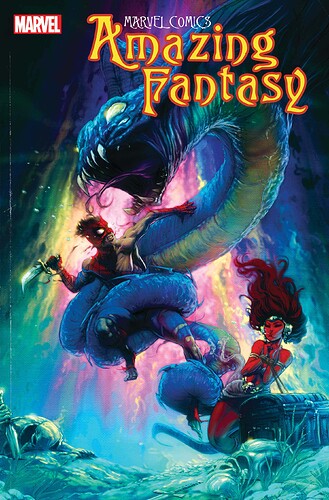 Hoping this series is a surprise and flies under the radar.
The covers alone are

!
So far cover A of 1, 2 and 3 are all awesome. I'm buying 'em just for that alone.
Just seen the previews of issue 1 (Captain America is a Cat Lover in Amazing Fantasy #1 [Preview]) (yea yea bleedingstool, etc…).
But it looks awesome, just what Ive been itching for lately some classic storylines with some mythical monsters/witch doctors/stranded on a island. Can't wait for this to come out, also all of the cover As are magnificent.