Previews gives us a glimpse of what's to come. Here's the spotlight new books (and some trade/hardcovers/omnibuses) coming out of April Previews for the Smaller Publishers which include Dark Horse, IDW and Image…
Barbaric #1 seems like a violent entertaining good time. Count me in on checking this one out.
Barbaric #1 (Cover B - Hixson)
Barbaric #1 (Cover C - Daniel)
Barbaric #1 (Cover D - Polybag Variant)
Not sure what's up with the polybagged variant, maybe there's some nudity on the cover. Maybe we'll find out more later.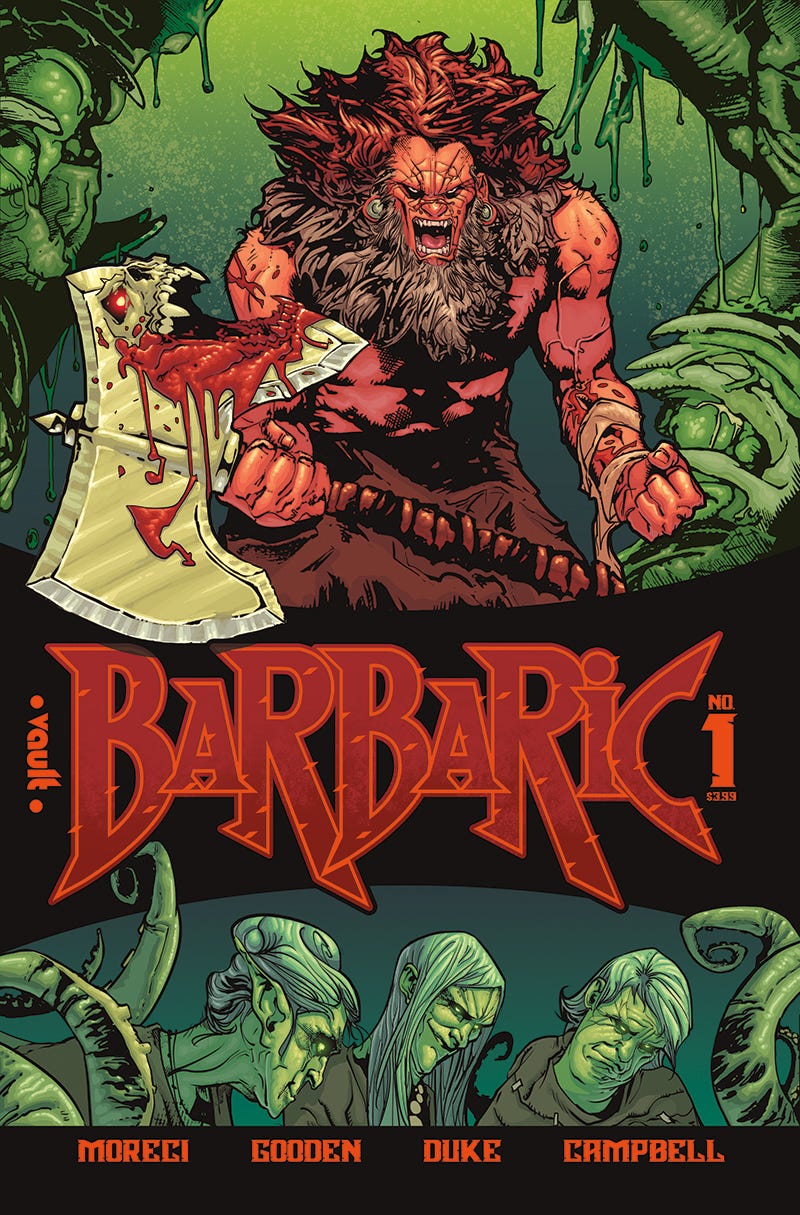 Basilisk #1 is a new Cullen Bunn title coming out of BOOM!, he's certainly the master of pumping out mystery and horror books for sure. The man is a writing machine who rarely disappoints. It's a definite check out for me and maybe, just maybe BOOM! will squeeze out 8 additional printings for this one as well… I kid, I kid (actually I don't kid).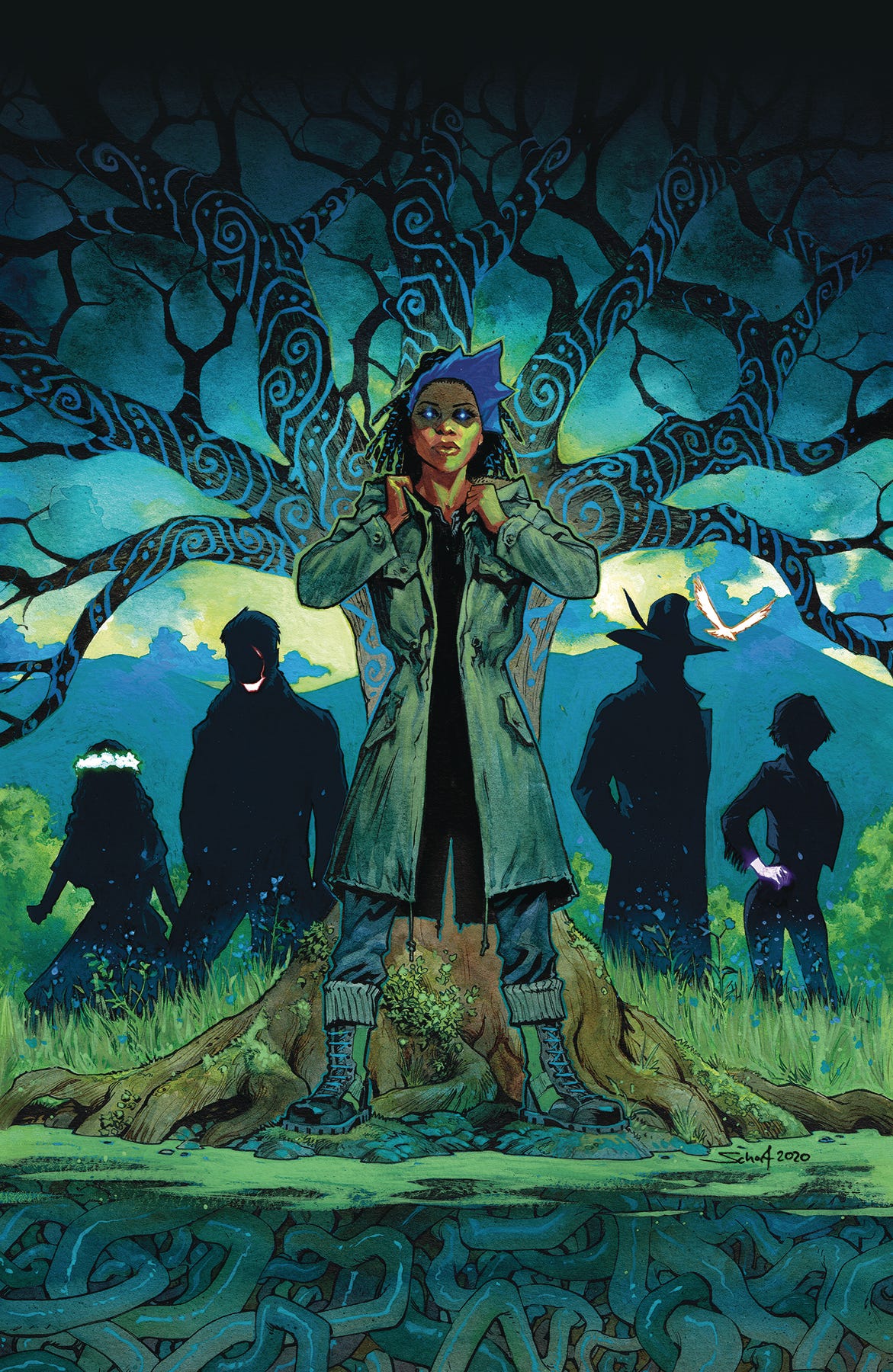 What comes off with some Avatar vibes from the cover, the new American Mythology book based on Edgar Rice Burroughs novels brings us Beyond the Farthest Star #1.
I'm not usually big on buying American Mythology but this one I might be checking out, only because I like sci-fi and if the art is good, could be an joyful read.
Beyond the Farthest Star #1 (Cover A - Ranaldi)
Beyond the Farthest Star #1 (Cover B - Wolfer)
Beyond the Farthest Star #1 (Cover C - Wolfer Ltd Ed)
Black Friday won me over. So I have to complete the story with Black Friday #3 (of 3) which is the conclusion of this 3 issue mini-series.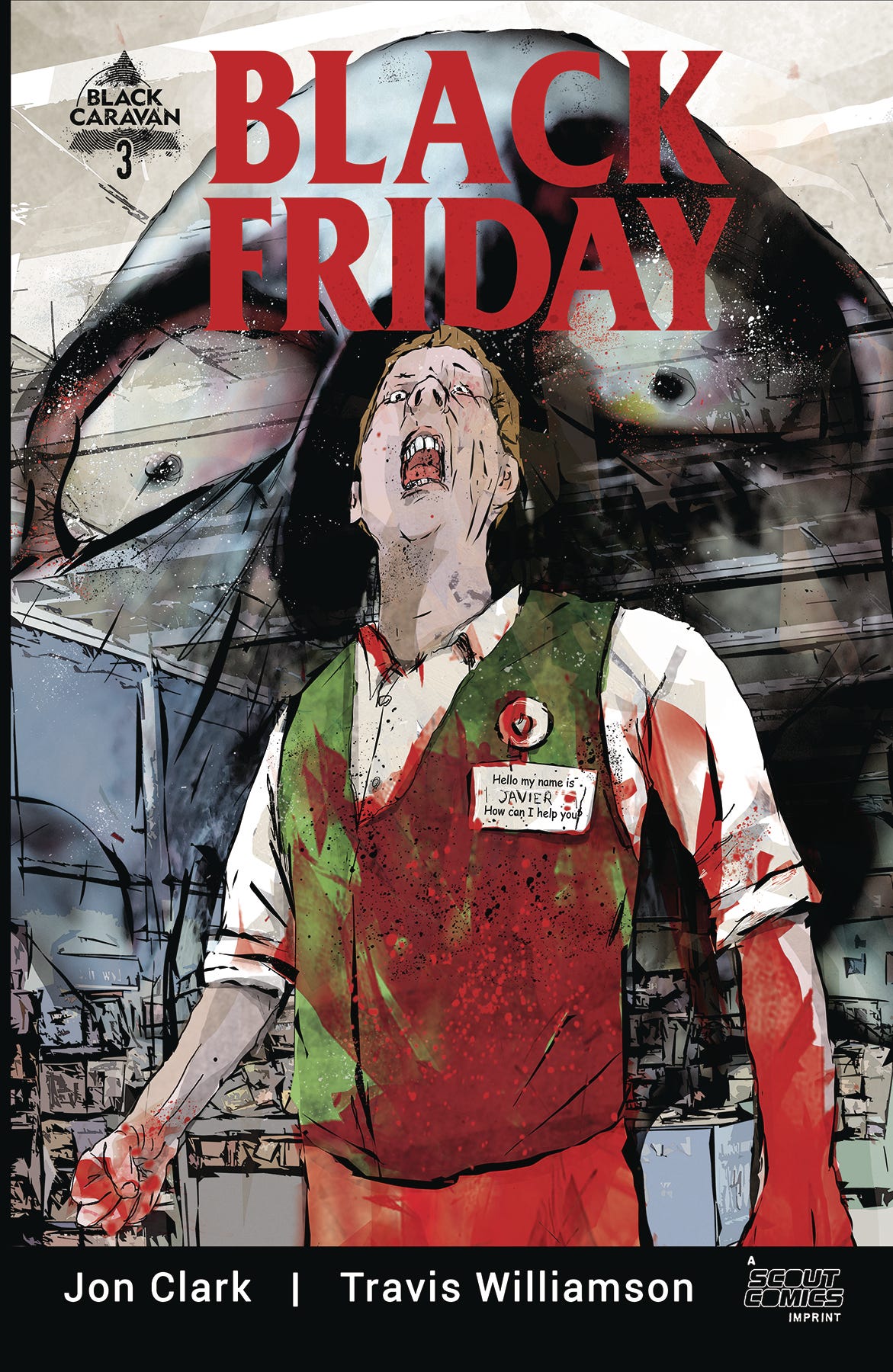 Black Jack Demon #1 is a true indie book in my opinion. I've never even heard of Litterati Publishing. This is a revenge tale and I'm all over it. If you're interested as well, you better place an online order as I'm sure most retailers will pass over this one in previews.
"A boy crosses the American old west in search of the stranger that brutally murdered his father after destroying their family mine. Bent on revenge, the young man soon realizes that this simple killer is something much, much darker. The Black-Jack Demon is a genre-breaking Western revenge tale focused on young Silas' journey through the changing American landscape, following the trail of carnage left behind by the mysterious figure that caused the boy's loss and pain."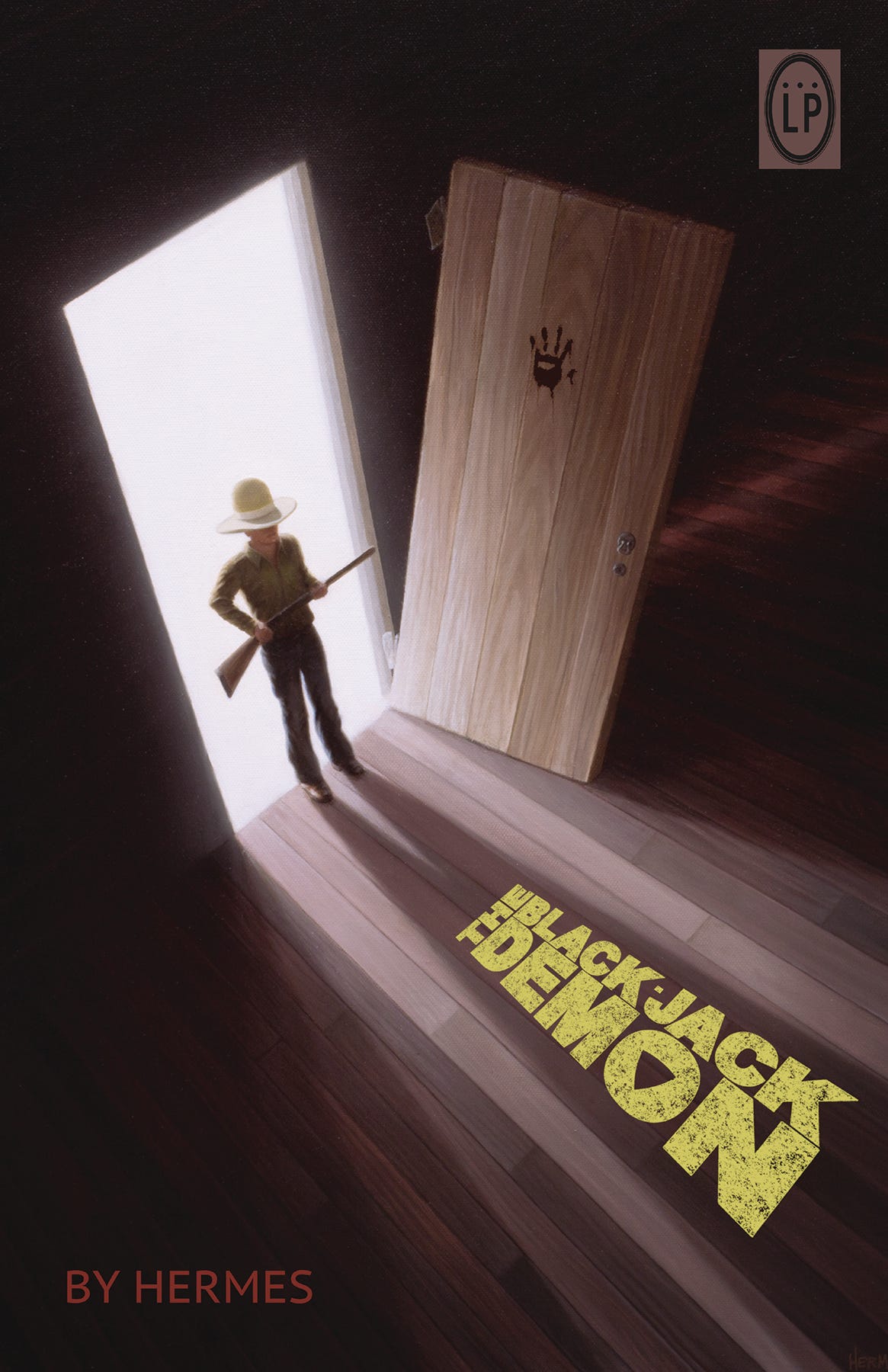 Cold Dead War #4 (of 4) concludes the new hit title from Heavy Metal that saw some love on the secondary for the most recent first issue.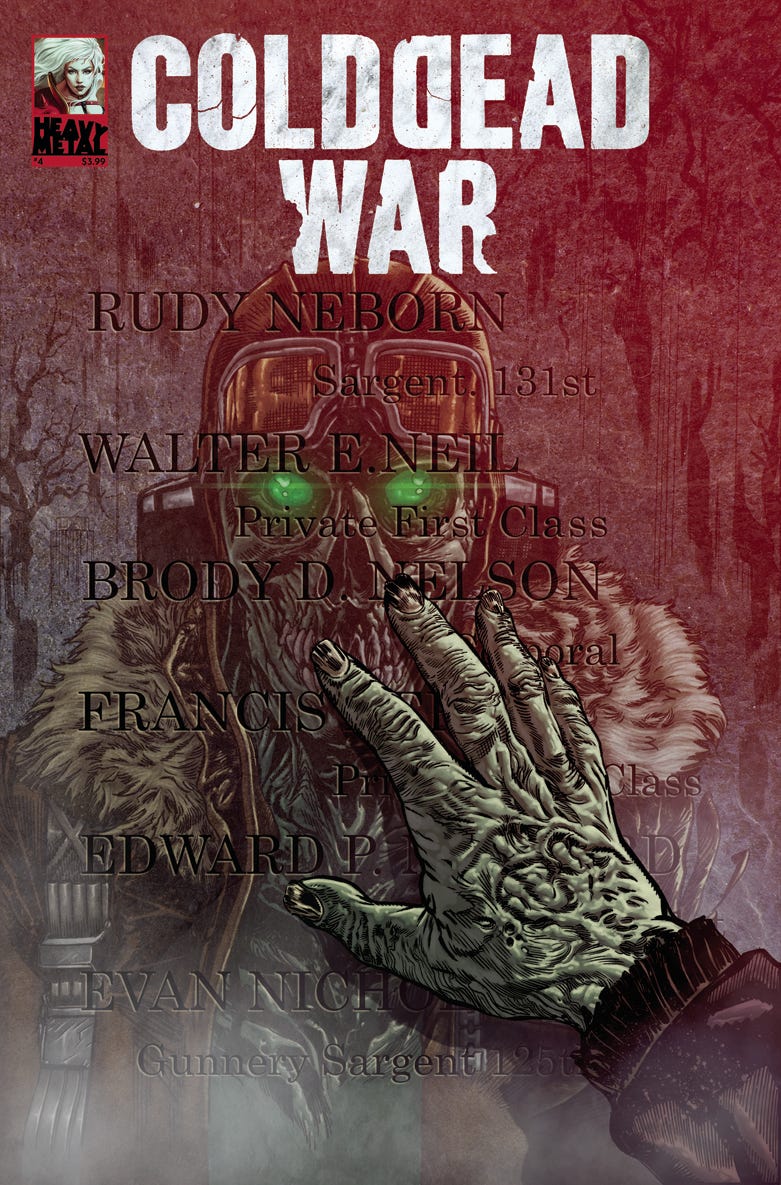 I'm a sucker for a good mystery drama. So with that said, I'll be checking out Darling #1 from Source Point Press.
"With all of New York City enveloped in the zeitgeist of a missing 8-year old girl, loveable anti-hero Francis Darling accidentally stumbles onto the machinations behind her kidnapping and the drug war that ensues. But has he really? A bit like chasing the Mad Hatter through a toxic chemical cloud, Francis' strange and inconceivable journey brings us uncomfortably close to NYC's most crooked… most deviant… most irredeemable characters; the kind that can only be extricated from the drug-addled guilty conscience of a failing brain."
Darling #1 (Cover A - Mims)
Darling #1 (Cover B - Riegel)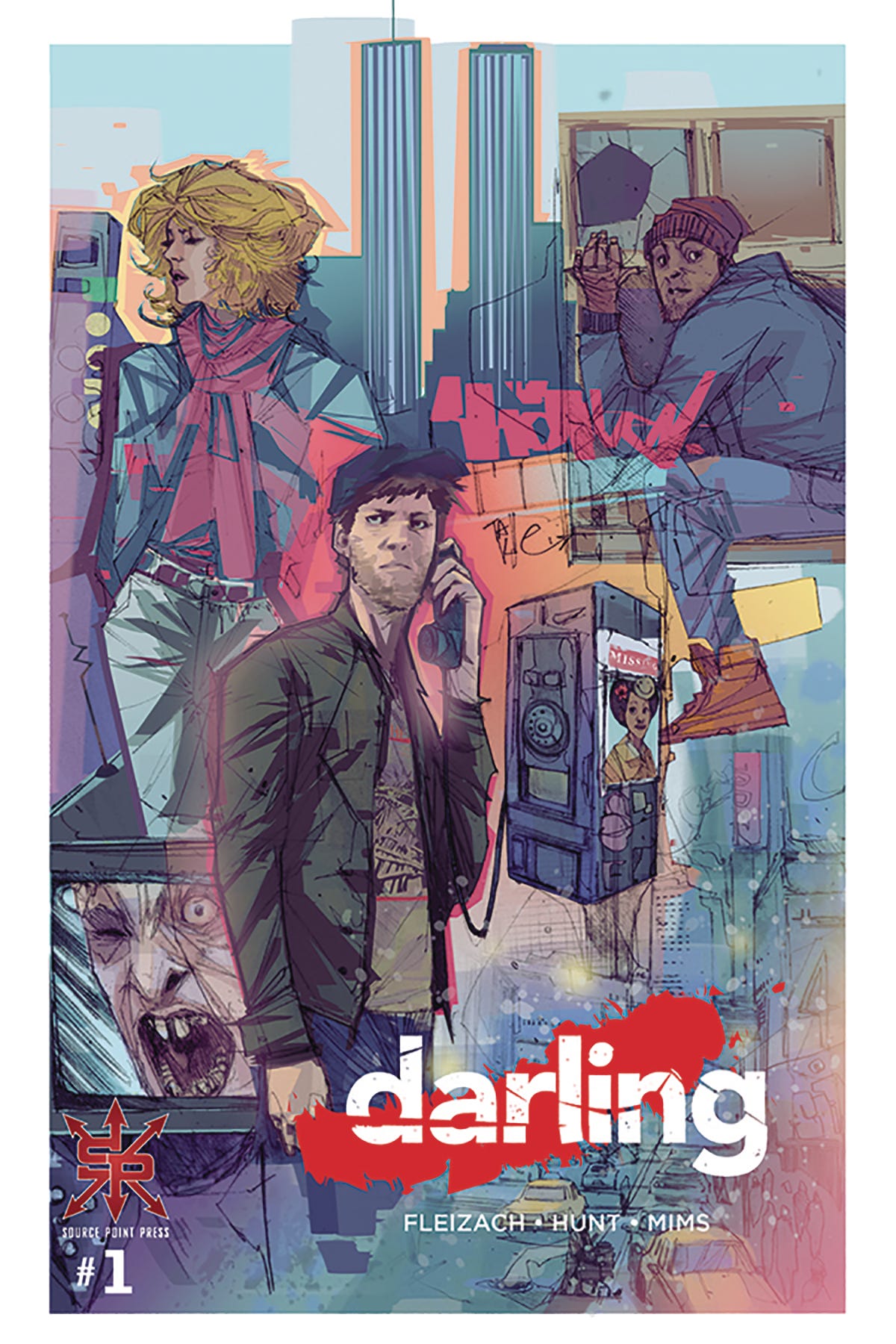 Electric Black #1 gets a second printing. Didn't this come out many moons ago? It took this long to get a second printing? Pretty sure the first printing came out in 2019 or am I missing something. Anyways, might be worth the pickup for those that missed the first printing.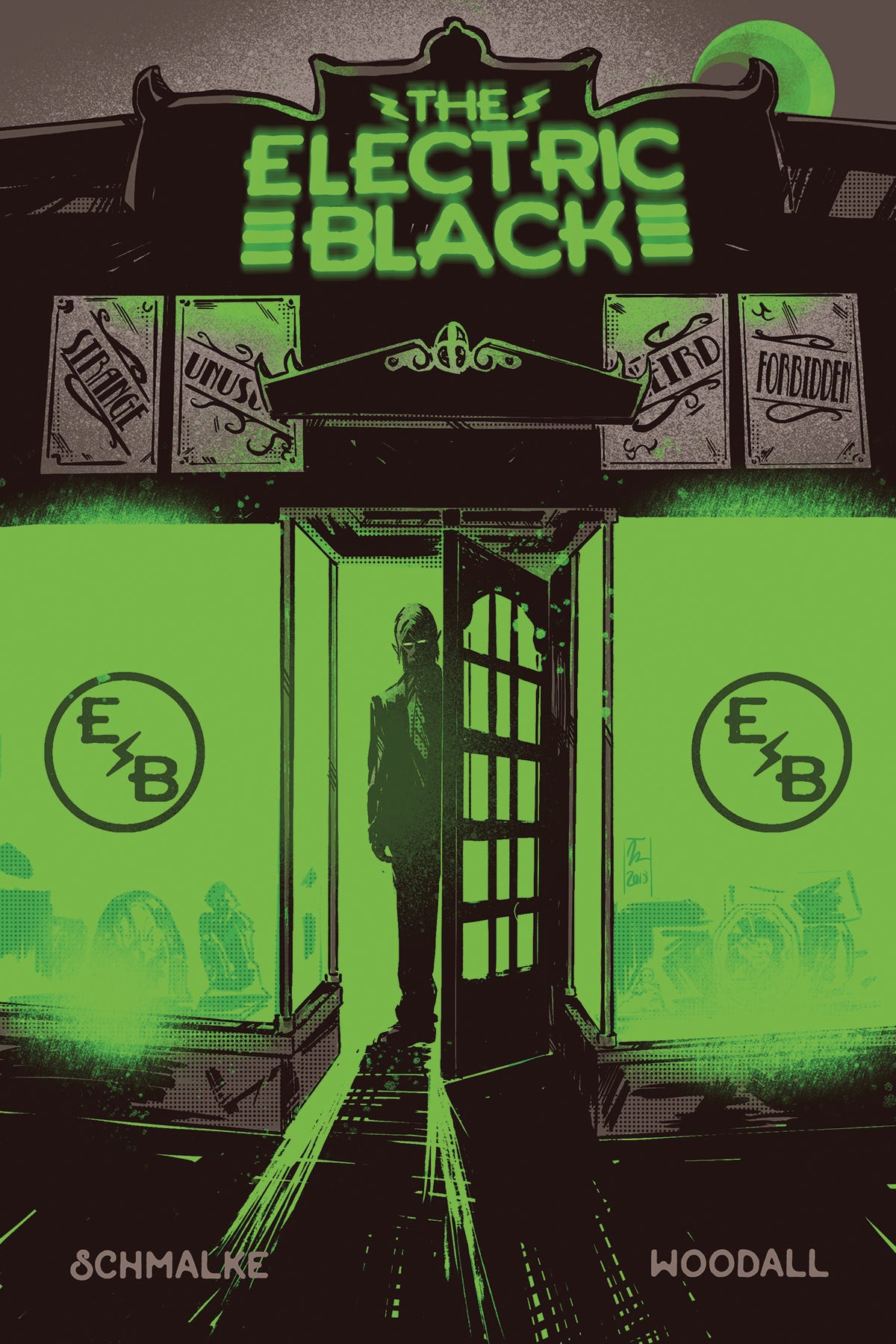 I really liked Night Hunters from Floating World Comics. I really liked the smell of the book as well. Had had super indie type of paper and smell. So in the spirit of loving the truly small indie books, I'll be checking out Hyperthick #1 (of 3) as well.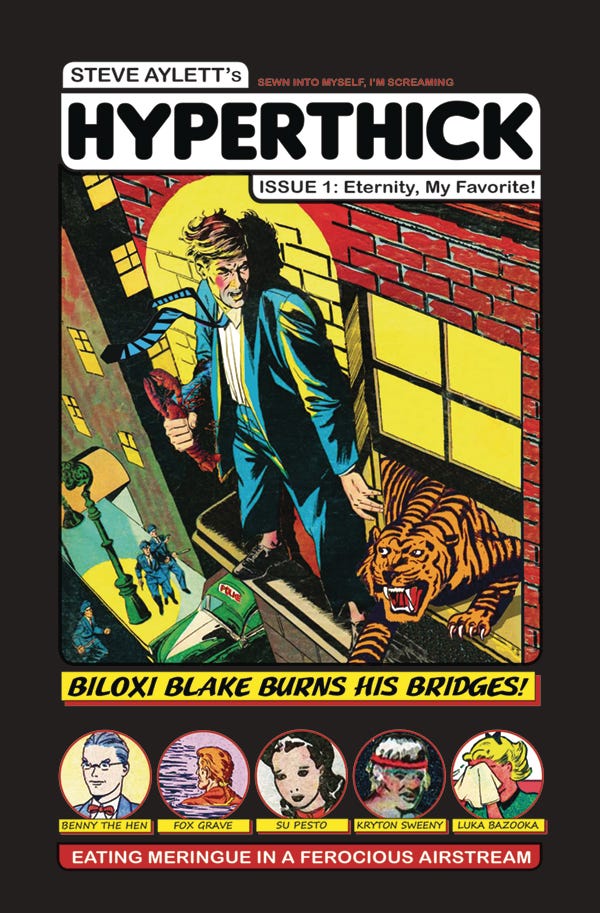 Now I'm gonna have to check this next one out on Netflix. MFKZ #1 (Cover A) looks interesting.
MFKZ #1 (Cover B - Street Cred)
MFKZ #1 (Cover C - Cult)
MFKZ #1 (Ltd Ed Vinz Diesel Variant)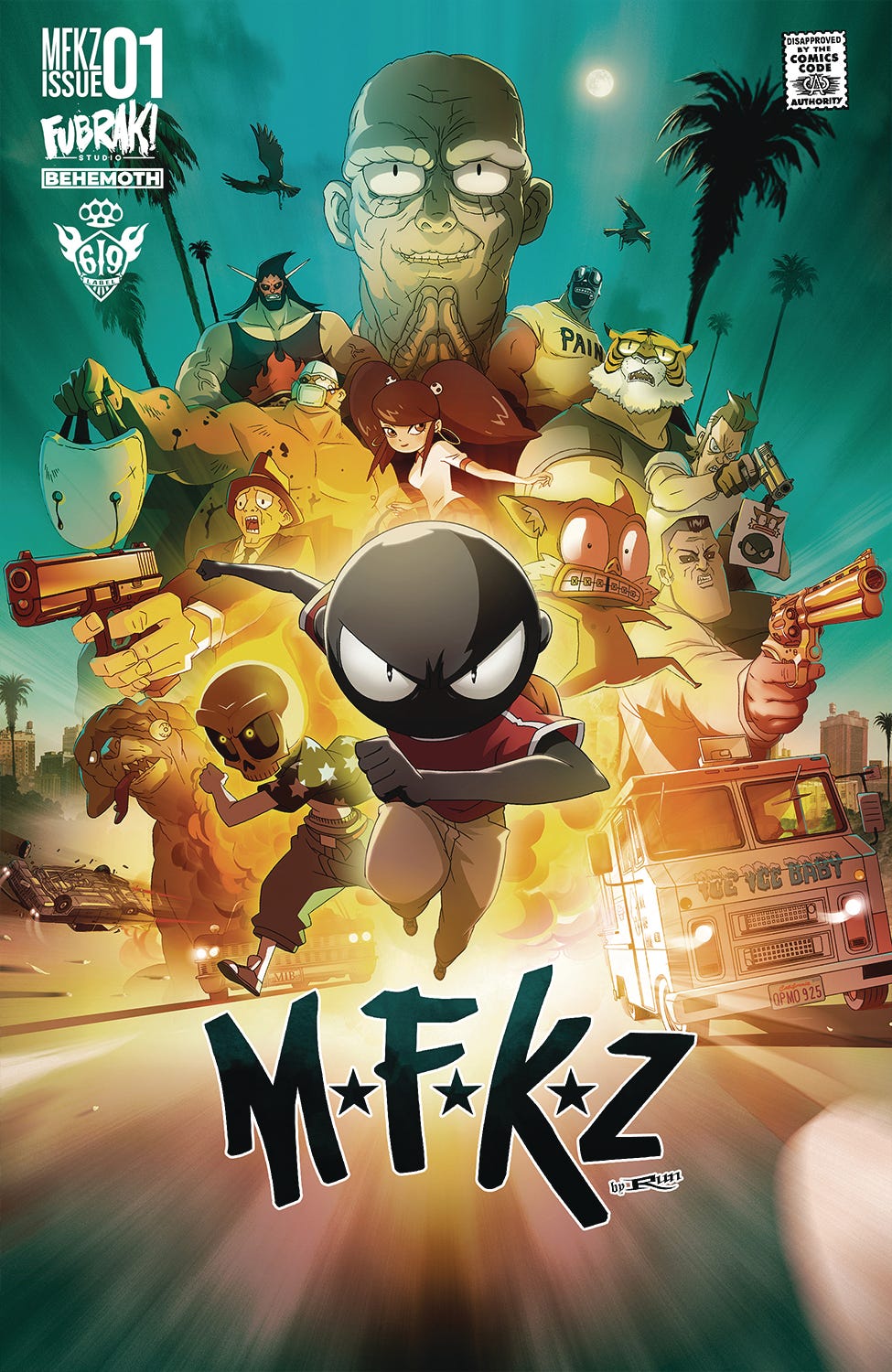 What would you do if you had a power but once unleashed, you only had months to live? That's the story in this new AWA title called Moths #1 (Cover A - Choi) which sounds interesting.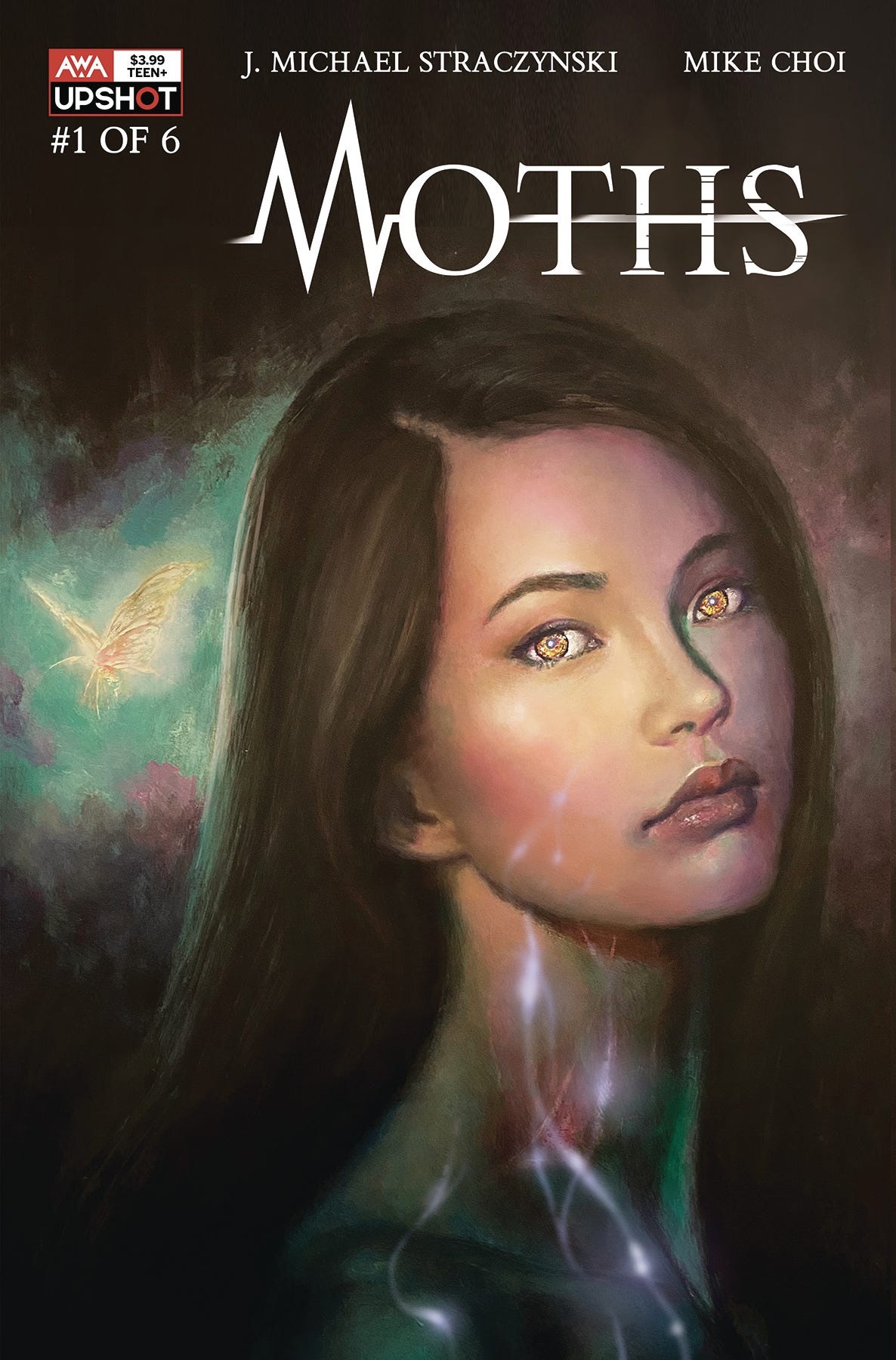 The hit new Nottingham series out from Behemoth that saw some love on the secondary has Nottingham #4 (of 5) in April Previews. I'm fully on board so far with this one and must pre-order them all so I don't miss any copies.
If you missed out on the first two issues, there is Nottingham #1 (of 5) (2nd Ptg) and Nottingham #2 (of 5) (2nd Ptg) available currently.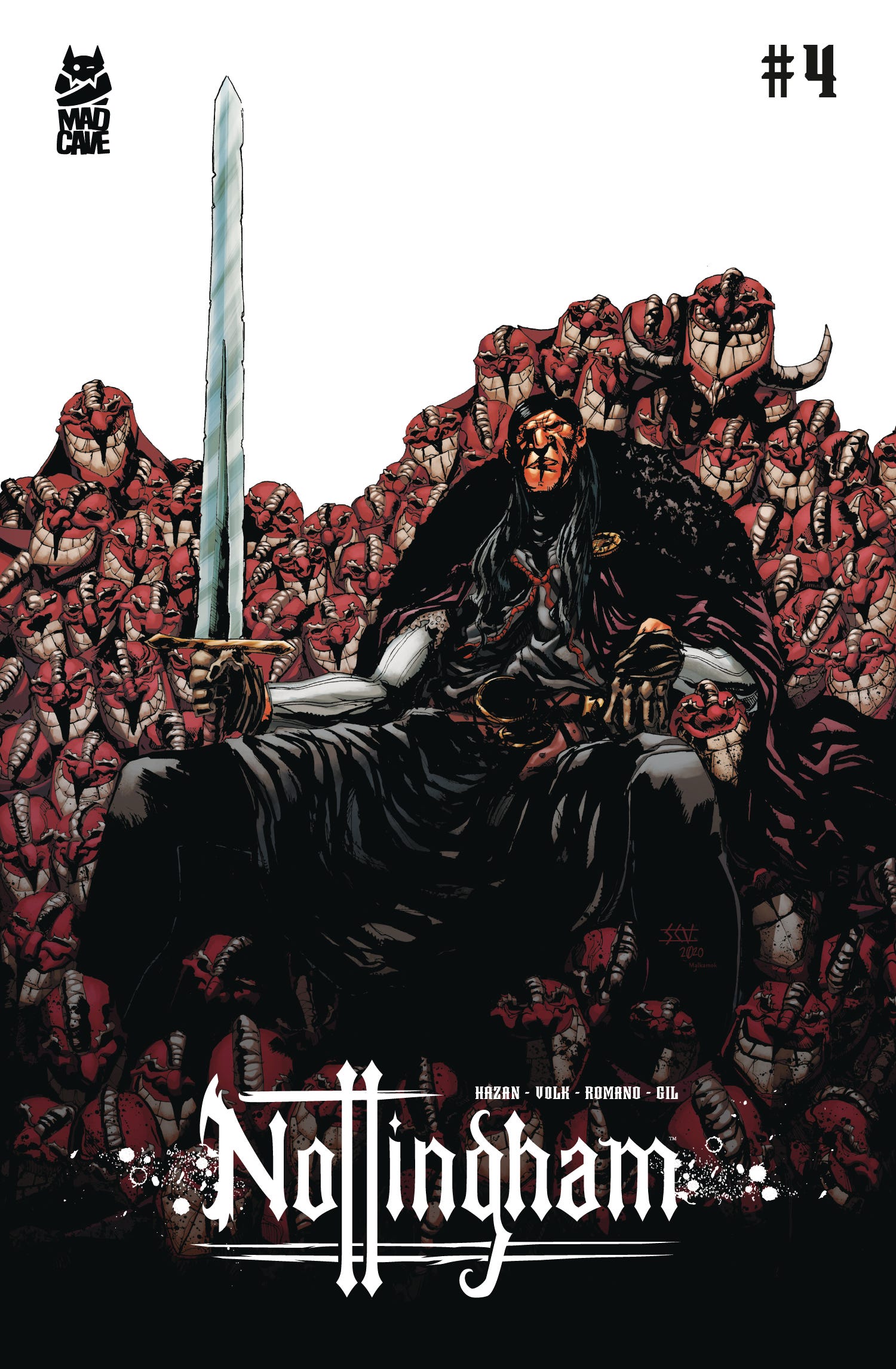 This next one looks really interesting to me. Out of Body #1 (Cover A - Miranda). I really love the cover art as well. If you like the art from We Live (which is pretty damn awesome), you'll probably love this one (let's just hope the writing is good).
"When Dan Collins wakes to finds his life hanging by a thread, he must use his astral projection to discover who tried to kill him. Who is the beautiful mystic who tries to help him? Why does August Fryne want Dan's soul - and what does it have to do with a demon who seems to be Do-rian Gray? A weird, occult detective thriller about life, death - and whatever lies in between. From award-winning comic book writer Peter Milligan (X-Force, X-Statix) and artistic sensation Inaki Miranda (WE LIVE, Harley Quinn) comes an awesome new dimension in horror and mystery!"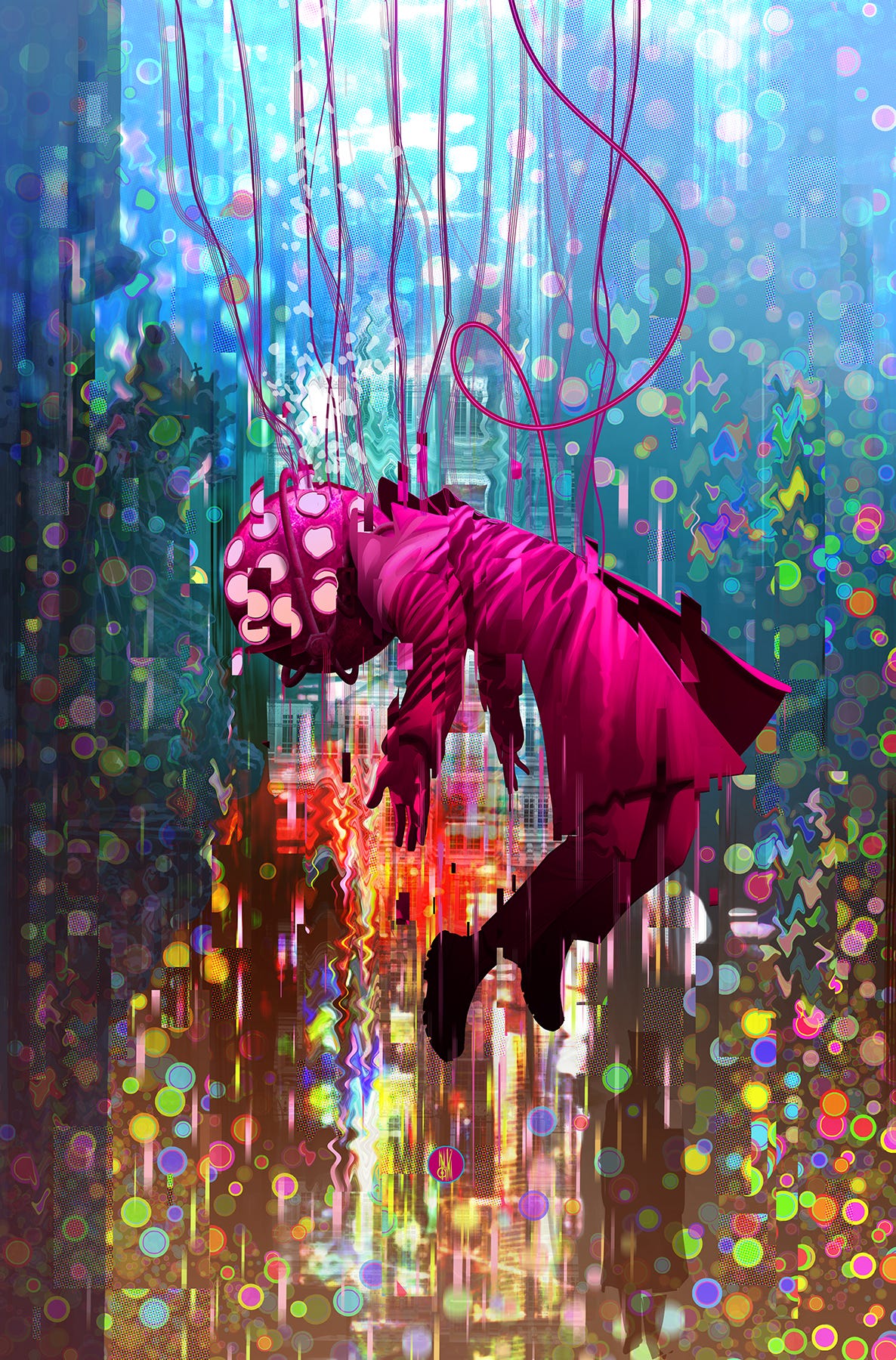 I mentioned Red Room #1 last time in my picks. I'm gonna just say, I'm not skipping these. Ed Piskor's stuff always sells it seems after the fact and it's just good stuff. Red Room #2 is next to continue this title.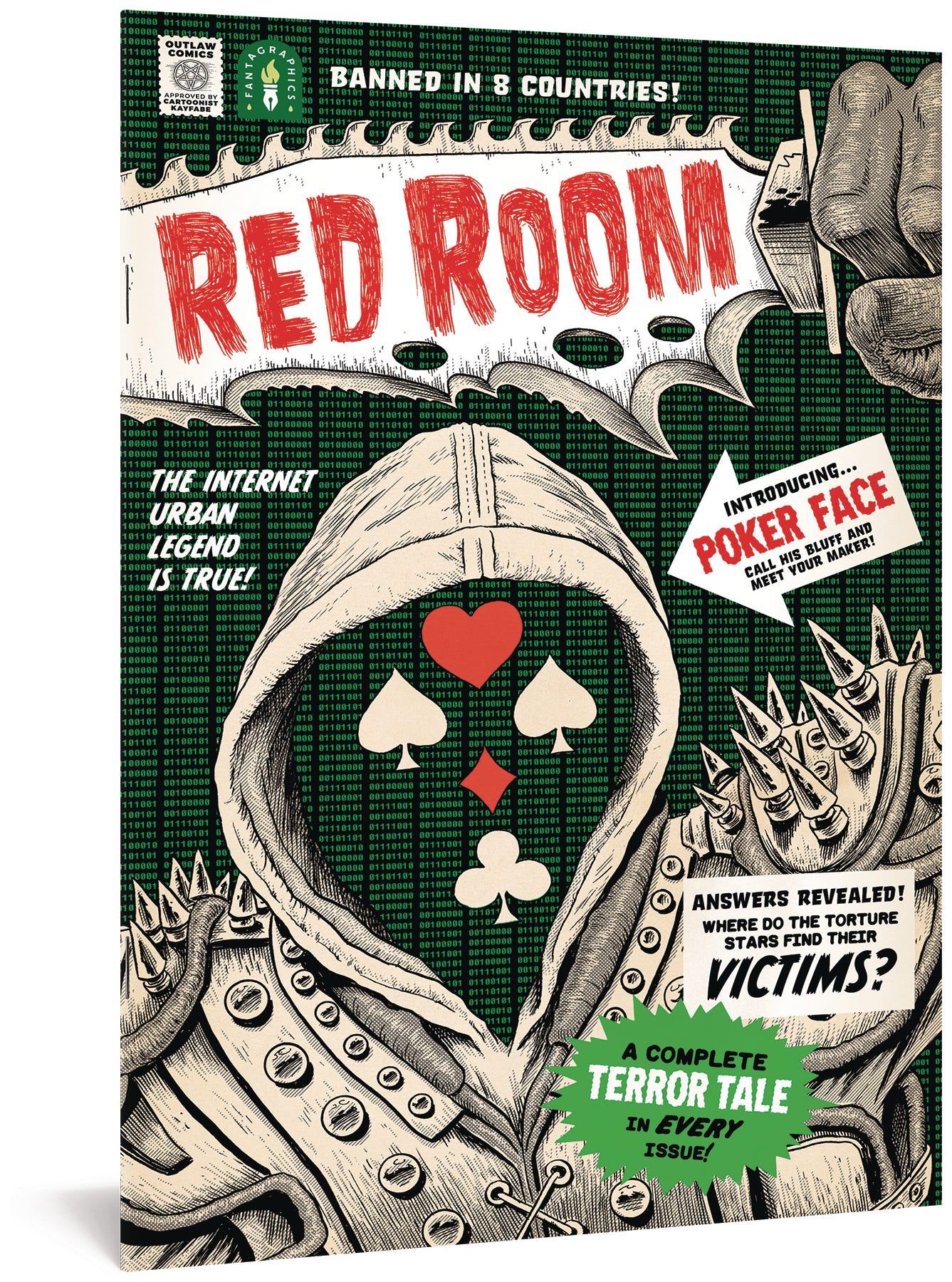 I actually overlooked Rise #1 from Heavy Metal. I'm not making that mistake this time with The Rise #2 (of 6).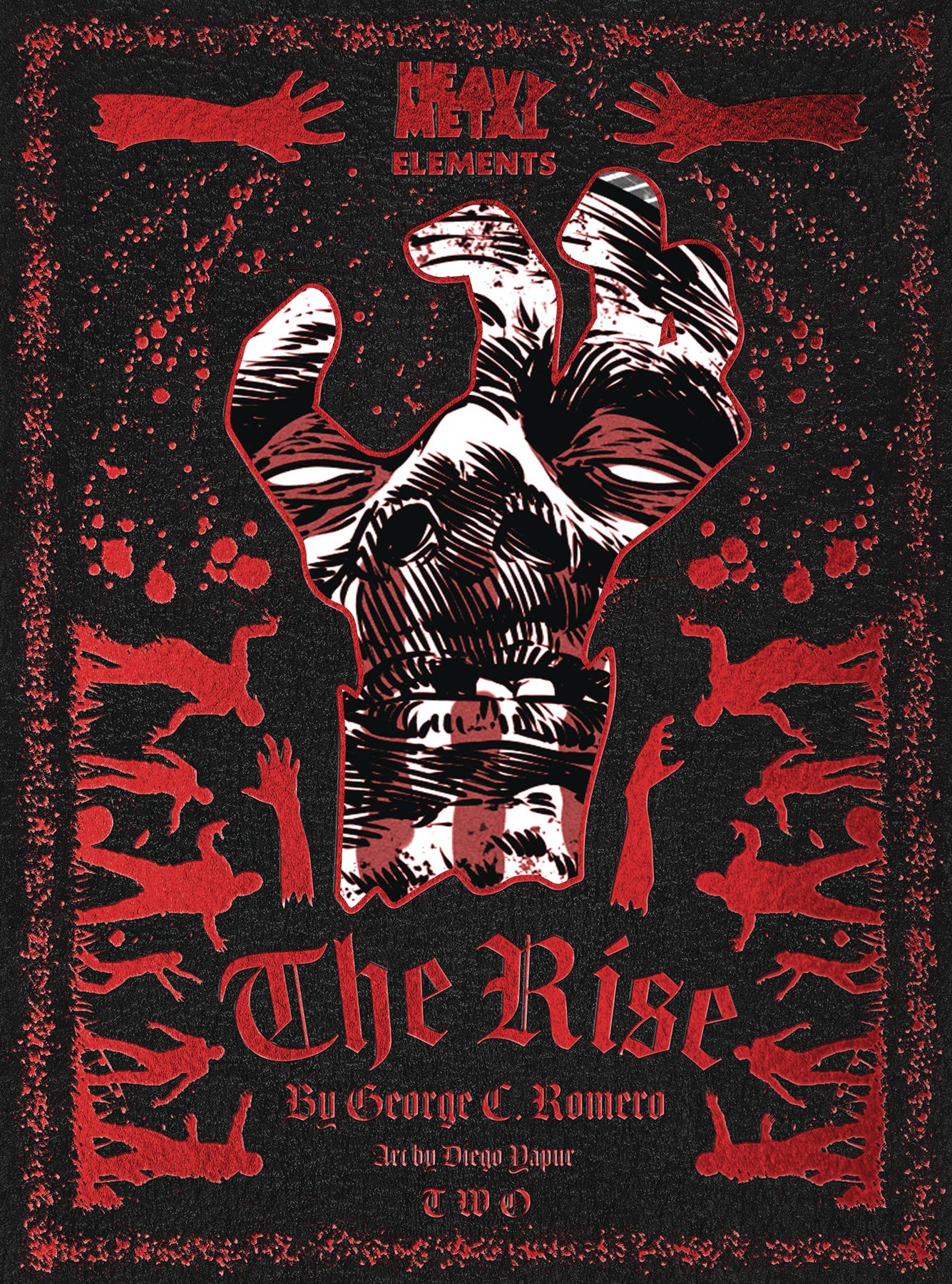 I can't remember at any time I had so many Heavy Metal books on my picks. This next one is a definite must for me, since if you read my stuff here on CHU, I'm a huge war junkie. Twist in a little drama, horror, mystery or anything and I'm down.
Swamp God #1 (of 6) looks like a great pickup for the above reasons for me.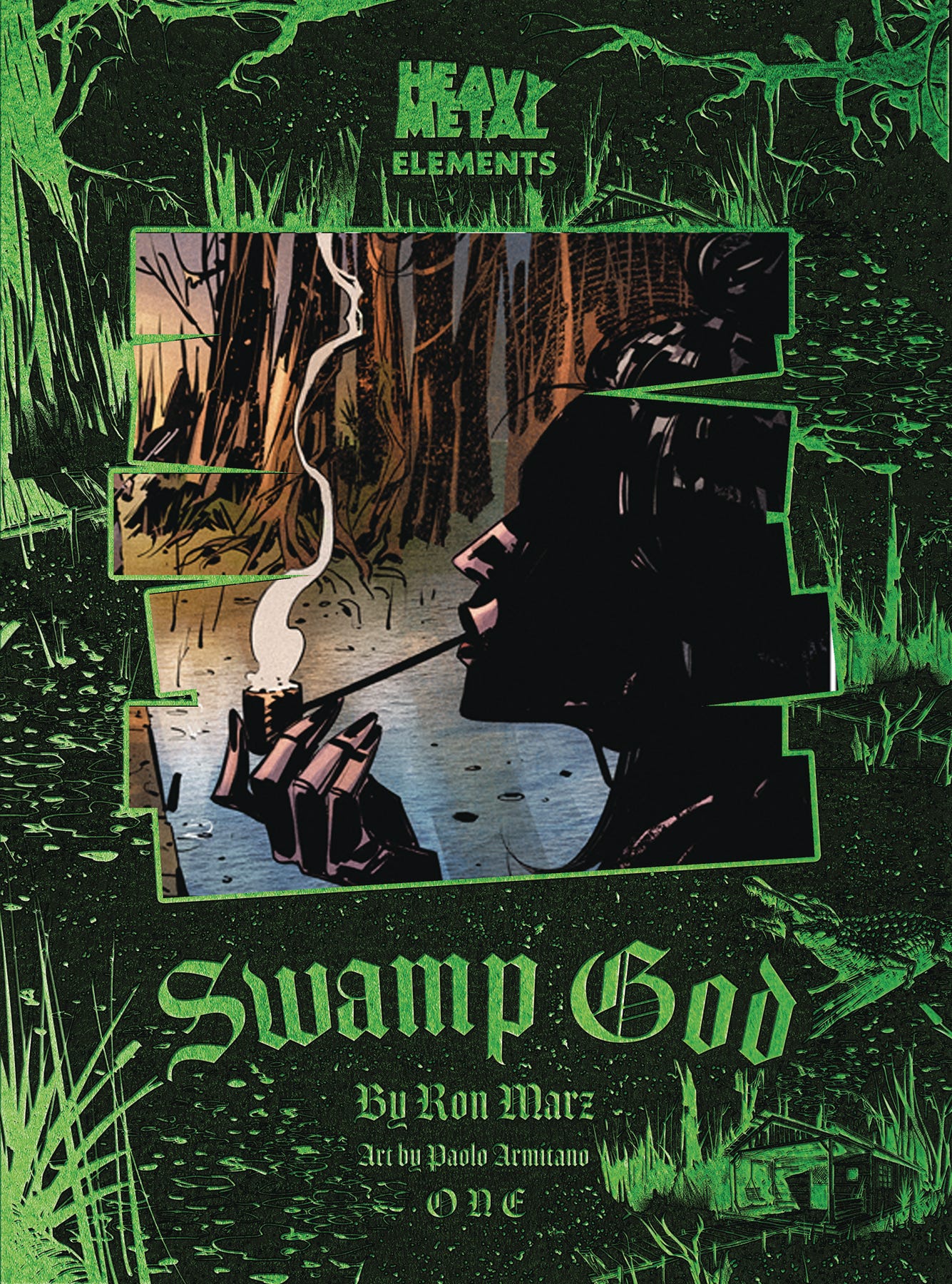 Warlash Cold Metal Mayhem One Shot I'm picking because I just really like this cover. I like machines I suppose…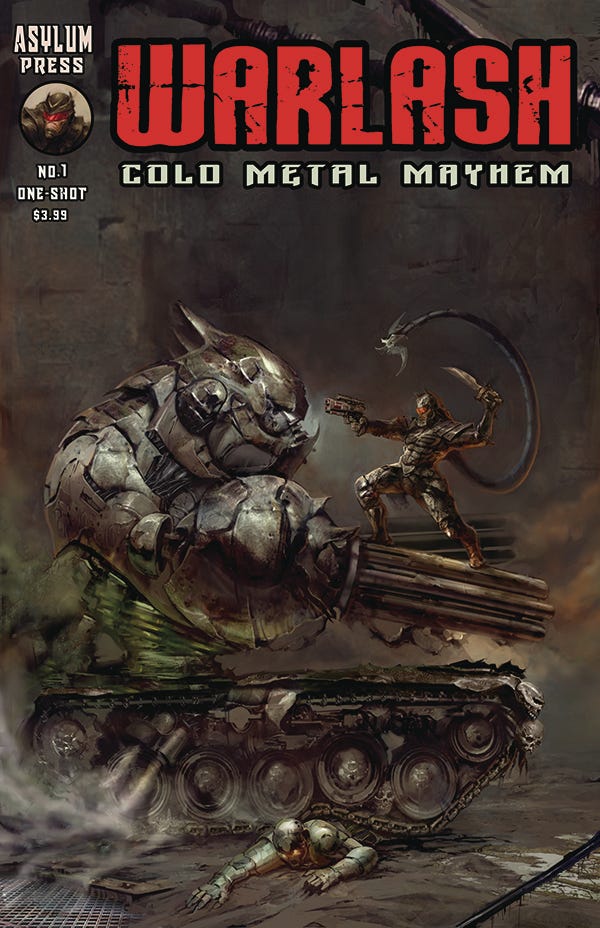 If you missed out on Yasmeen (first issue sells pretty well on the secondary) from Scout Comics, the Yasmeen TPB is on pre-order from Previews. Great story, great art. You can't ask for anything else from comics.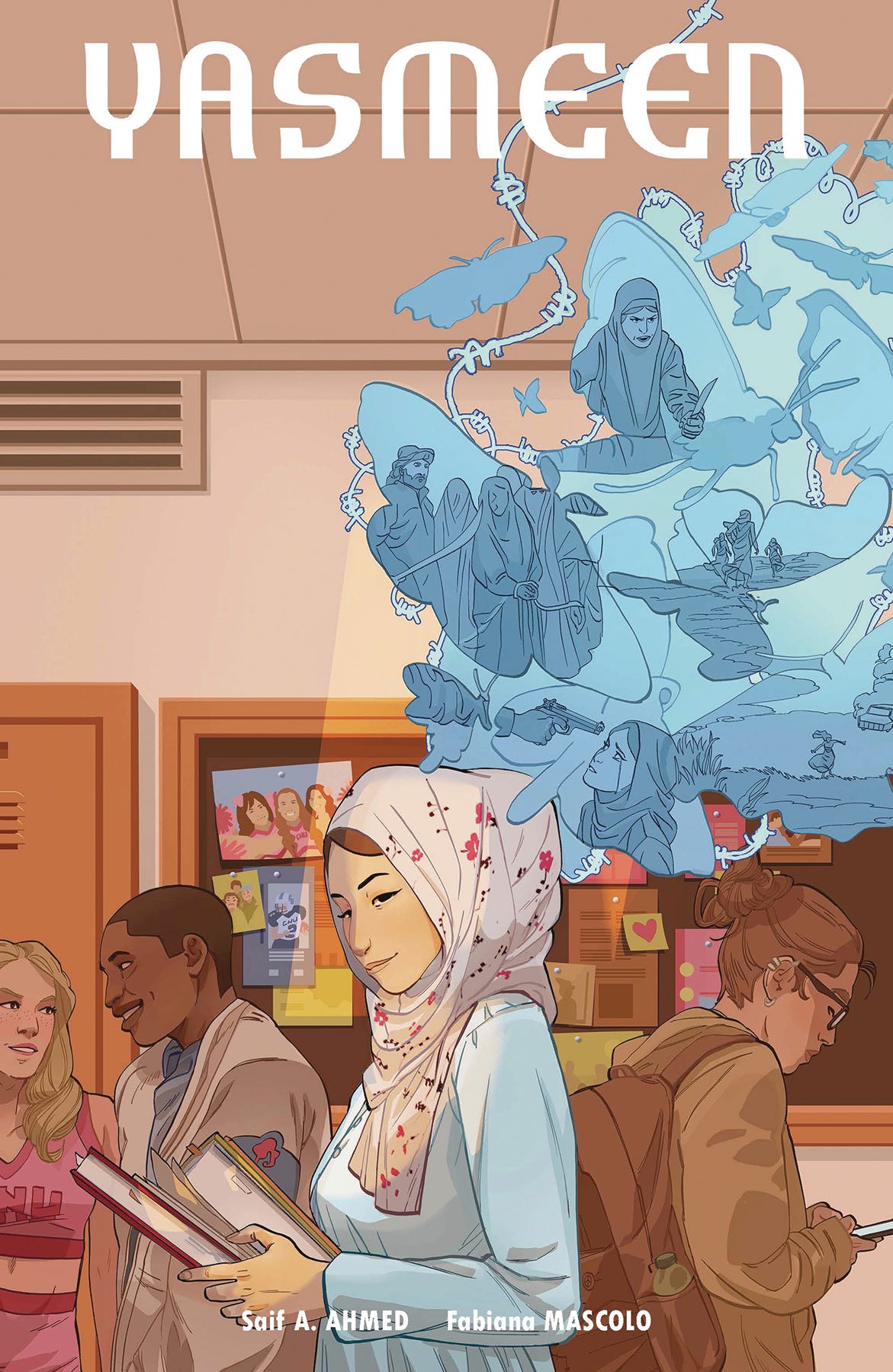 It's not a floppy book but it's just a must have for anyone who is a fan of 1984.