Bleeding Cool had a posting on Nov. 2. Any thoughts on it?
I just read that bleeding cool article and other than them saying it will be big I didn't see why. Ive read several things about this upcoming phoenix arc though. I think I ordered several copies of Avengers 40 but can't remember why and I bought several back issues of Jason Aaron's Thor 1 where the phoenix Wolverine first appeared.
I guess this will maybe be the first time you see the phoenix in this arc?
The BC article doesn't provide a view on what happens. Just important happenings, etc. Would be great to get more info.
BleedingStool is always hyping shit when in reality its not worth hyping…
They're only hyping the hype from the solicitation, which all solicitations make every book sound like they're the next best thing since sliced bread…
No idea why it would be big, but Avengers 36 2nd print has phoenix moon knight on the cover. It's from inside the book, not a phoenix month variant.
There is a discussion in the comments. One person who read the book specifically states it is NOT a first appearance but is a retcon of interest.

So everyone should be chasing X-Men #101 then right? If it's gonna be about Phoenix Force…

If you are into that Wolverine Phoenix deal and appearances…this book also has an appearance of him oft overlooked, to go along with the 1st appearance of Hector Bautista (who currently is in possession of the Time stone).
It's a pretty decent sleeper book that I grab whenever I see it.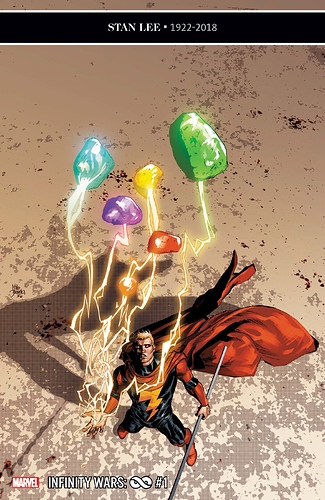 I bought a bunch from them not too long ago, but appreciated!!!
Well, midtown is out of stock now
I tried to buy 10 of that and 10 of low #1 but only ended up getting 6 of infinity and 3 of low.
I thought astonishing spider-man and Wolverine was the first appearance of Phoenix force Wolverine?
Awesome…I bought 4 of these many months ago…would love to move them along…
It appears Bleeding Cool has run at least two more posts on this issue. Book is available at online retailers at below cover.
Where available? I checked like 50+ sites.
Just read this, so Brigid makes an appearance in this issue. At least, I think that was her correct?
Oh boy here we go again. Though I think Captain marvel 23 is the winner for Brigid since she's named there and more than 1 panel.