Crosshair's such a d!&k. I'd burn his mini fig.
Sounds like something CBE would do to make him more "rare" so they can jack the price up on the secondary market.

I asked for the Mandalorian's ship lego set for Christmas…and what was it two weeks before Christmas they blew it up?
And for that reason, I'm out!
Minifigs are pretty cool.
Just placed my order and became a VIP member. I feel special now lol
It's worth it. I'm saving up my points to redeem one of the really big sets. I wanted the Millennium Falcon they had that was like $800 or so dollars but it's never in stock anymore… so I probably missed my opportunity. I'm still quite a ways from getting it on nothing but points though…
That's cool. I have long ways to go then lol
I'm at like 30k points and I still have a long ways to go…
Wow!!! Yeah not where near lol
This shift's for you @agentpoyo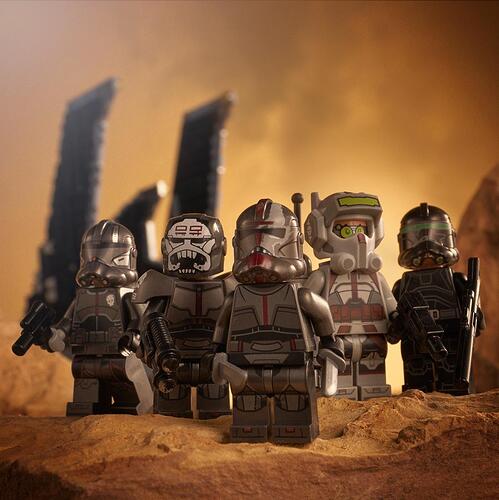 I've thought about just collecting mini-figs but man, you're almost better off just buying the full sets to get them instead of trying to buy them individually…
I have a friend who is a really serious real estate professional. No real hobbies. Doesn't even own a dog. The one thing he does, though, is LEGO mini figs. Rows and rows and rows of shelves of them in his basement. Not the sets. Just mini figs. He gets those little packs at check out at Target.
Buy them from China. They don't have the LEGO logo mark on the figures. But they made my youngest happy lol.
Never!!! I like my shit authentic and China free when I can…

Haha so true. So many minifigs sell for what the entire cost of a set at times