The only thing I bought today was LEGO 1989 Batmobile. So didn't really snag a deal but until December 2nd, you get a mini Batmobile with the purchase.
This was on my to buy list from LEGO the minute I first saw it a few weeks back.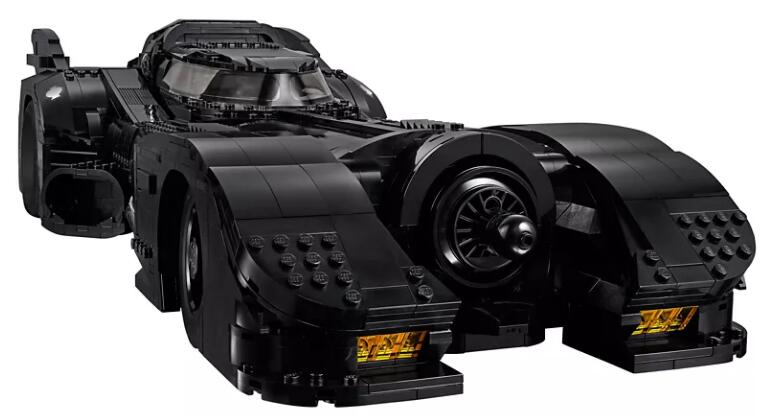 I had a little frustration with a shop in NH which the past couple years had 50% off all books except new releases.
They switched to Buy Two Get One Free, but the add only excluded that week's releases. So when I had all my books selected they charged me full for books that were on the rack from several months ago, and despite having 3 books at $10 and three at $4, said the "free" books were the cheapest back issues I had which was a $1 and a $2 book. All this despite what their add said online, and the fact that I could have asked for 3 separate transactions, one of just the three $10 books, a second for the three $4 books, then the third for the $1 and $2 books. Unfortunately that would have involved me walking in and out the door three time, which I'm on crutches as it is, and my wife impatiently waiting for me in the car as I can't drive.
I ended up handing half the books back and just getting the ones I really wanted (Far Sector #1, ultimate Spider-Man 33, suicide squad #1 1987, Thanos 17 2nd print, magnificent ms. Marvel #5, AC LCSD #5 variant). Won't be too excited about it next year.
Nothing worse than a fake sale. That shop needs to close its doors if it's making it's customers put items back of the shelf because they won't honour their sale. Imo, buy 2 get 1 free means the free one is equal or lesser value. This shop keep has forgotten the former.
That's always a tactic for buy 2 get one free type of deals in my experience. That's why I always make sure to get equal amounts of books around the same value since most retailers will always make it so the free items are the lower priced items.
In my experiences most reputable businesses Give you the next highest item for free…it's bad for business to make someone either make multiple transactions or leave inventory at the counter.
Sorry for double post…had an image issue. My stores had some great sales. One had a true buy one get one on back issues. Another had 25% off all back issues, but if you bought more than 10, it jumped to 50% off. My main shop also had an early bird 8am-10am 70% off all variants!
I grabbed a ton of Spawn, Deadpool & minor key back issues, a beautiful Darth Vader #3, and the McNiven Conan variant. My fav find was this Stegman (I assume pre glory days) portfolio book. Some amazing work in it. He's from my area so I would assume he just passed these out? Not really sure but I love it! It was just mixed in with a box of "S" books. I didn't have a massive amount of disposable cash but got a ton of great books for not much.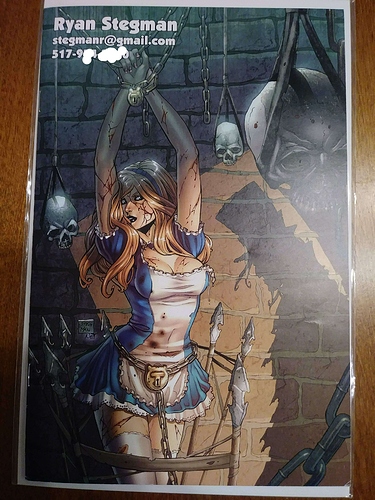 Heh, no problem. Delete and start over or just edit.

Nice find on the Stegman book…
Oh, don't get me wrong, I totally agree. I've left crap at the counter cause of this policy as well. Tis one reason if I'm at a BOGO free type of sale, if it's equal or lesser value, I always make sure to find two or more items at same value to maximize my savings or I don't bother as I know they'll always knock off the lowest price item.