Nice. Seems the plan is to bridge seasons of Mandalorian with other Characters who wear Beskar.
I'm good with that.
If this is accurate do I buy Defenders of the lost Temple or not (her first , right)…The price is pretty high but if there is a show coming it will spike again…and again.
That is her first appearance.
Not sure if she's even been in an actual comic book yet. I see listings for Bounty Hunters 14, but thought her name was just mentioned…will look now.
Edit: ah yes…suspected but not confirmed?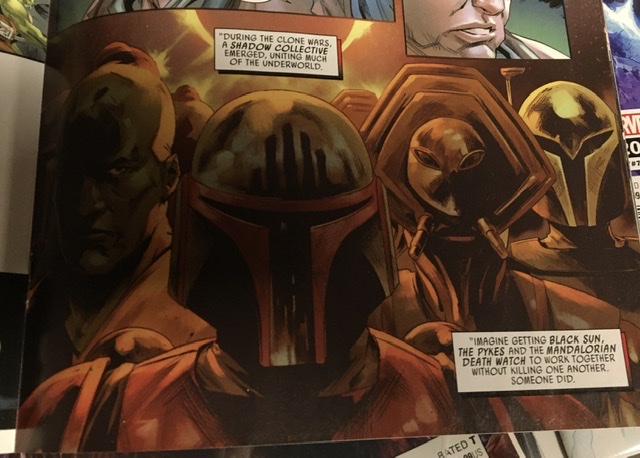 Seems like she needs to be the next Sprouse variant…
I read something about a Mara Jade show today.
And it appears to have been BS.
Bounty Hunters #14, that's also first Deathstick.
The artist said he was inspired by her but officially, he can't confirm.
So that's a no from him, dawg.
Is this a legit source or is it another We Got This Covered and other junk news sites?