This is the topic and thread to enter into the Absolute Carnage Deadato BW One Per Store Variant giveaway.
Rules are simple:
Comment or come up with a new Symbiote Name for any type of character.
One entry per person, so think about your name, it has to be a good one because:
You the CHU community will vote for your favorite by clicking the , or known as the like on the comment you think has the best symbiote name.
You can like or vote multiple entries as well, we'll determine the winner by who has the most likes by next Saturday.
Once a winner is determined, they will have 48 hours to claim the prize. If not claimed, we'll select the winner who had the second most likes or 's, and so on. In case of a tie(s), we'll draw from random.org.
Do not create multiple accounts to boost your likes. We'll know and if caught, you will be disqualified and probably silenced for a week for cheating.
This is the book you will win: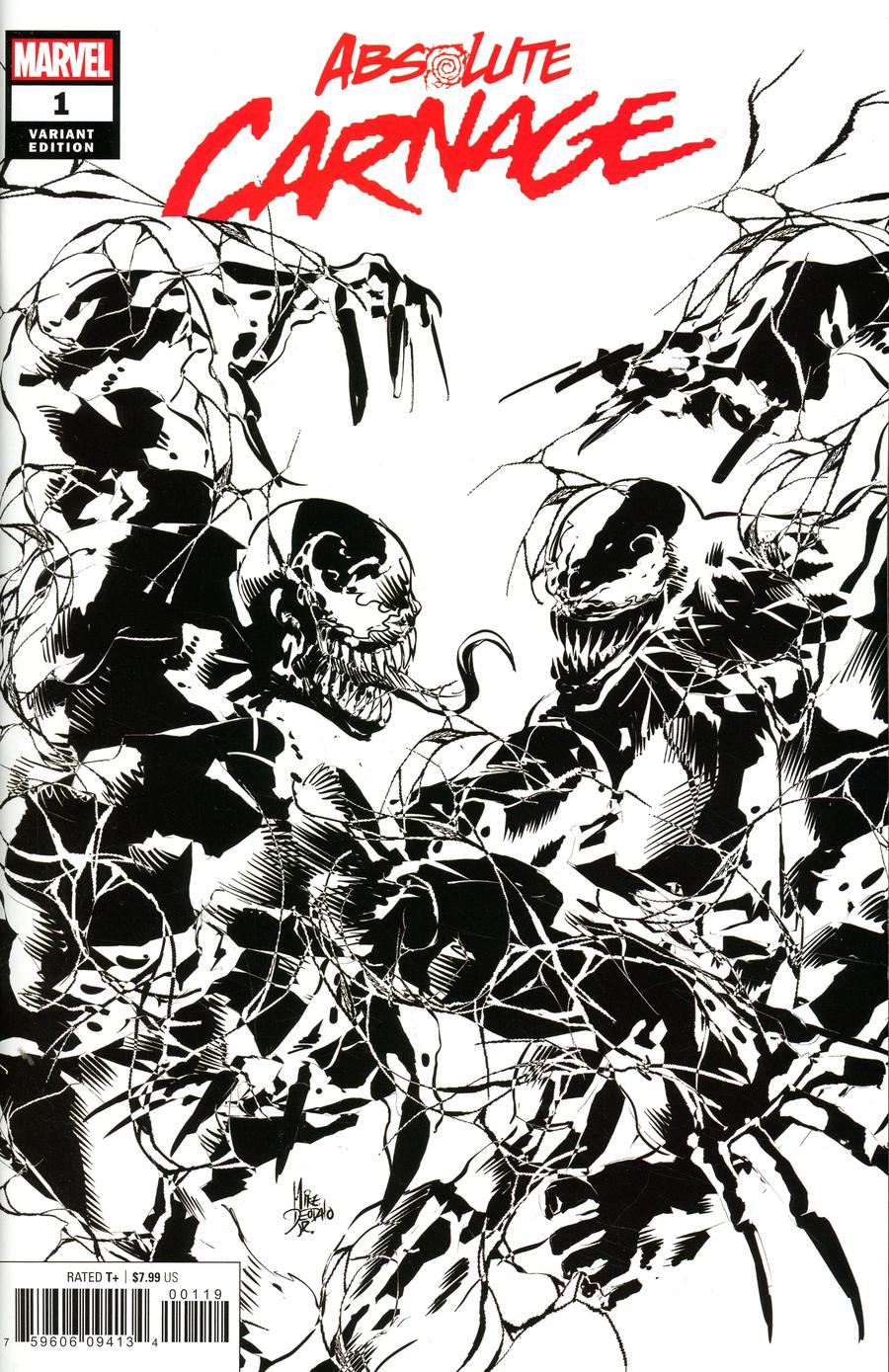 A huge thanks to pymccomics.com for sponsoring this giveaway.
This is closed for now, will start accepting entries at 7:00 PM CDT when the main CHU article goes live.