Comic Picks of the Week for Delivery 3/31/21
Every week hundreds of new books hit the stands, each with potential. We pick the ones we think have the best shot at heating up. Here are the picks of the week for delivery 3/31/21
Welcome to the dreaded Fifth Week. The Fifth week is just that, the fifth Wednesday of the month. For the most part, publishers do not put out a lot of regularly scheduled books, and instead, focus on one shots or specials. Sure, you may get some regularly released books, but the week is usually smaller than normal. So here is what is on tap.
For the Cover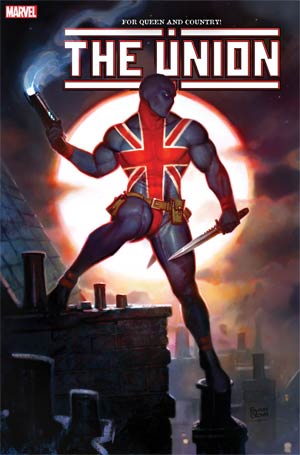 The Union #4 Ryan Brown Cover – Just a great cover of an under-rated character, Union Jack. I love the cover. Check Mycomicshop for this tonight.
Notable Reprints
Teenage Mutant Ninja Turtles The Last Ronin #2 2nd Ptg – not much to say about the hottest indy series of the year. Selling out and going back to second prints.
Two Moons #1 2nd Ptg – cool new Image horror series that went back for a reprint.
Star Wars High Republic #2 3rd Ptg – the dead Hutt gets a cover of his own, Star Wars has been hot, waiting for these reprints to catch on.
Star Wars High Republic #3 2nd Ptg – The Drengir gets featured on this cover for the 2nd printing of #3, see above about the reprints taking off.
Cult Of Dracula #1 Shannon Maer Cover – So, the first issue came out a while ago from another publisher and now is coming out from Source Point Press. So this is a second print. Anyway, Shannon Maer is doing a series of covers for the book and they look great.
Returning Favorites
Department Of Truth #7 – Tynion has unseated Donny Cates as the king of the spec writers in 2021. Great series that is very interesting to read. I googled stuff from the last issue, Tynion knows his conspiracies or is at least putting the work in on it.
New #1's
Witchblood #1 – Interesting new Vault series, which are aways good reads. Lick the blood off your lips…the next arc of Vampire: The Masquerade is here! After learning a disturbing fact about her fake childe's past, Cecily must keep her secrets close and Ali at arm's length. As she searches the streets of the Twin Cities for answers, a terrifying possibility surfaces: perhaps Ali has learned the Masquerade better than Cecily herself.
Beta Ray Bill #1 – The alien Thor character gets a new series. He has been beat down a lot lately, especially in Cates' Thor run. The 1:100 variant is still available for below eBay going rate.
Silk #1 – A ton of great cover price variants and some pricier variants.
Spawn #316 – in an age when DC is moving towards $6 books, Spawn at $2.99 is a steal. Not to mention with the upcoming creation of the Spawn Universe, it is a great time to get in on the Spawn series.
The One and Done One
Avengers Curse Of The Man-Thing One Shot – Muck-monsters used to be a thing (Swamp Thing, Man Thing, and others.) Marvel is bringing theirs back. New one shot with the Gleason Web Head Variant, that no shop will miss out on.
Variant of the Week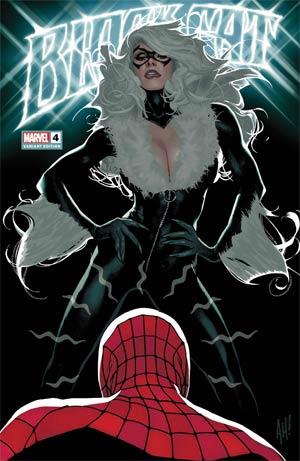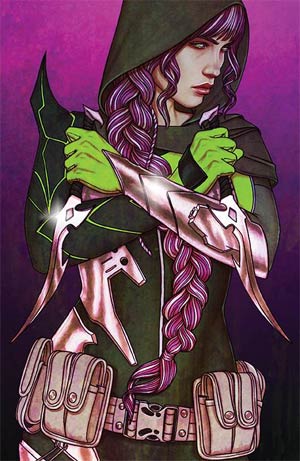 Black Cat #4 Adam Hughes Variant – selling for well above the 1:25 ratio, see it, grab it, flip it.
Power Rangers Unlimited Heir To Darkness One Shot Jenny Frison Virgin Variant– I didn't find any for sale on eBay, but if you can grab this monster, do so.
The DC Pick of the Week
Batman Catwoman #4 – great first cover of Helena Wayne Batwoman, she also appears on the B cover. The $4.99 DC price point for a regular book I am not a fan of though.
Small Press Pick of the Week
Horror Comics Black And White #2 – first issue was a fun black and white horror anthology with an amazing cover, second issue is gonna be no different. Check Mycomicshop for this one tonight.
The Pick of the Week
Shadecraft #1 – Hollywood Reporter announced the book was optioned today for Netflix. Hoping you picked up the TFAW cover when we mentioned them, as they are selling for around $100. Anyway, worth picking up a copy or two for later.