Remember that prophetic vision Thor experiences in Thor #6 which shows Thanos w/ the Infinity Mjolnir and a black Bracer/Gauntlet?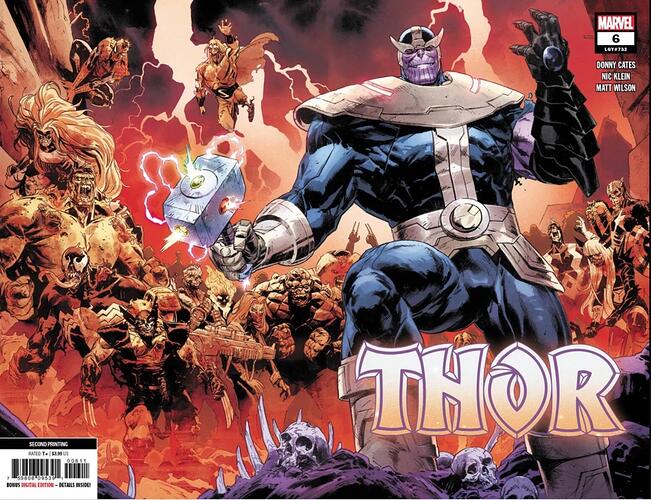 I know many have speculated that Thanos's new bracer/armguard is Thane's.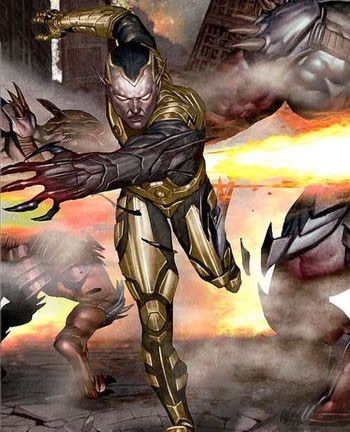 But does anybody see a similarity to Thanos's gear and Knull's new gear (as it appears in the KiB5 preview)?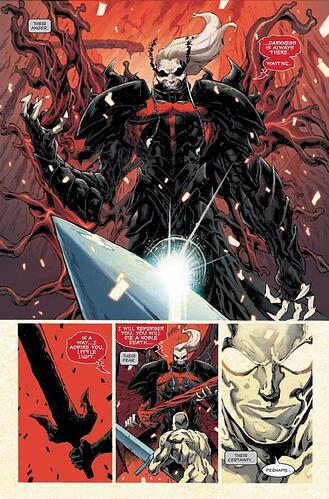 Given the fact that these are all Cate's creations, I'm now starting to wonder if Thanos somehow procures Knull's gear post-KiB.
Any thoughts?