I know there's still about 7 weeks to go, but it's never too early to start thinking about cover of the year candidates.
So If you had to nominate one cover released in 2019, what would it be?
My choice is Harley Quinn #57, Tedesco variant.
It came out January 9th, within the first 10 days of 2019. I'm not even a Harley Quinn fan, but had to have this cover! It instantly reminded me of Batgirl 23, I thought it was a cover of the year the day it came out and I still do today 11 months later. I was fortunate enough to find two mint copies for cover, and one day will have Tedesco sign one.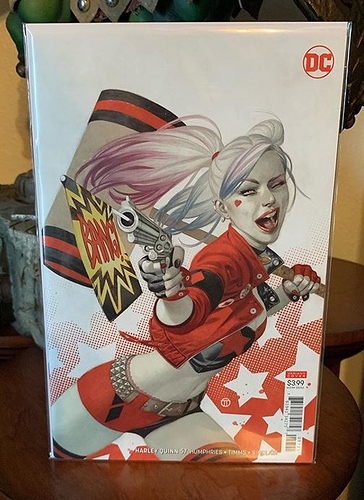 If you could pick one, and only one, What would be your nominee to date?