So a childhood tale.
I used to have the Spock Unibrow and Sideburns when I was in 6th grade. I endlessly got tormented and teased by my classmates by being called "Star Trek" ! Thus my hatred for Star Trek begun. Something Nostalgic about the 70s look about that Cover art done by Stephen Thompson for "**Star Trek Year Five #25"
I am picking one up just to keep on the side. I know there are always Star Trek Collectors out there somewhere that will miss out on this one.
I counted 7 different regular variants for "Inferno #1" 5.99 is a little pricey for me for a comic, but with Hickman writing, whom I've met and talked with on various occasions, I'll picking up the Art Germ one.
Moon Knight #2 (2nd Print) !! Get some. I think I asked for some.
Lots of STAR Wars Variants for lots of STAR WARS BOOKS! I always get John Tyler Christopher action figure variants. He is real cool as a person, and I always try and support the work of individuals whom I can call "friends" !

BE SURE and Sign up for @drunkwooky 's email list on his web site. Support the guy, Tell your friends about that site. Anyhoo. I'm a fan of the 2nd Prints, which this time include
Star Wars High Republic #8
SW Bounty Hunters #3 -
Talking Star Wars, I got Vol. 1 of the Hardcover Star Wars Insider Fiction… Well Volume 2 is on the FOC List. The interior art is just SUPER GORGEOUS, along with the short stories. Definitely a pick up for STAR WARS FANS!
000000000hhh Aftershock has a book I really want to read
10 Years to Death (one shot) [I'm getting the signed one that's $20 by Chief of Battlestar Galactica Aaron Douglas. Only 1000 will be done of that one. IF you just want the story. Get the other ones.
A while back, Russell Dauterman did a cool cover featuring different versions of PSYLOCKE on the cover of Hellions #13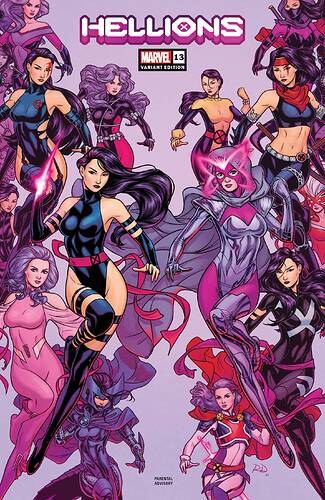 Well HE IS DOING IT AGAIN with STORM on the cover of SWORD #8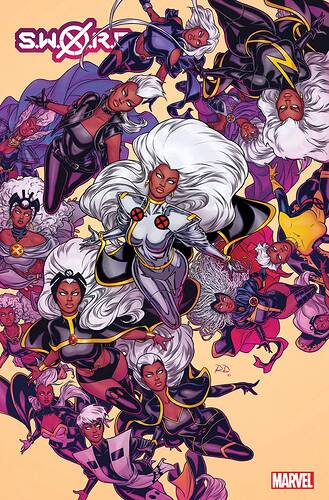 I haven't been reading it, but I like what's done and I'm getting it for COVER ART alone, which I rarely do, but if you got a problem with it, FIGHT ME!

That's it for me for now.