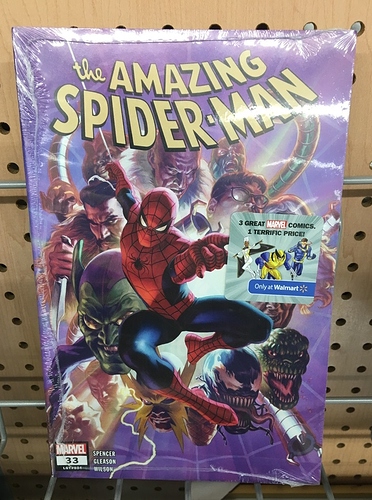 Not sure how long this has been out on Walmart shelves, but for a Walmart cover variant it's pretty sweet. It's Alex Ross drawing/painting Spider-Man and his top 10 or so villains from Spidey's rogue gallery. Does it get any better than this??
eBay sales are even hitting the $15-$18 mark, but this one is for the PC I believe. I happened to come across the one copy today walking through. Be on the lookout, Spidey/Ross fans!
If I open it I'll post what other books are inside. I'll also continue to post books to look out for in this thread as I come across interesting ones that may not be on people's radar.
EDIT: May not be Ross. Looking into it. Can't find the signature on the cover.