I think this is the Marvel movie coming out this year I am Most excited for. So much potential. Sam Raimi directing is a plus!
My favorite! Looking forward to this one!
Small glimpses of America Chavez.
Hopefully America Chavez gets introduced relatively close to the beginning of the movie. I saw her at least twice in the trailer.
I need to get my Chavez keys up to be ready for the FOMO.
I've enjoyed seeing how excited the young actress is about the role and her opportunity.
Talk about an incredible experience for a person!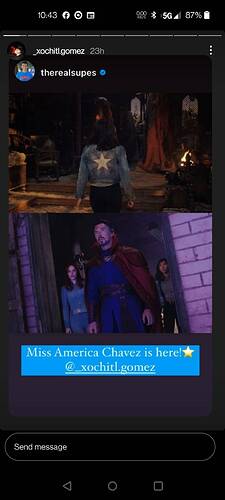 YES!
I see some SHUMA GORATH !!!