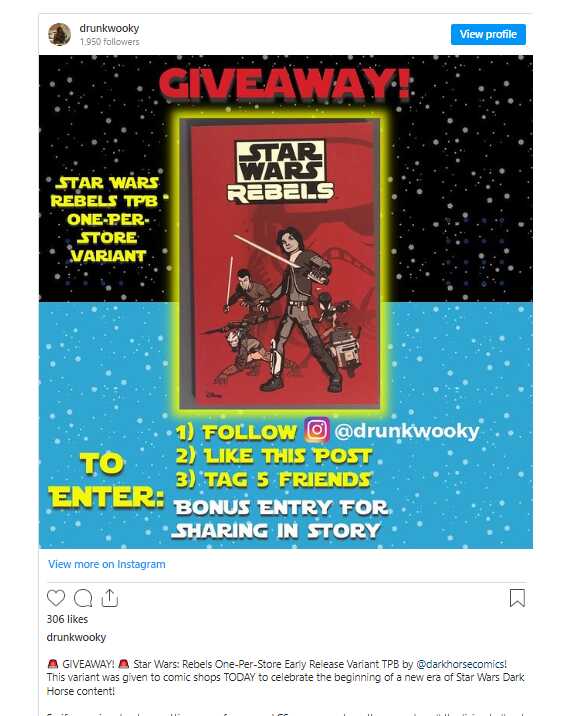 GIVEAWAY! Star Wars: Rebels One-Per-Store Early Release Variant TPB by @darkhorsecomics! This variant was given to comic shops TODAY to celebrate the beginning of a new era of Star Wars Dark Horse content!
So if you missed out on getting yours from your LCS or you want another copy to sell the living hell out of on Ebay then you should enter RIGHT NOW DAMMIT!
Contest ends on Sunday 6/5/22 Evening at 9:00 PM Eastern. Winner will be randomly drawn shortly after!
To enter:
Follow @drunkwooky on Instagram
Like the contest post here
Tag 5 friends in the comments of the contest post
Bonus Entry: Share the contest post on your story
For light and life!