So, what do you have to do to be entered? Well, we just launched WookyWiki.com, the Star Wars Comics First Appearance and Key Issue Database! During our last giveaway for the Mike Mayhew High Republic #4, many pointed out characters that were missing from WookyWiki.com. We don't presume that we've produced a complete database and we're adding new entries every single day in pursuit of the most comprehensive Star Wars comic key issue database out there. Just because something isn't in the database yet, doesn't mean it doesn't exist.
So, head on over to WookyWiki.com, find a character who is missing from the database and enter it into the comments on the DrunkWooky.com giveaway post! You'll be entering to win this snazzy bright Anakin variant, and also helping up build out our database to the ever-elusive goal of "completeness".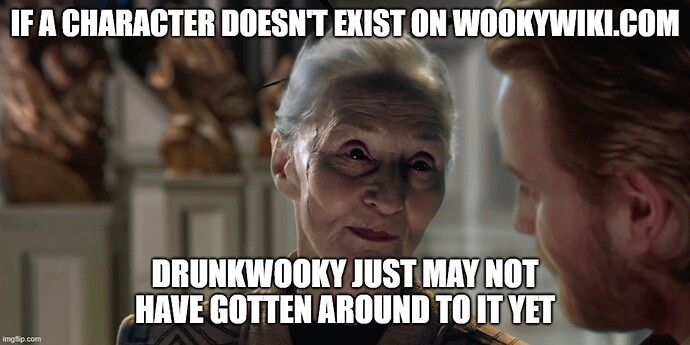 One winner will be randomly drawn on 4/23/2021. Comic is shipping from JTS as we speak, expect up to two (2) weeks shipping time for us to turn around and send it to you! U.S. Shipping is taken care of by us, foreign entrants agree to pay the difference between domestic and foreign shipping. No purchase necessary to enter. Good luck!