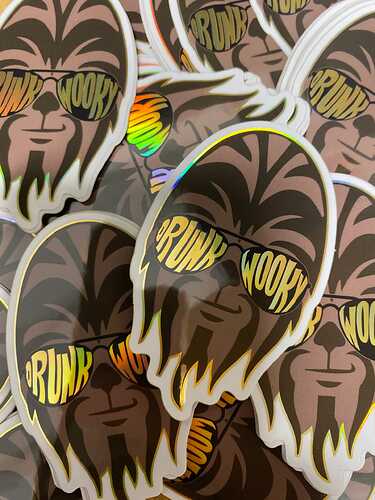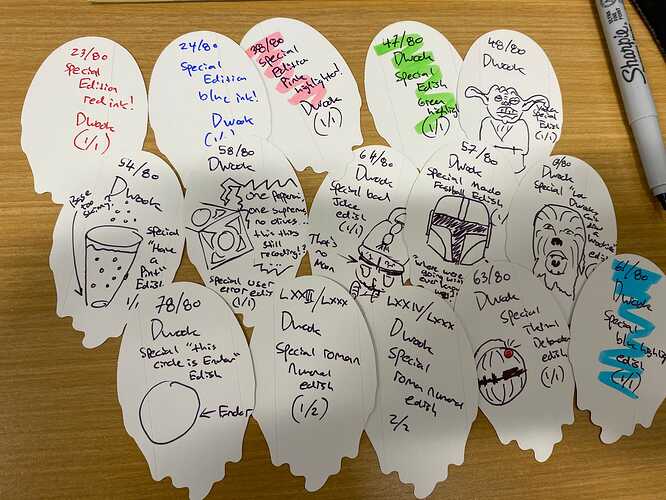 Official DrunkWooky Series 1 Holographic 3"x2" Stickers are now here! Limited to 80 copies (or 81, who knows?! Counting is hard).
Link to eBay listing in bio! $3 each with free shipping!
These wonderful little stickers will stick anywhere! Show your love of a niche Star Wars comic social media brand with these shiny stickers!
To make them even more special, I, DrunkWooky, signed and numbers all 80 (maybe 81) copies of this sticker! I gave 10 copies to Grand Admiral Frik and 10 copies to Altered State Comics!
To increase the specialness even further, I made some 1/1 limited edition ones with crappy doodles on the back! Collect some of them!
I won't make this particular sticker ever again.
Get it now or let the FOMO take you over!