I plan to throw this up on eBay to sell unless someone here at CHU wants first crack at it.
Edge of Spider-Verse #2 3rd Printing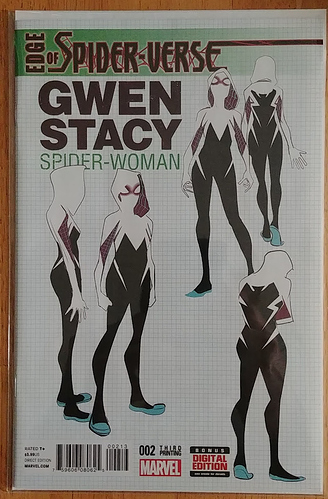 Seems like these are going anywhere between $65 to $100 currently. I haven't taken it out of the mylar to inspect it but looking at the spine and corners, so far I'd say it's a good 9.8 candidate.
If anyone is interested, ping me here or DM/PM me potential offers. I'll entertain fair offers and cut CHU members a deal perhaps. If there's interest, I'll try and snap more pics to post.