Back in the summer, El Rey Comics offered a Momoko mystery box. Below is the description: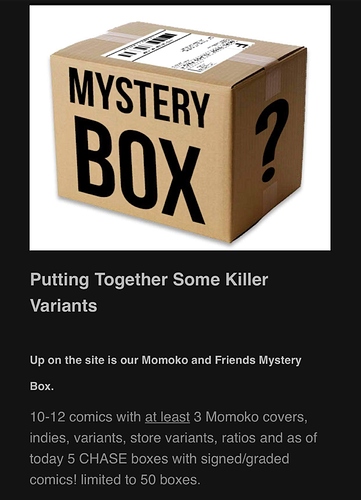 For $50 + shipping, I figured, why not? I wasn't expecting anything major. I tempered my expectations to decent books with a lucky chance. Well, after months of waiting, here are the results:
Mystery boxes live up to their name, no matter what. Oh well. The annoying part is that the original listing promised that the boxes were ready to go, but instead, they waited until books from a few weeks ago were released to fill orders.
If you like the rush of mystery boxes, power to you, but I wanted to let others know that this is another "Don't go chasing mystery boxes".