Speaking of Sentinels. Did anyone back the Haslab Marvel Legends Sentinel project? I found out about it after it was too late, but man, the toy is massive (26.3") and looks badass.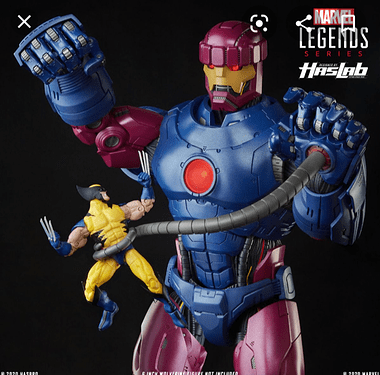 I passed on that one but it was very nice. I'm into enough different toys that I couldn't justify branching out.
BTW…Tomorrow should by the announcement of the new Star Wars Haslab project. I've heard rumors that it will be the Razorcrest from The Mandalorian. I'll likely be funding whatever they announce. I bought the Jabba Barge and loved it. Was worth the cost imo.
I don't collect toys, but I do have a display with my favourite characters, out of box.
The Spawn Kickstarter toy should be shipping soon. I did sponsor that one.
Saw it but also passed. Sweet I give it that, just would rather put that $ towards LEGO as high as it was.