Can you get them made to your size? Or is it "one size fits most"?



"One size fits somebody."
I think the mens is a size 10.
Yeah. Not gonna fit my fat finger.
He's got sausage fingers… you should see them in person…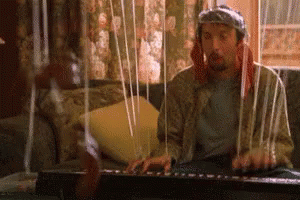 Oh man. Tom Green wouldn't even register in our pop culture nowadays. YouTube shock jocks would eat him alive.