Yo, what up? Anyone read for Round 2 of "allocations".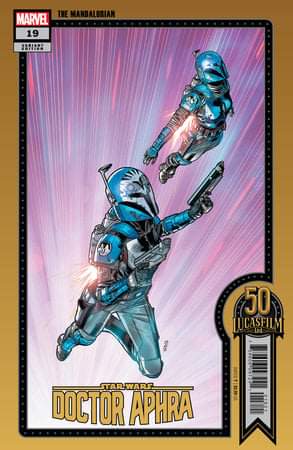 Also, first Koska Reeves on a comic cover.
yep foc still open. so kills the short term spec
I figured what the hell and grabbed two
But the long-term spec will be glorious.
I got 10 from TFAW and asked for 25 copies from my LCS.
I ordered 25 copies of the Mando cover from LCS when that cover dropped. They were able to fulfill them all. I sold 5 copies at $20 each to a speculator when I went to pick them up. He saw me going through my pull and asked me if I'd sell him a few. Paid for the entire order plus extra.
Just wondering why there will be long term spec if the character has already appeared? Just curious
Because people love Bo-Katan and there are no comic covers of Bo-Katan yet.
Take a look at the Qi'ra Rod Reis Galactic Icons cover.
The character has only appeared once in a children's graphic novel. Comic collectors have been salivating at the thought of owning her first "true" comic appearance.
The only other time the character appeared was a "cameo" where the artist didn't get permission to use Bo's full likeness. Even KCC has removed that statement from their app as the market decided it wasn't worth the investment.
This is actually Bo-Katan, in all her glory, plus a bonus in Koska Reeves.
I like this cover, just like the Ahsoka one it will be a winner