So we all know some are going after Iron Man #225 for the Armor Wars announcement from Disney Day but don't forget and count out Iron Man #170, the first time Rhodes puts on an Iron Man suit. Can still find cheap copies out there.
This truly did set the path forward for Rhodes to become War Machine in Iron Man #282 in my opinion.
Love the classic cover too of Iron Man #170.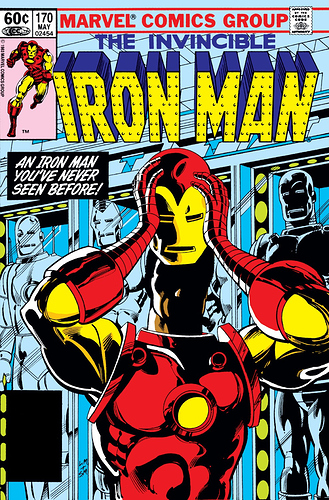 I actually picked up Iron Man #225 a couple years ago for around $15 or so I think. It's nice to see it get some love… Still cheap copies of that one too, It's almost the point you can buy and sell (for those that got copies already and got dirt cheap).