Just finished that Cosmic Ghost Rider Homage. It looks sicks as F!
DCEASED WAR OF THE UNDEAD GODS #6 (OF 8) CVR B JEFF SPOKES HOMAGE CARD STOCK VAR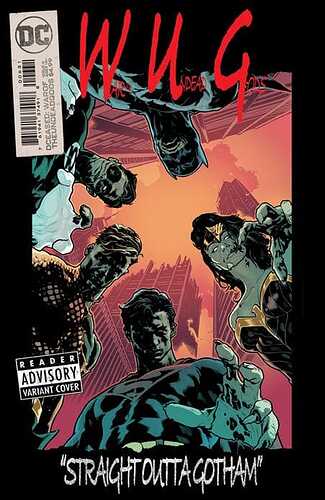 BLACK ADAM #8 (OF 12) CVR D TAURIN CLARKE BLACK HISTORY MONTH CARD STOCK VAR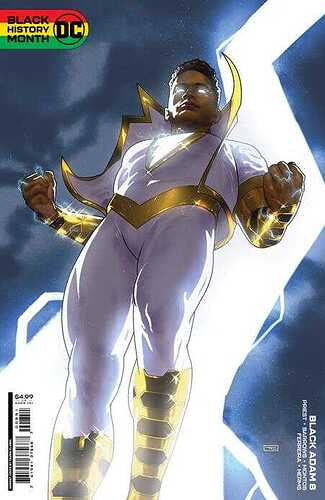 Do you think this is likely the next "music" variant?
If so, you think shops are catching on with this one?
Big FOC week for me.
Ghost Rider 12 Rapoza
Cosmic Ghost Rider 1 Stegman
Hallows Eve 1 Besch & Artist Variants
Mandalorian #8 Concept
Likely will add DCeased Spokes variant too.
I wish I could see the future…
I think it will have legs though.
I am buying it.

Its more of a hip-hop variant. Different than the music variants which feature a celebrity musician. Having said that, i imagine shops won't go big on this. The next celebrity musician variant will certainly be over ordered, whereas this mihht be overlooked.
Is this DC's first hip-hop variant?
Grabbing two myself. Will keep an eye on it.
But this book comes out the week before the other books on FOC? And I haven't seen it pushed by retailers. Seems like a similar recipe as the word's finest books, but may be a longer term payoff like the marvel hip hops.
These "music" variants of DC have been fun, regardless.
We get a new evil cgr in cgr #1. He looks the same. There's also a new bounty hunter who's after cgr
I think the regular GR book also has a "modified" character. You can see it on the cover of issue 13.
I was hoping it was someone new
Oh, Harley 27 has another "Who Laughs" character debuting.