I figured I'd start a thread for variants that you just CANNOT find. When they actually do pop up on eBay, they are ridiculously priced. When you actually find them in the wild, it's like stumbling on a legendary Pokémon outside Pallet Town. Unheard of.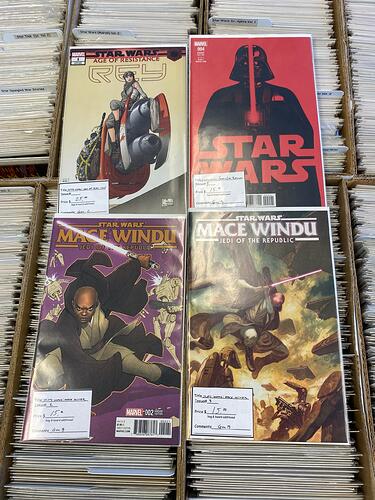 I found these hanging out in the back issue bins at my LCS this week. The bottom two aren't crazy impressive, but the top two are ghosts, especially the JTC negative space Annual. It sells for multiple hundreds of dollars and I paid $15.
Next up, I didn't buy these, but there is a nuts eBay listing for all 4 Rebel Heist Hughes Sketch 1:40 variants in CGC 9.8: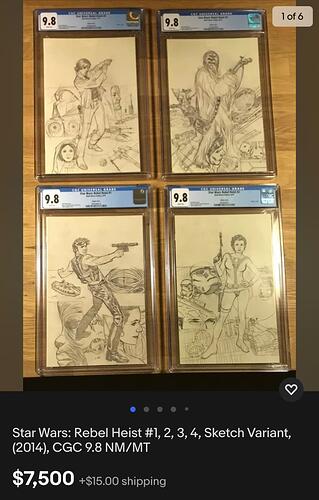 Seems high, but at the same time, I'm not certain he WON'T get that price or something close.