Hasn't James gunn been talking about having warlock since 2017?
God in heaven please let it be true. I got quite a few warlock books that need new homes
Absolutely love the character and comics relative to him.
One of my very first comic book reading memories is relative to Marvel Team Up #55 featuring him. I must have read that 1000 times.
I know this book isn't pricey, but I love the cover and am a huge fan of Angel Medina!
Please let this news be true lol!
@monopolyjackson is always on point with info so I have faith!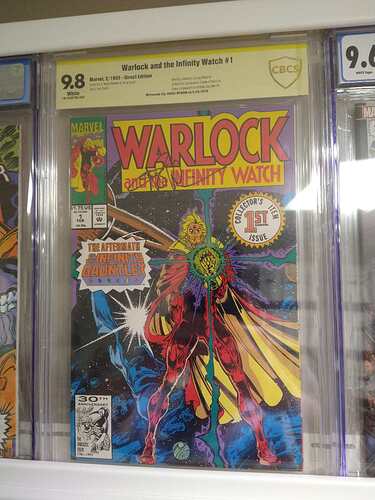 James Gunn just replied to that news on Twitter, saying there is no casting right now…BUT… he did not say anything about the character not appearing in GOTG 3…

considering the end credit scene in gotg 2 not sure how him being in it is news
I've never heard of this Illuminerdi site until "The Mutants" rumor the other day. Am I just out of touch or did they come out of nowhere?
They are clickbait, as their title suggests
Come on at least cameo the silver surfer in vol 3.
The Adam Warlock story should atleast be a two parter. There is a lot of material to cram into one movie.
Maybe part 1 is the GOTG Holiday Special…
Finally can get rid of a box and a half of warlock
Only if it includes Warlock in it or a prelude.
Who's going to take the lead on putting together Warlock spec other than the obvious Thor and FF issues?
People probably gonna push stuff like "first meeting of Adam Warlock and the guardians of the galaxy" or something like that