Finally can get rid of a box and a half of warlock
Only if it includes Warlock in it or a prelude.
Who's going to take the lead on putting together Warlock spec other than the obvious Thor and FF issues?
People probably gonna push stuff like "first meeting of Adam Warlock and the guardians of the galaxy" or something like that
IMO…all of these books are still strong holds at this point. Sure, there is current hype, but it will be far greater in the future with first trailer glimpse, etc.
We all were pretty certain it was coming, might as well hold for max profits if that's your thing.
If all goes well, Warlock could get his own movie eventually.
There is always a market for series with the character. Least that's what I'm hoping lol
Certainly not the most expensive of books, but one of my favorite Warlock covers. Medina's work doesn't get enough love imo.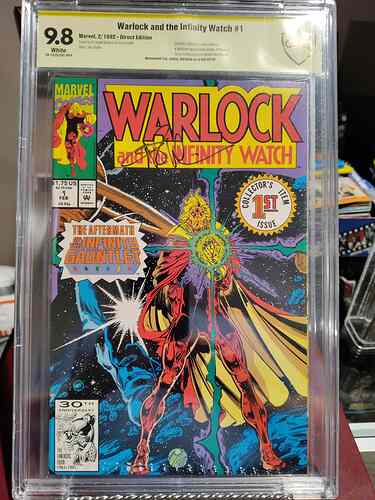 They already did his best storyline he has without him and you never know James Gunn could kill him off in the first 5 mins of the movie

Seems like that initial warlock series had a lot of these inexpensive 1sts,. Figured that might be a good place to start.
Anything can happen in a make belief universe…
I was at comic con not long ago and one of the big dog dealers had an absolutely amazing bagged, multi pack of comics from 1969 and included in the 3 pack of comics (the front book) was a Thor #165!
Didn't have a price, and I didn't ask, but I didn't even know they made those packs back then. What an incredible item.
This is a book that has always been a favorite of mine. Aside from Star Wars comics, it's one of the oldest comics I specifically recall having and reading.
It introduced me to Adam Warlock as a bright eyed 7 year old in 1977.
I think it's a fun book that also has some significance given the appearance of "the gardener" as well as 1sts of the power and time gems.
Cool cover to boot. I feel like it's still overlooked as well in contrast to other more popular Warlock books.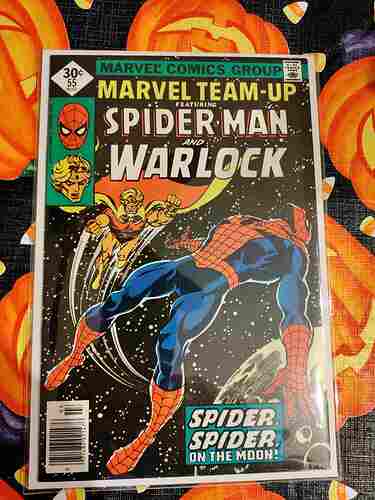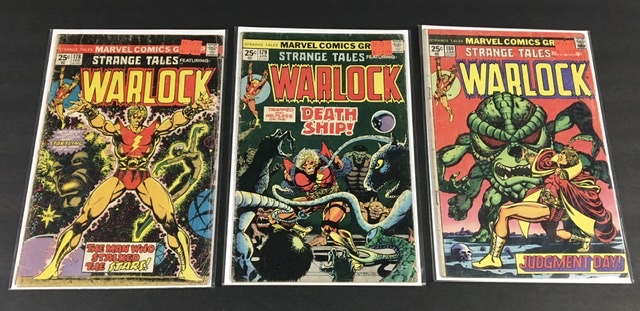 Not in the best shape (good to very good) but intact without major tears. Good reader copies.
First Magnus, First Pip and First Gamora. $10 each seemed like a price not to pass up.
I'm missing first gamora. But I'm selling all my warlock stuff since he was my main big spec i put my money into.
Warlock is really selling well now. Glad you stocked up because you stand to make some nice profits. Makes me of all the times I invested heavily in a character but come heating up time, I just couldn't sell them off. These emotional attachments are powerful.