Love me some Adam Hughes
Deathstroke Inc #1 (Cover C - Adam Hughes Card Stock Variant)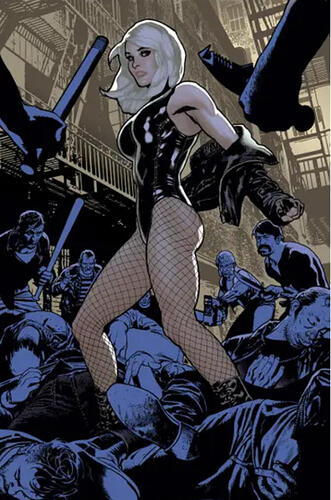 I buy maybe, maybe … 1 to 2 new comics per year just based on cover.
Guess what I just did with this book? - I just hit my quota

I get it's a Hughes cover but what's the spec on it? I went for the zaffino foil cover. I think it looks better and maybe because i just like like shiny things like a crow.
Sometimes known artists and their covers just heat up due to the cover art alone.

It's a stretch now though for Hughes, he's got his fans but his covers are usually not hard to come by. It's more of the buy it cause you like it cover.
No spec on the book. I liked the cover and thought I would share. I think it's a hot cover. I also ordered the foil team variant.
Maybe you confused them then for putting it in the Comic Speculation & Rumors category and it should have just gone in the Comics > DC category?

It's still speculation in the fact that Adam Hughes covers do well. Too many damn categories. But not a first appearance or rumblings about the book.
Heh, I feel the same way but also feel there's not too many. Pick the best suitable and leave it at that but I was just giving you grief… you put in a spec category then say there's no spec, then say it's still speculation… you flip flop as much as I do… I'm gonna create a new category called… "It's not Spec but it's still Spec"…

I like the cover - Hughes fan. Probably not for spec. Theres a bunch of Vampiverse covers by Hughes also on the TFAW site - again prob. no spec but looks good. I'm surprised that I dont see any Campbell covers - except for the Chaos Foil cover ($$$).