Still hate those nipples. Still hear that U2 song in my head when I see anything Batman Forever.

Was the Smashing Pumpkins song from Forever or Batman and Robin? Stills pisses me off it was never actually in the movie, just the soundtrack.
Yeah! It's Batman Forever. Between this song, U2 and Seal, that soundtrack definitely had its share of airplay.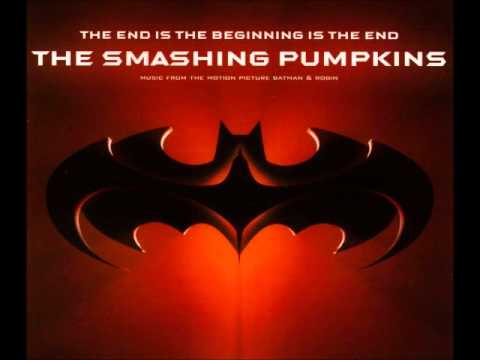 Offspring covered The Damned "Smash It Up" which was an awesome choice but the Damned had other songs that would have been a better fit.
Will they do an Uma Thurman Poison Ivy because grrrrrrllll
The song was in the movie…
That song is from Batman & Robin…
I have the soundtrack cd…still.
The song is still awesome !
Mea culpa, you are right! Shows me for not listening to these soundtracks in so long. So this Pumpkins song might be the best thing that came out of B&R.
Do you know where in the movie it is? Because I never heard it. Granted, I was younger and probably didn't pay too much attention. If it's just in the credits, I think my point stands. I waded through that cow dung of a movie because of the promise of that song.