I just opened my $200 IG comics Premium Mystery Box. Disappointed but was curious what others thought?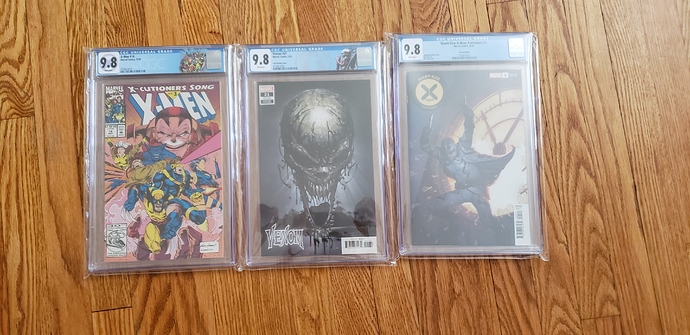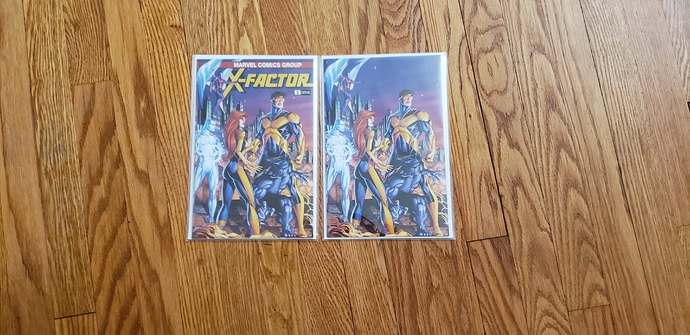 This is a reason I never spend any money over $10 on mystery boxes or items…
You could of got a decent 9.8 or 9.6 key for $200 without gambling
True, like the first appearance of Moon Girl
Some of the boxes was suppose to have some Art-work and other keys so I took a shot. Basically, waste $200 bucks. The X–men 14 and fantomex books are available on ebay for about $1-4. Why would they grade a book worth less than $5 bucks.
Win some loses some.
I have heard some amazing things about gotham comix mystery.
Yeah… No different than going to a casino. Maybe slightly better odds you win more than you put into into it but if you had an extra couple of hundreds to gamble, why not. Sometimes you gotta have some fun!
True but these chance type of mystery boxes are controlled in a sense. Its just a gimmicky way to offload the junk they can't sell. At least playing card games or slots is entertaining in and of itself.
When it comes to collectibles, I like knowing what I'm buying.
Damn… I get it. Gamble to see. But after I got duped by the comic tom guy once I swore off those mystery box anything.
I imagine the key to the mystery box game is to buy many of them from the same person. Once they see you as a repeat customer, they might start sweetening the pot, but as just a one off customer, yeah, no real reason to give you anything good.
I'm tired of gambling on the Walmart 3 packs. Had one that was an all white cover, 2nd print black bar… Amazing Spiderman 45 reprint.
There's mystery boxes that guarantee at least your money's worth if any that's the one I would try.
Send me $100 Alana… I'll send you something in return worth $100… I promise.