Just FYI for you LEGO fans, today you can qualify with LEGO purchases in getting the LEGO Tatooine Homestead (40451) set for free that's now selling for $30 or more on eBay.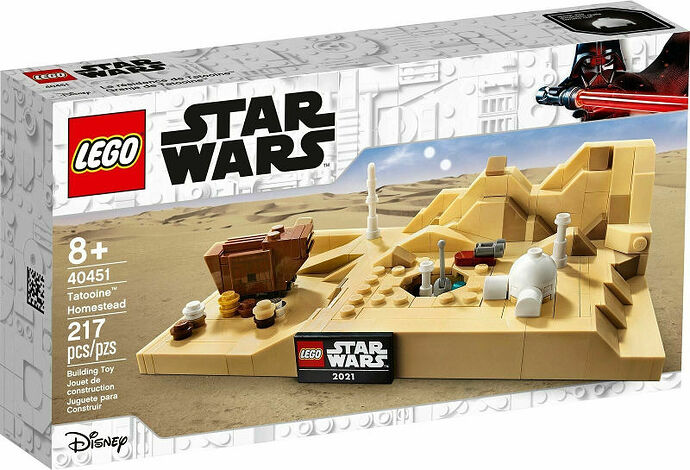 I had to keep my purchases smallish today cause I just have too many sets so far with no place to display them so I bought myself and the boy a Darth Vader Helmet to qualify for the set, as we're both Vader fanatics.
May the 4th Be With You!