MARVEL LEGENDS SERIES GAMERVERSE 6-INCH SPIDER-MAN: MILES MORALES Figure
$22.99/Available: Fall 2021
https://www.gamestop.com/toys-collectibles/collectibles/figures/products/marvels-spider-man-miles-morales-marvel-gamerverse-action-figure-only-at-gamestop/11147858.html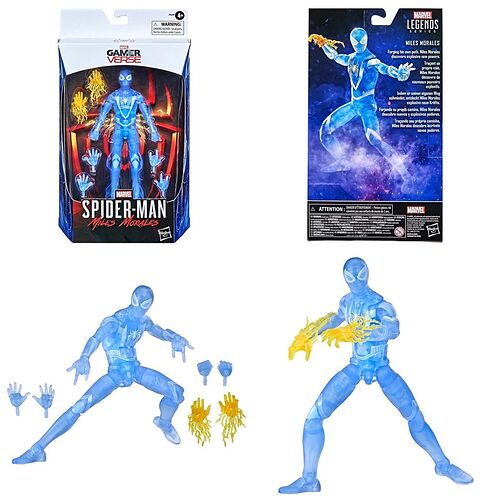 Ah, ya beat me to it

Me neither but it's a spider… so I ordered 1🥴
I'm not moved by it, but if I was still a kid? I probably would have been into this.
I halfway wonder if Hasbro released this "Invisible" Miles because there is an upcoming MCU release (just a theory!) and they don't want two of the same figure released too quickly.
LoL nah I doubt the MCU Miles is coming. This is all routine gamerverse figures to reinvigorate the Miles PS4 love/crowd before Spiderverse 2 drops in Jan (my guess). Speculation in the collector community there are more Miles figures in the works for this Christmas season.