Previews gives us a glimpse of what's to come. Here's the spotlight new DC books (and some trade/hardcovers/omnibuses) coming out of May Previews, if they're even called that since it's now under Lunar's control for DC. These were delayed from when Diamond released their Previews but I meant to get these out earlier but didn't find the time.
Batman Secret Files Huntress #1 looks possibly interesting. It's a one shot but worthy of a read. There is also a B Variant by Federici available but I'm kind of digging the A cover.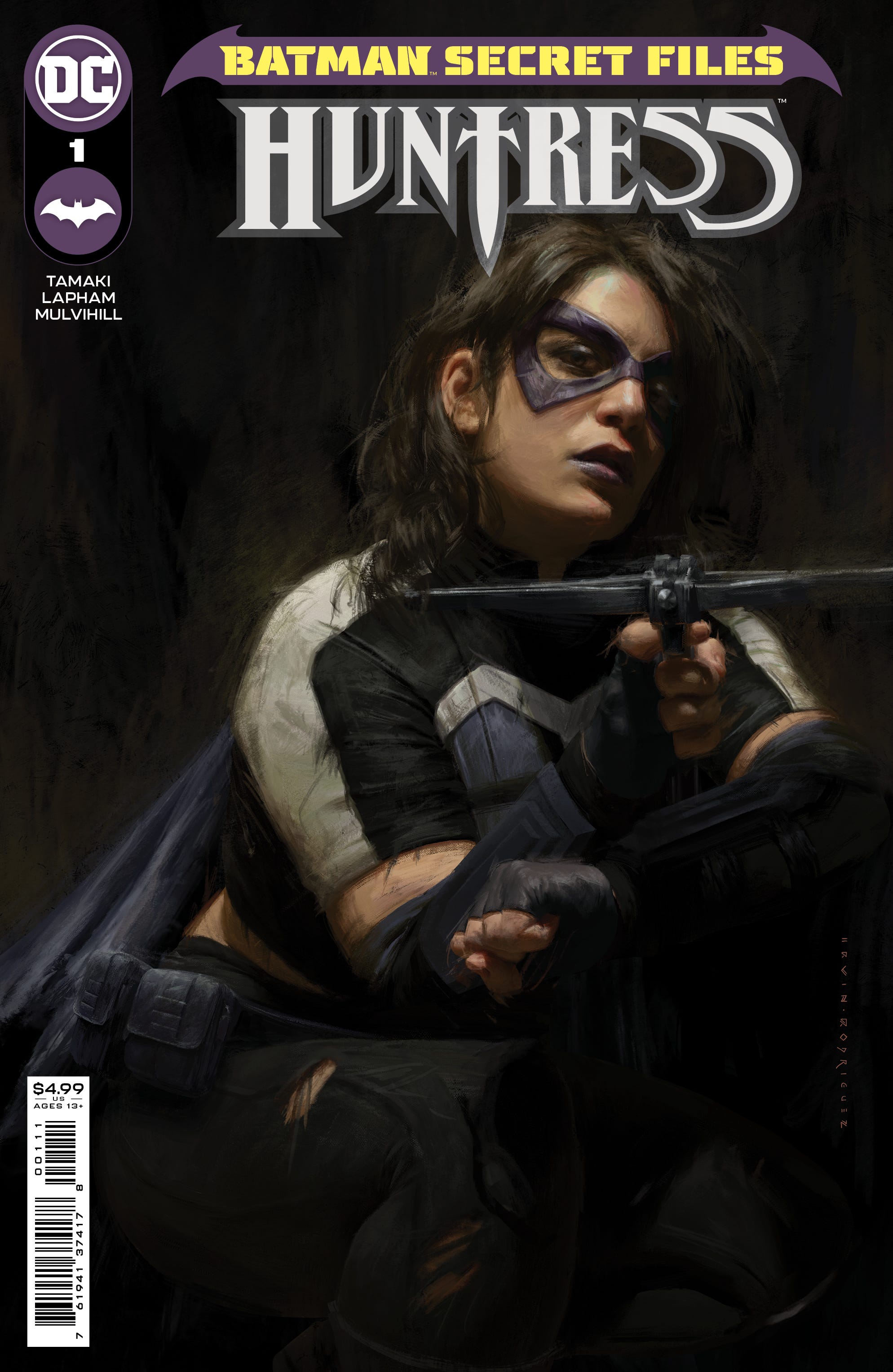 Batman #110 (Cover B - Jock Card Stock Variant) you pick up if you're a Jock collector, admirer and or lover. I'm sure Tynion is gonna have another new character in this issue like EVERY issue so I'm picking this one just for the cover alone.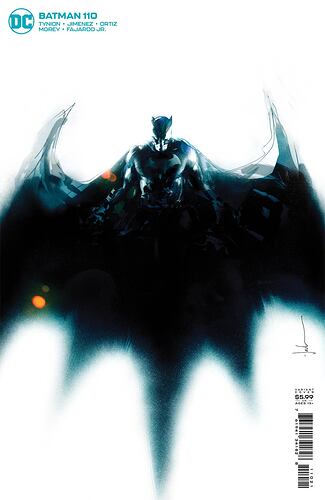 Icon & Rocket Season One #1 Darryl Banks Old School Variant is just an awesome looking cover, which it's not super special when you really look and think about it but I just like it. I'm iffy on this title (not sure if I'm gonna enjoy the read) but I might pick it up definitely for this cover.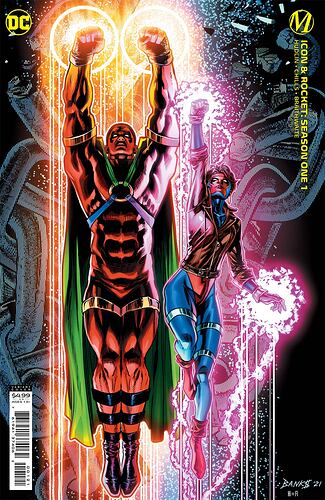 I love Kaare Andrews work so this is a pretty cool Punchline cover for Joker #5.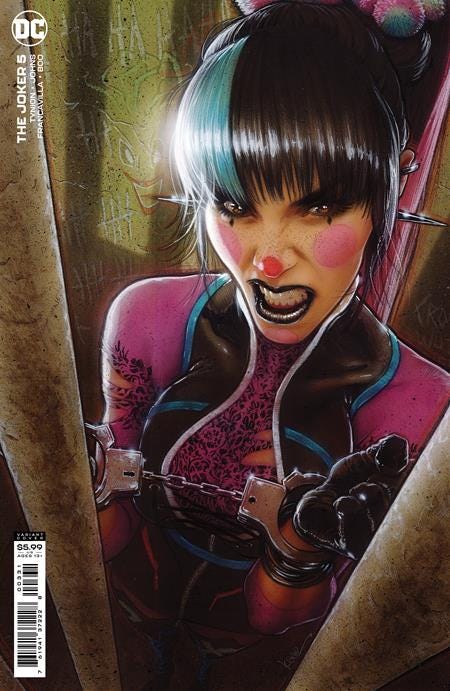 And there's a really cool Sean Philips cover as well for Joker #5. Love the old school style this one brings to the shelf! I also believe Francavilla is doing the interiors of this issue, which is a total extra bonus.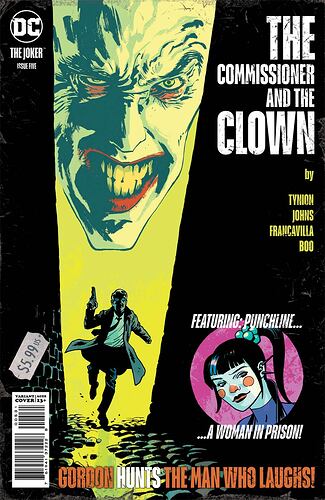 DC Horror Presents the Conjuring the Lover #1 (of 5) (Cover B - Ryan Brown VHS Tribute Card Stock Variant) and DC Horror Presents the Conjuring the Lover #2 (of 5) (Cover B - Ryan Brown Vhs Tribute Card Stock Variant) are both just awesome covers for this horror title.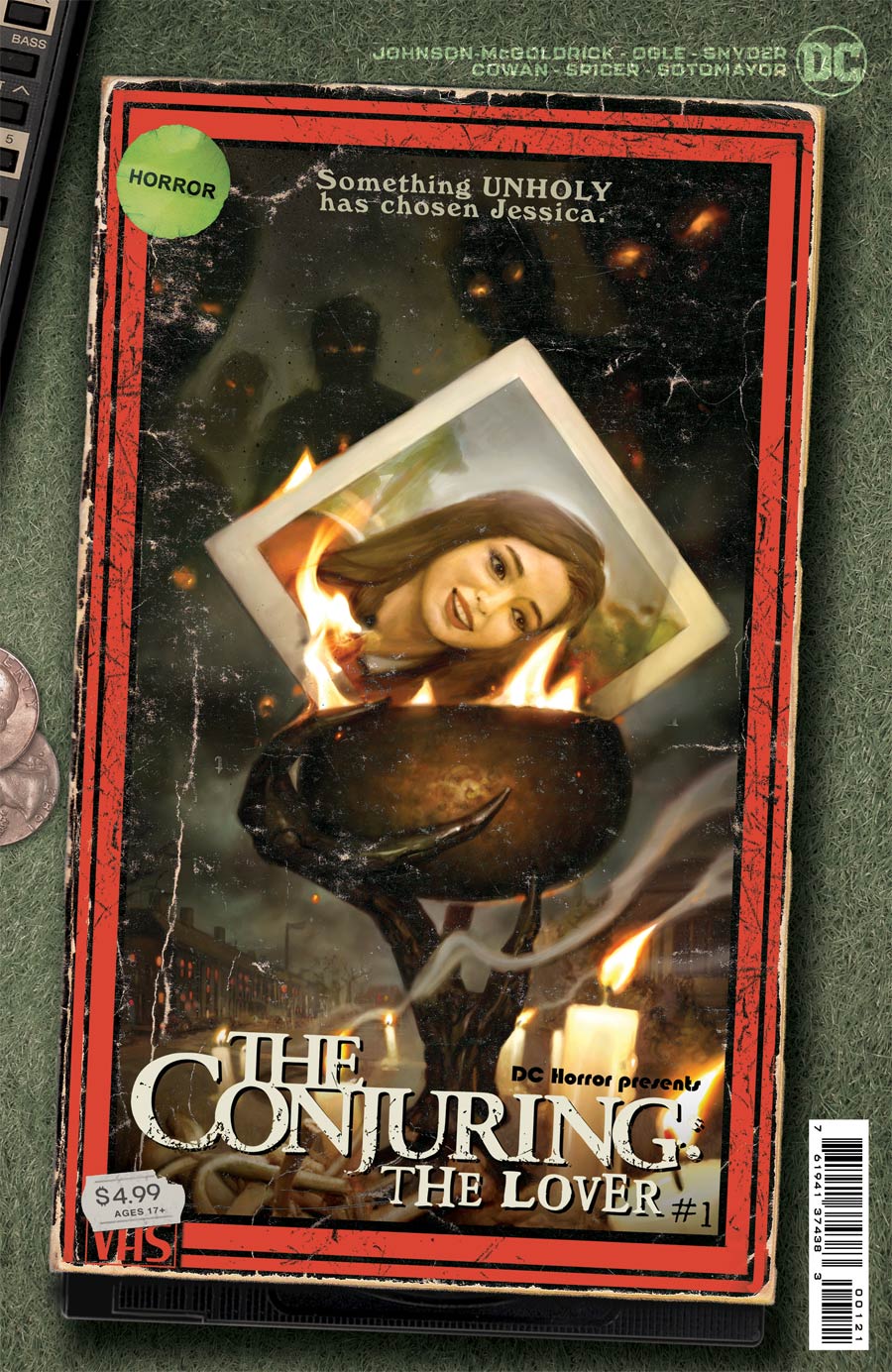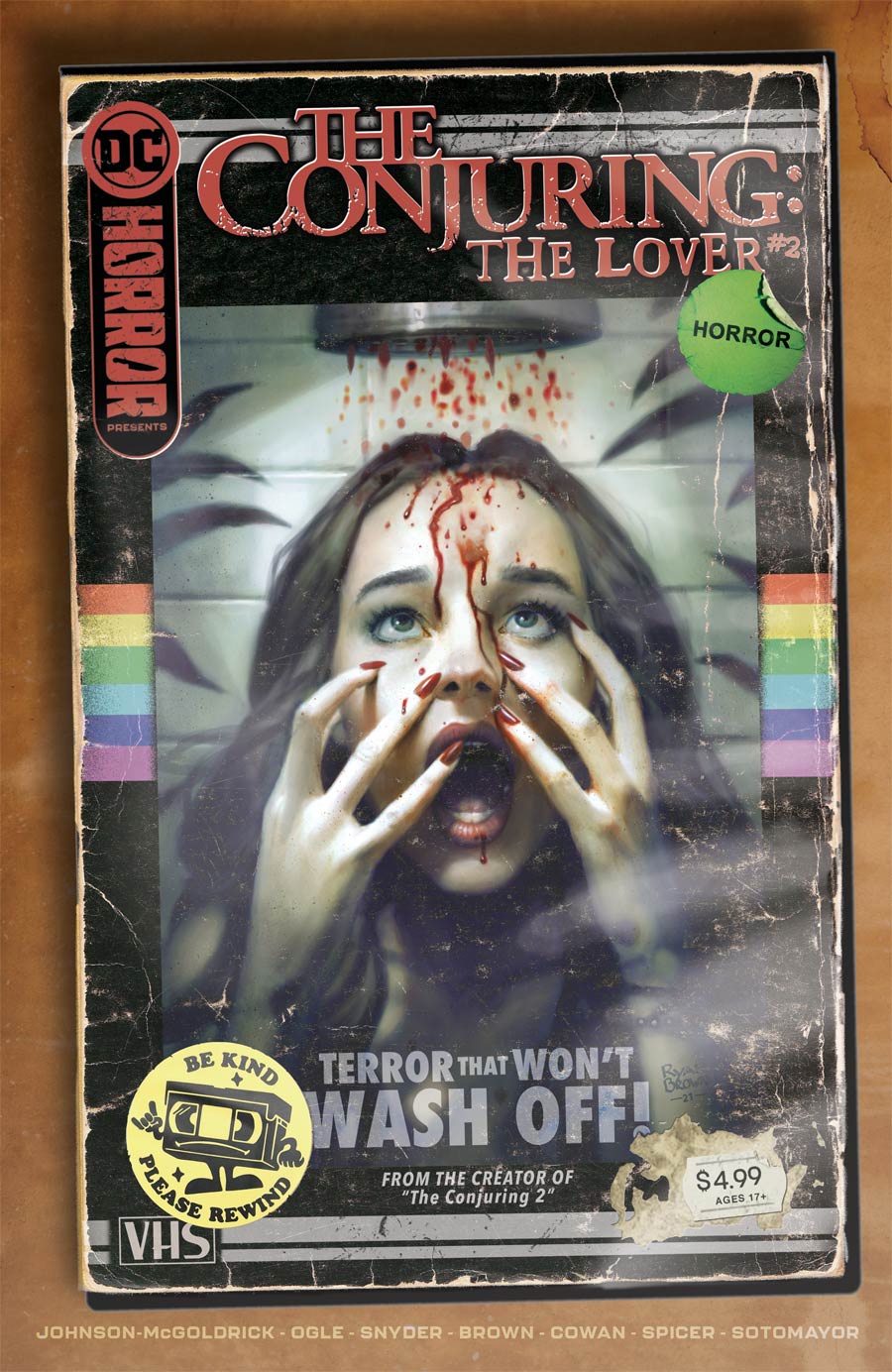 Edit: Forgot one more Book…
Batman Fortnite Zero Point HC. For those who are patient, this will get you the codes all in one purchase at a pretty big discount as from buying all the single issues.