We all know the Rifleman cover, some Archie covers, and even Alf have had some suggestive or mildly inappropriate covers slip by. Here is one for you that I thought I would share.
We Only Find Them When They Are Dead #5 1:25 Variant
I didn't take notice until I noticed. It's cheap on eBay for around $10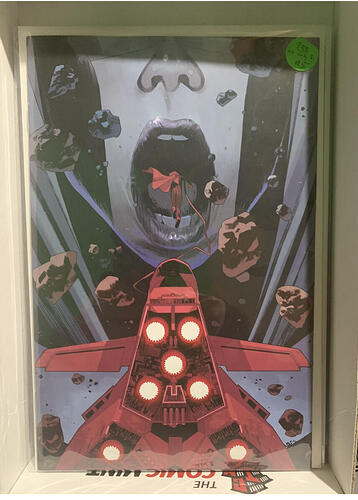 I think it was done purposefully to be suggestive. Or I just have a dirty mind.