So Moon Knight is upon us coming to Disney+ in the very near future. This could project Moon Knights popularity higher than it has ever been before as I still encounter plenty of people who are "Moon Knight Who?".
As a long time fan of Moon Knight, since my very early days of collecting comics, here is the list of the earlier books I think every Moon Knight fan and future fan should own in their collection, at least some or all of them.
Werewolf By Night
So obviously, it's not completely out of reach for some (the lower grade issues) but is seeing a huge rise in value over the past year is Moon Knights first appearance in Werewolf By Night #32.
Now is the time to buy I think before it really gets out of reach, particularly for the higher graded copies out there. I don't think these are going to dip back down anytime soon (unless the show ends up completely sucking and turns fans away, which I don't see happening).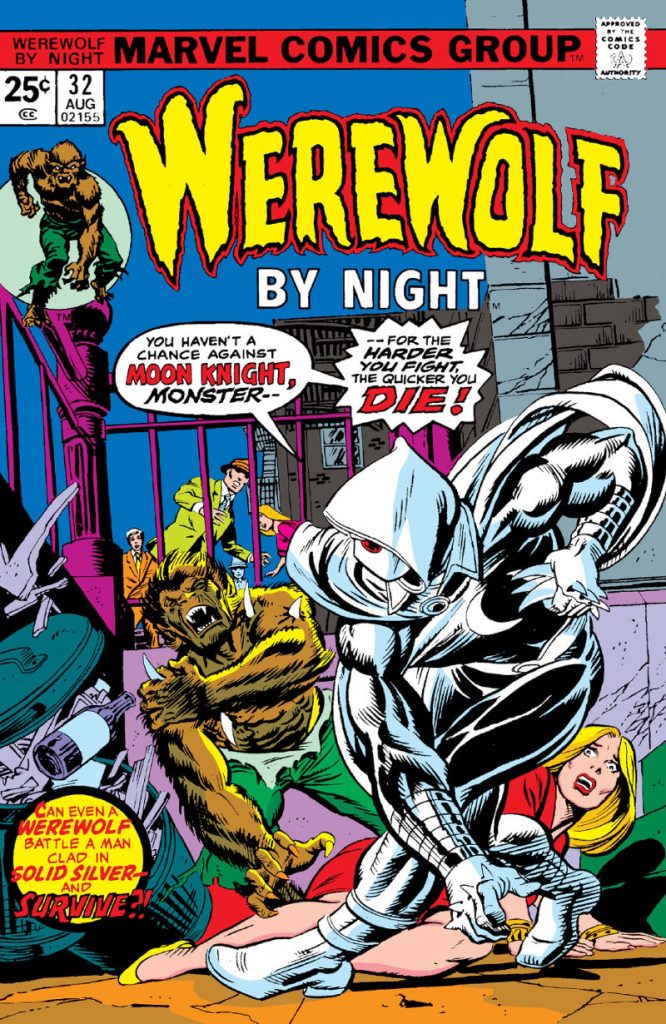 If you can't bring yourself to forking over the cash for this original beauty, there's a facsimile edition that's soon to arrive to shop shelves.
The next key book to own of course is Werewolf by Night #33 which continues the story and is the second appearance made by Moon Knight.
I actually secured a CGC NM of this issue myself about two years ago for a fraction of the price they're now going for as these are seeing the same love that the first appearance is seeing.
As the show approaches, we're going to continue to see these rise in value. I secured my copy for well under $500 at the time and now 9.0 and up are seeing prices in the thousands.
Moon Knight made his 3rd appearance a few issues later in Werewolf by Night #37. I think this book is underrated because it always seems like there's so many less copies available on the market and they seem to be slim pickings. I guess the kiddos didn't care much about Moon Knights 3rd appearance back in the day, wasn't as special as the first two.
Marvel Spotlight #28 and Marvel Spotlight #29
The early Moon Knight appearances in the Werewolf by Night series were not all about Moon Knight.
Moon Knight didn't get his own first solo story until Marvel Spotlight on The Moon Knight #28. This makes this issue a very important one I think for Moon Knight and probably more important than his actual first appearances. His popularity increased from such first, second and third appearances in Werewolf by Night that readers and fans were on board, wanting more Moon Knight.
The story in this issue carried over into Marvel Spotlight #29, making it a semi-key book as well for one of Moon Knights earliest appearances.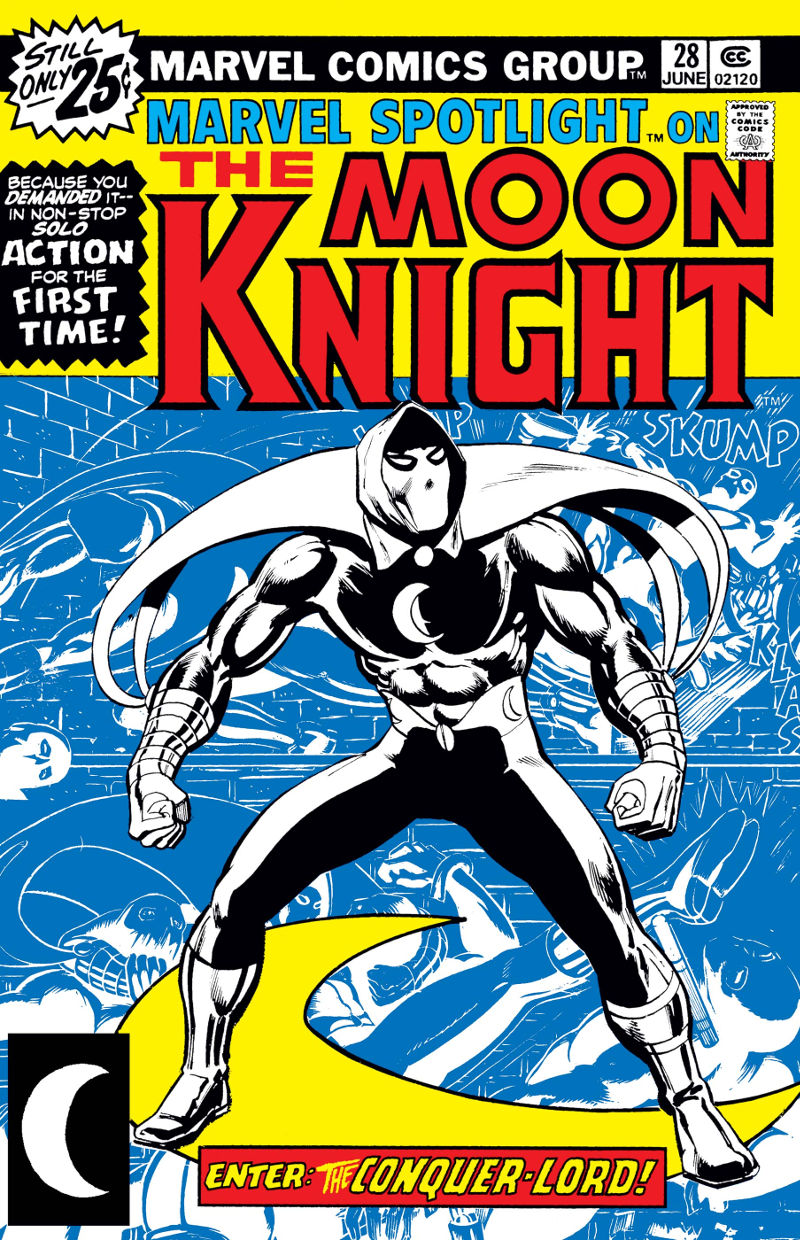 Defenders #47
Now before Moon Knight went on to get his own solo title series, he made quite a few more appearances.
Defenders #47 is the first title and issue that Moon Knight sort of branches out into the Marvel Universe where he's now interacting with other beloved and known Marvel characters at the time. This book I think is very underrated as it's important to Moon Knight.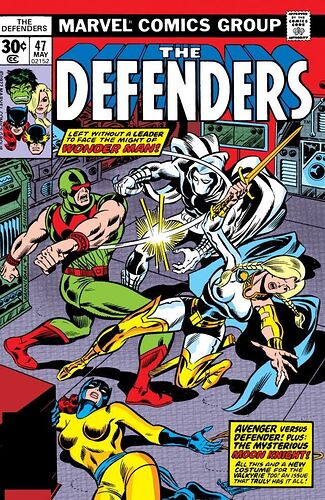 Peter Parker, The Spectacular Spider-Man #22
After this debut into the MCU, Moon Knight goes on to meet Spider-Man for the first time in Peter Parker The Spectacular Spider-Man #22.
Just a great issue to own that has Moon Knight on the cover. Prices are climbing for this one as well. I scored a 9.8 for around $100 or so a year or two back, a recent 9.4 went for $255.
If you're the true completist, you'll probably want to pick up Peter Parker, The Spectacular Spider-Man #23 as well. He shows up there and is also on the cover as well.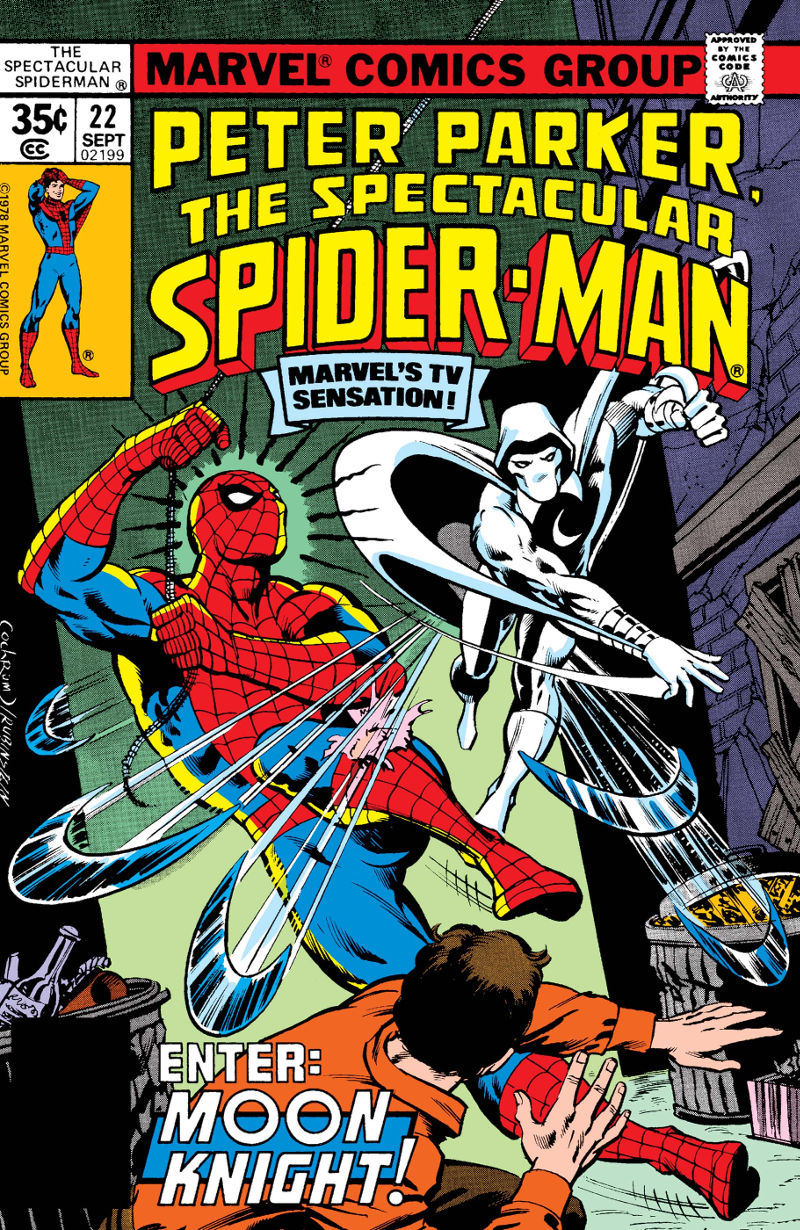 Marvel Two in One The Thing and Moon Knight #52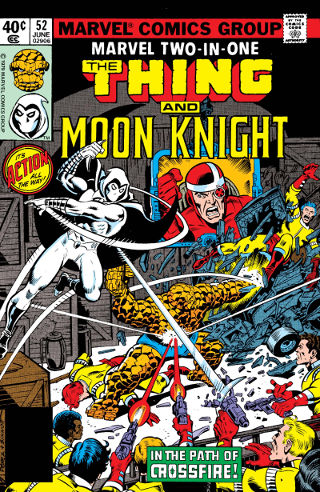 Marvel Two in One #52 is a team up with the Thing which also includes the first Crossfire appearance.
This was released in the summer of 1979, shortly before his first solo title.
Great early book to own for any Moon Knight fan and still pretty affordable with Moon Knight on the cover as well.
Moon Knight teams-up with Mr. Fantastic and the Thing! While accepting an award at a ceremony on his behalf, Reed Richards witnesses an attempted assassination.
Ben Grimm quickly goes into "Thing" mode, but not before Moon Knight arrives on the scene with answers and the location of the mercenary.
Marvel Preview #21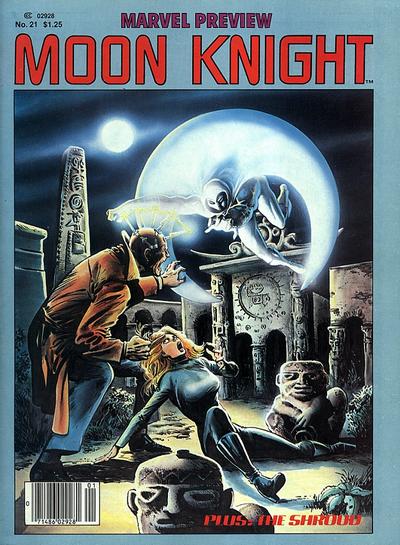 Before the big solo title, there was a magazine that was released to spotlight Moon Knight. That book is Marvel Preview #21.
This is the beginning of Sienkienwicz on Moon Knight art.
This preview went into details of Moon Knights origins, from being the actual villain in Werewolf at Night to now super hero with recaps of most of his appearances to date.
This isn't your normal comic but I think it's definitely a book that every Moon Knight fan should have within their collection.
This one is always slim pickings as well when I browse them for sale. Always just a couple of dozen or so listings at a time.
Moon Knight #1
The first solo title of Moon Knight. It's not his first appearance but it's still very much a key book that kicked off his Marvel career as a legit super hero if you ask me.
With Siekienwicz creating some iconic cover art for these, these early volume one issues are always a pick up if you find them out in the wild and back issue bins.
A few years back I was able to score my CGC 9.8 for around $150 I think ( I know I didn't spend more than $150 though). These have taken off since that time. The most recent CGC 9.8 went for $820 a few days ago.
This does have the first appearance of Bushman within it though who I recall being likely one of the first villains in the upcoming Disney+ show. It could have all changed by now though. I can only imagine he'll eventually show up as one of Moon Knights primary antagonists.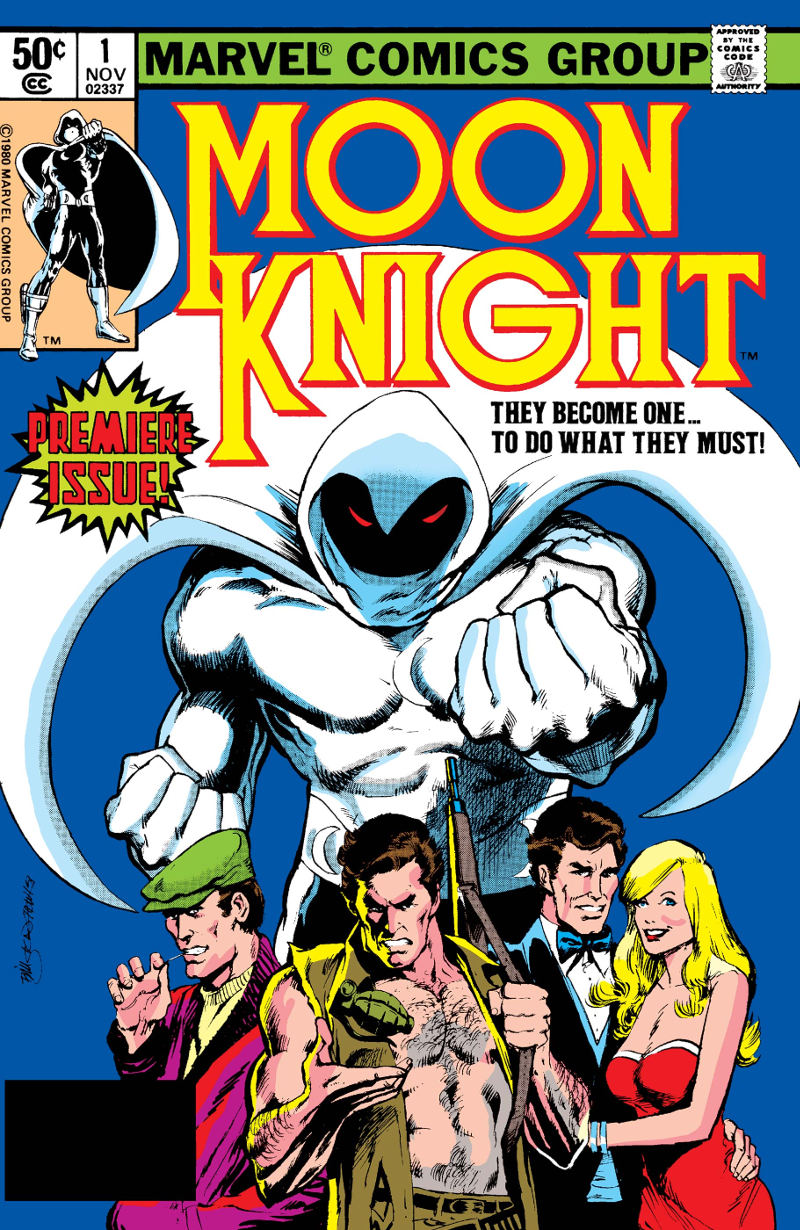 Moon Knight #9
Has a very cool Frank Miller cover for Moon Knight #9. It's an early must for any Moon Knight & Frank Miller fan I think. I do believe this was Miller's first cover for Moon Knight. We'll forgive Frank for making Moon Knights left leg with what appears to be a little extra long though…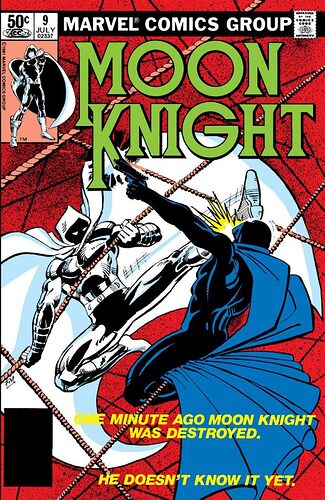 Marc Spector: Moon Knight #55
This issue is special. I almost classify this one as one of the most important Moon Knight books to date.
It really put the spotlight on Moon Knight and I think made new fans out of the character.
Marc Spector Moon Knight #55 was the first Platt cover and Moon Knight saw great success during Platt's tenure on cover duty.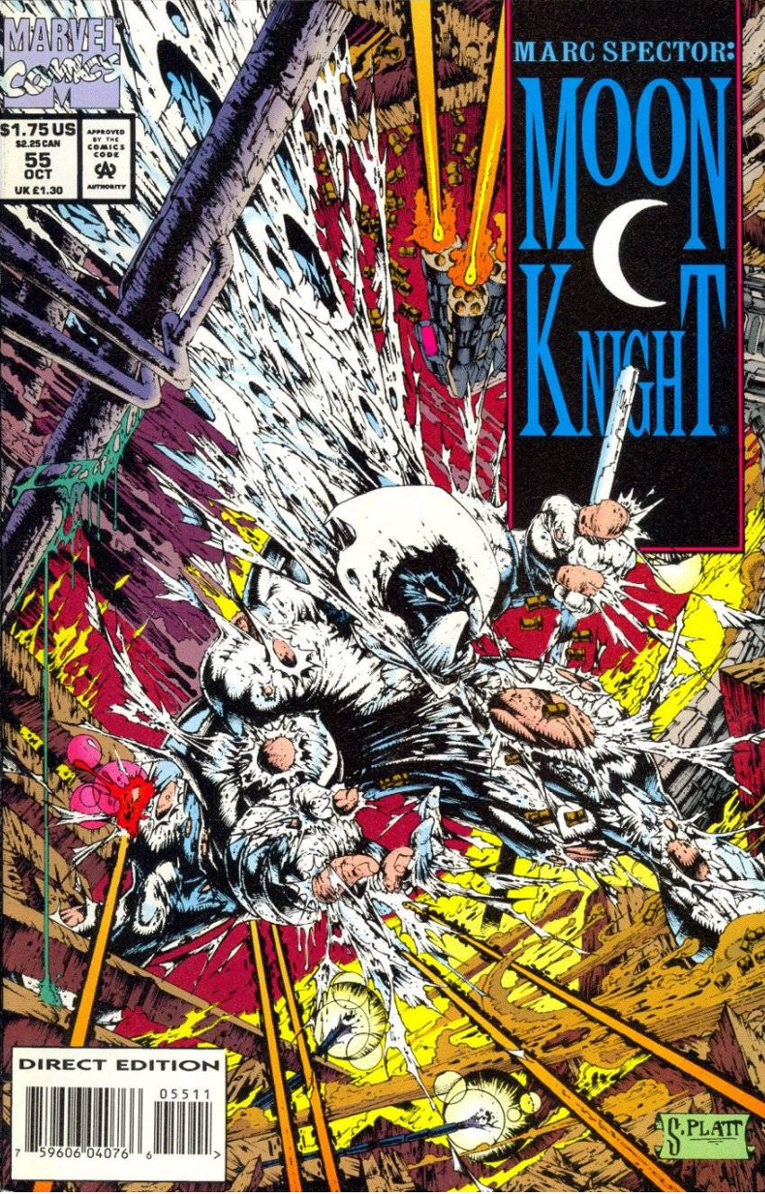 Avengers #211
Moon Knight tries out for Avengers for first time in Avengers #211. This book will be key if we ever see a future Avengers movie with Moon Knight either in it or part of the team.
Moon Knight is on the cover but it's a huge group shot on this one.
Moon Knight Vol. #25
Moon Knight #25 is probably the second most sought after issue in the first solo title series which has the Black Spectre's first appearance. The all black cover doesn't help finding these in tip top shape either.
This one is a must key book I think. This one in 9.8 grade can and does command just as much as the first issue in this volume.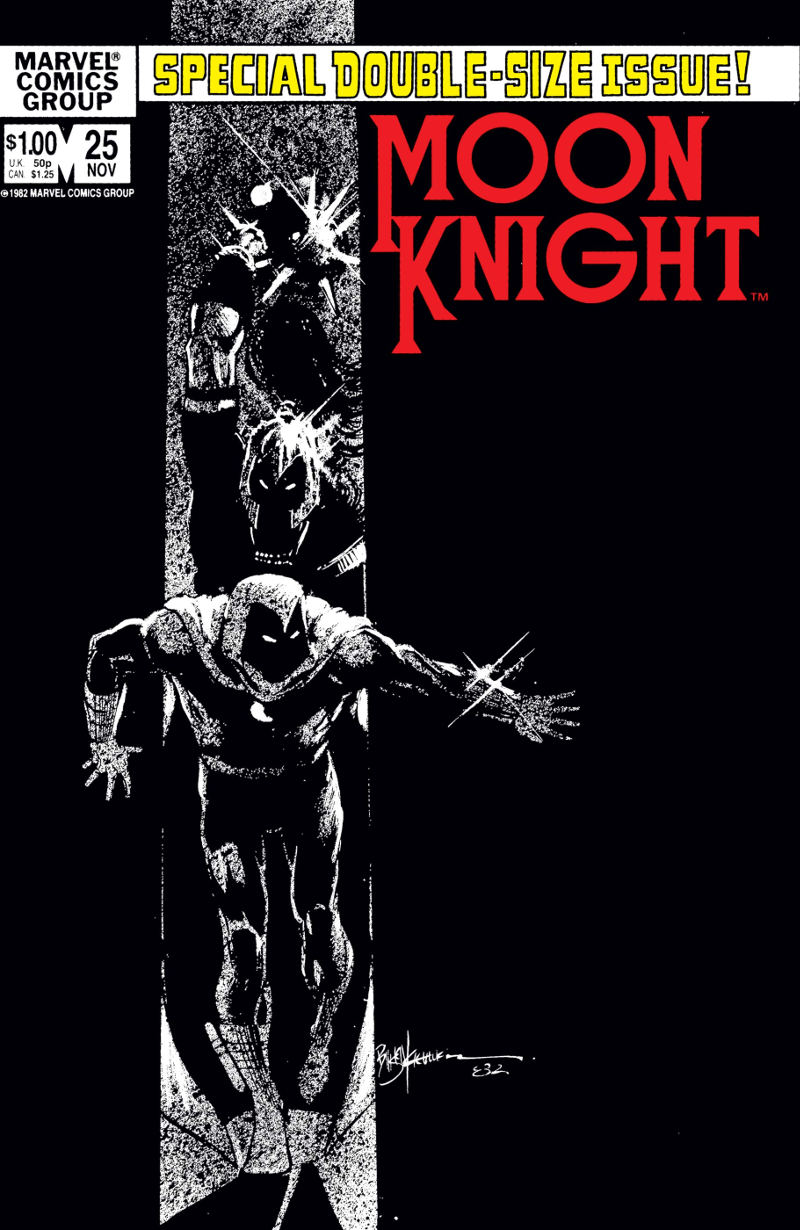 Marc Spector: Moon Knight #57
Everyone loves that Amazing Spider-Man #300 cover right? You all tired of the all the homages we keep seeing for this cover? Well, just so you know, this started long ago as Marc Spector: Moon Knight #57 saw a homage to ASM #300 so it's nothing new that's been going on.
If you collect ASM #300 covers and homages, you'll need to add this one to your list of wants.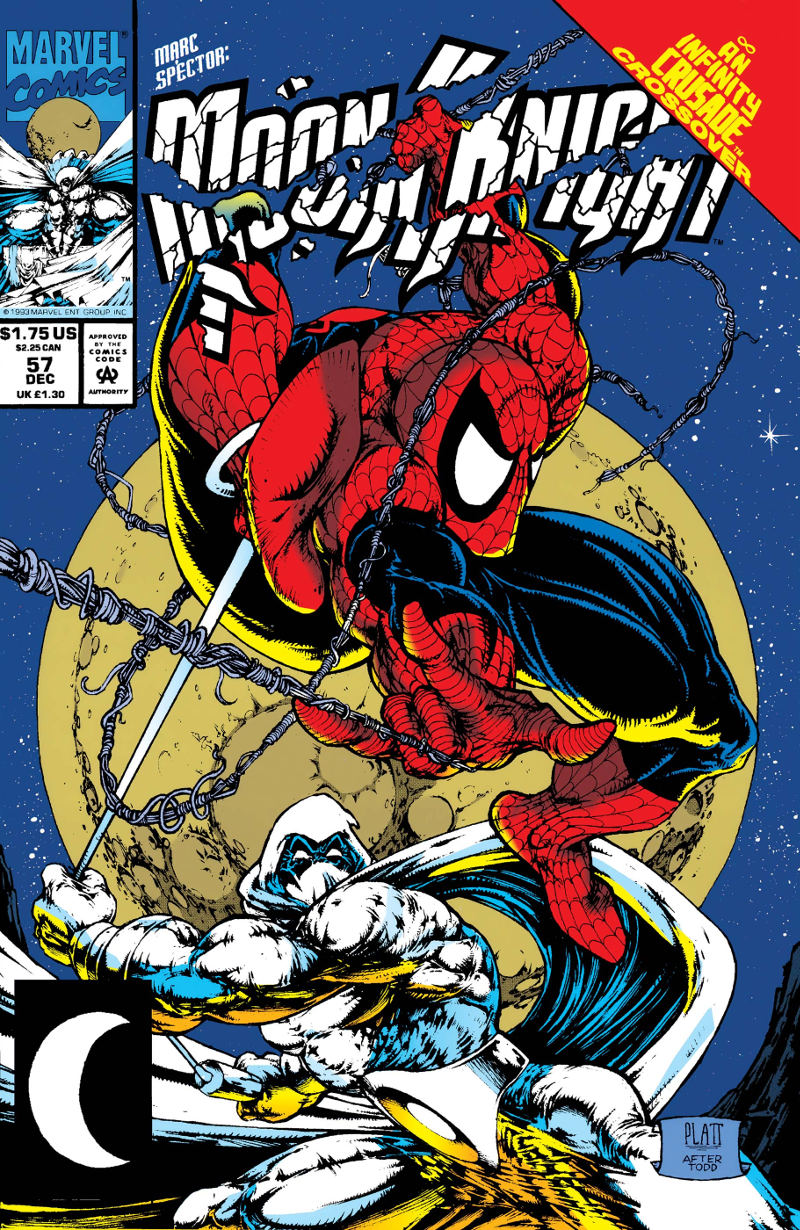 Moon Knight Vol. 1 #12
Moon Knight #12 gives us first Morpheus and Detective Flint in this issue, which makes this a key book particularly if they ever show up in the show.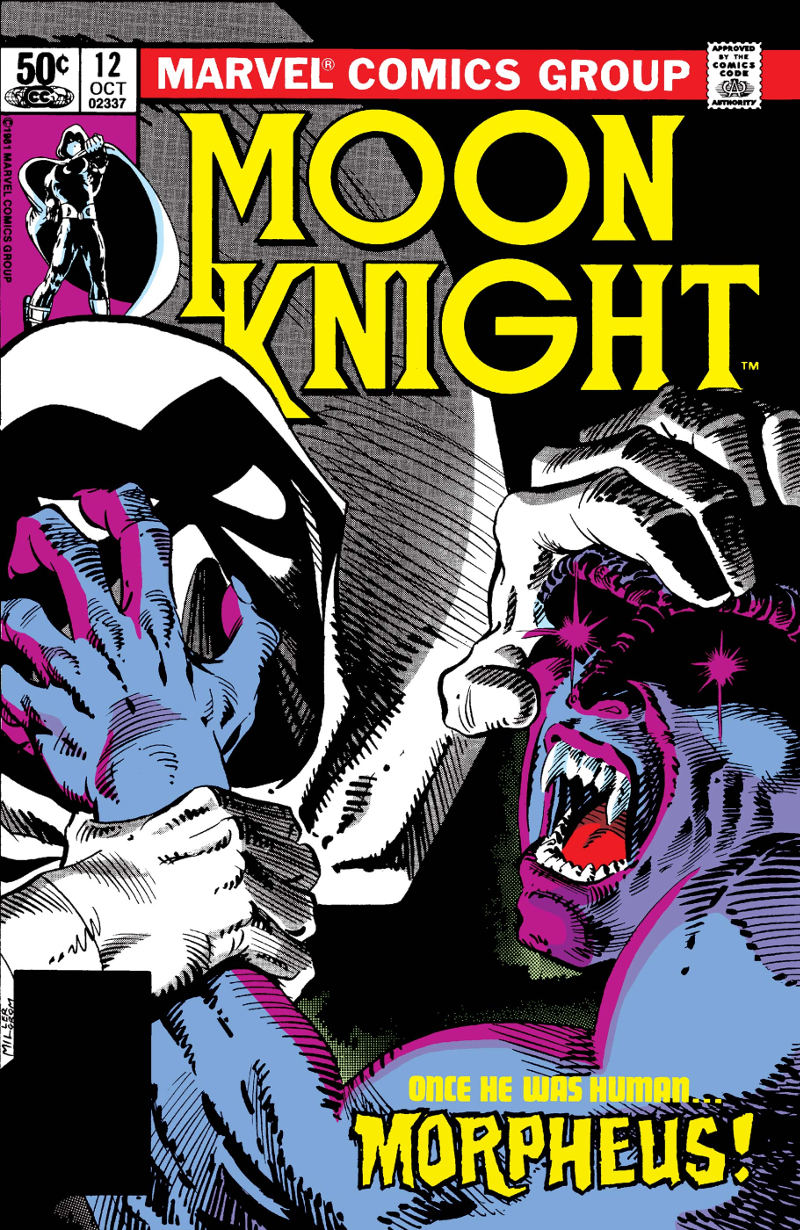 Moon Knight Vol. 1 #15
Moon Knight #15 makes the list because it's a pretty cool Jusko and Frank Miller cover. Also first appearance of Xenos.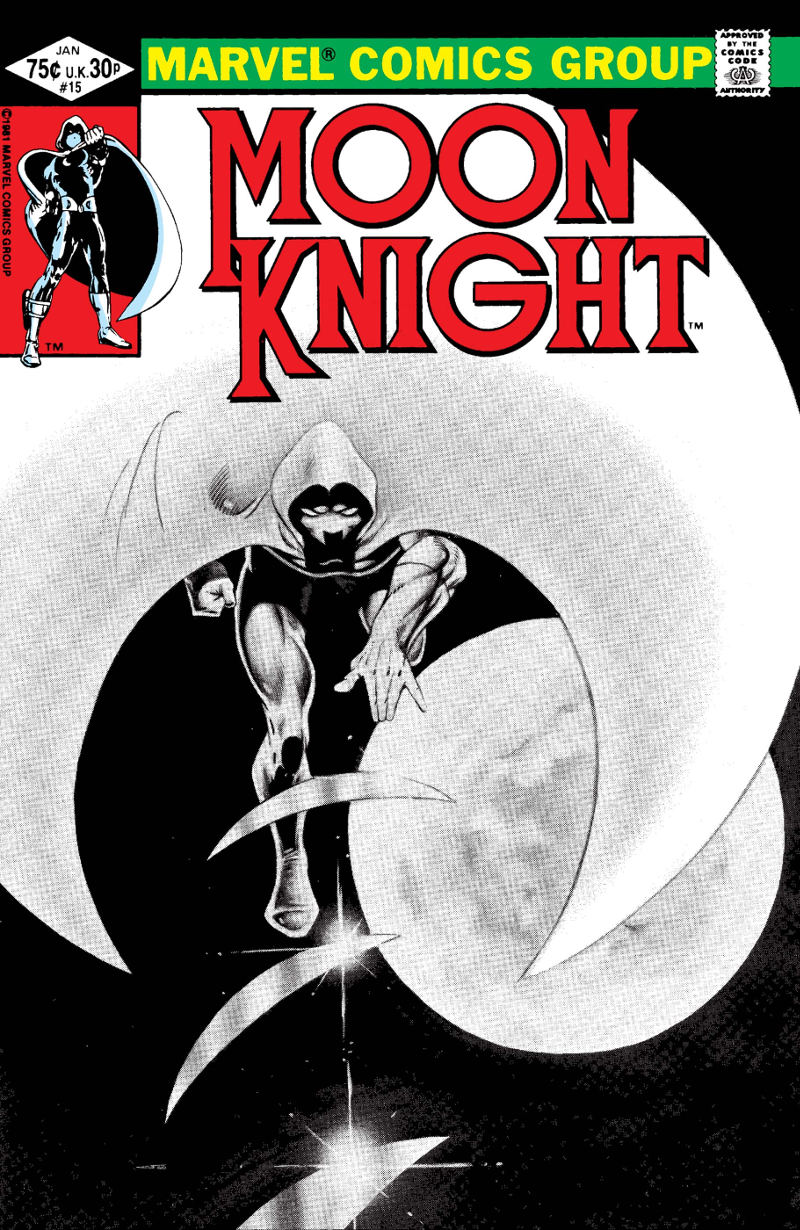 Moon Knight Vol. 1 #29
Moon Knight #29 is another all black cover which is hard to find and come by in minty plus condition. This one brings back Werewolf by Night, where Moon Knight was introduced. That makes this one pretty special I think.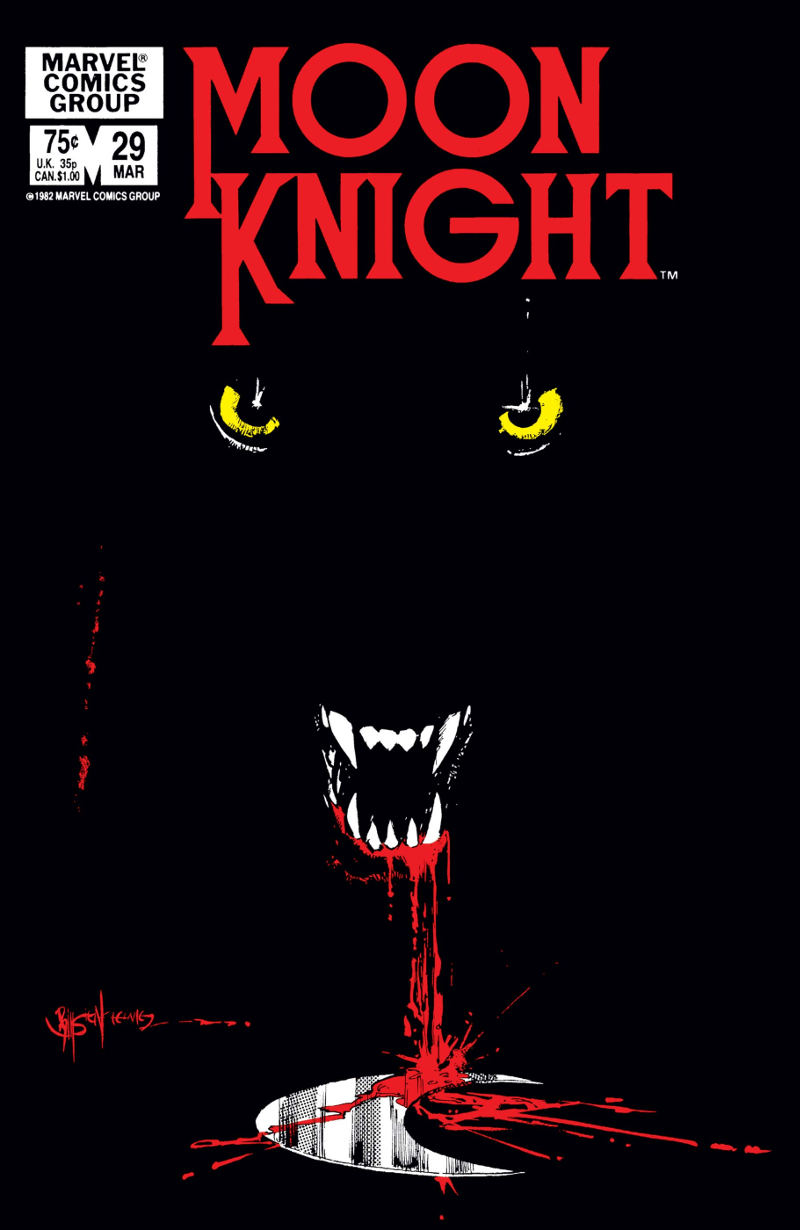 That ends the early Moon Knight key and must have issues. These were all the books that pre-date the 2000 era. Maybe we'll try to highlight some of the more modern key books in the next Moon Knight installment list.
Tell us your favorite Moon Knight covers or issues from the early years as there's just too many to list to be honest.