I'm sure most have noticed the large and constant spikes in price for Moon Knight's first appearance in Werewolf by Night #32 the past two years or so. That and with the news of an imminent Moon Knight Disney + show along with rumors the character will show up in movies. With his relatively small but very loyal following I was wondering if this once C-lister's popularity will grow and overtake the popularity of the Punisher.
I've noticed that Werewolf by Night #32 has basically caught up to Amazing Spider-Man #129 across most if not all price points. CGC 8.0's on both are roughly $1250 and CGC 6.0's are now averaging $800. Admittedly, Punisher's exposure is lower than it has been recently and Moon Knight, even though he is not on the big or small screen yet has been getting a ton of attention! There is a lot of excitement surrounding the character! Not sure the print runs on either book but I have a feeling there are more ASM #129s out there as well. All that plays in but it be ignored that Moon Knight is about to hit the big-time!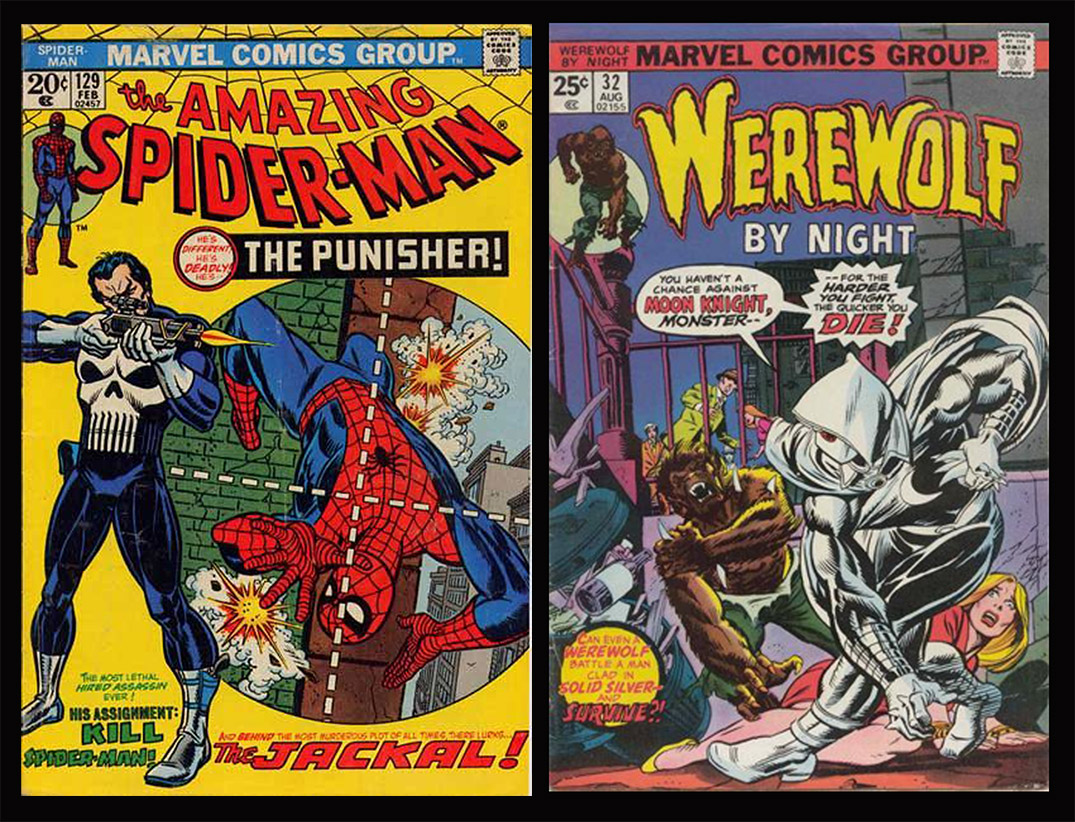 If the Disney + show is good and he does indeed see time on the big screen Moon Knight could potentially overtake Punisher not only in popularity but in realized sales for key issues. I'm not guaranteeing that will happen. No one can predict exactly how all that will go down but it is a potential scenario.
Of course "if" Marvel has big plans for the Punisher either on Disney + (or another streaming service due to his violent nature) or on the big screen that could very well prevent a shift in power so to speak. Personally, I like both characters. I am a bigger Punisher fan than Moon Knight but have no problem at all with him moving into a higher position in the popularity circle! Regardless, both Punisher and Moon Knight are great characters that really should be explored or explored more on the big and small screen!
So, what do you think? Does Moon Knight have a chance at overthrowing the Punisher in popularity and price for their respective first appearances? What is your opinion on this? Write a comment below!