Upcoming Mavrel Netease game variant covers. 2 on FOC this week 7/12. Look good so far.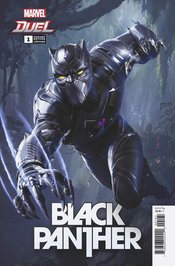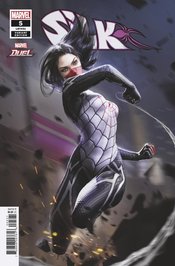 May go for the set. Liked the BP but wasn't going to get it initially. Seeing the Silk though changed my mind.
Same here. Silk has me wanting to see the rest.
is there a place to view all of them? tfaw only has the cover for BP up.
I thought these were for that marvel future revolution mobile game but I guess they're for another instead
Yeah they're listed as NETEASE (have no clue what that is) covers look good though imo.
its a company in China that makes a bunch of mobile games , they've worked on a few marvel ones and also work with blizzard
Ok good to know. Is it mobile games? Or are we actually gonna get a good marvel game on a system?
Mobile games. There was that avengers game with Kamala made by Square Enix and now they're doing a guardians game but the avengers game ended up being a huge flop
Art revealed for more covers. Ordered all of em already so glad to see they look good.
Nice covers. That Moon Knight cover is great.
Covers look very movie design ish
Spider woman 14 has one of these too. I didn't see that one here in this thread.