Always liked those card backs from the line. I'll order all these. Likely a case of I'm able to.
Very cool.
Nice. Hopefully they launch Rex.
I'd go for a snow gear Wolffe
If anyone by some odd chance comes across the Clones (hawk and echo), please keep me in mind. No issue paying above retail even.
I've made multiple trips to Target without any luck and these aren't online. Target exclusives are the worst.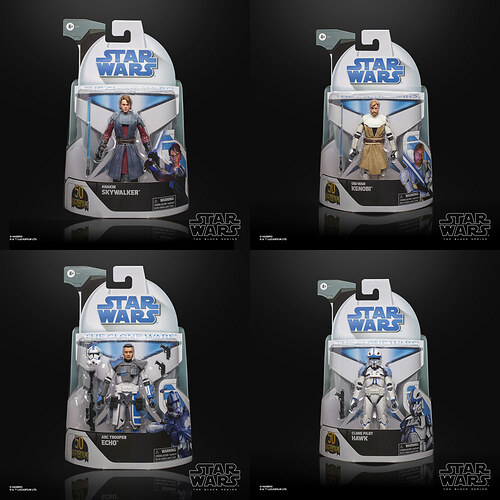 Yeah they are officially supposed to go out 5/23, but they had no register lock in the Target system, so who knows what inside employee shenanigans have happened.
I'll take a look at my local Target next to my lcs tomorrow. It's a brand new target and it's really small so we'll see. Could be a winner because nobody is aware of that location yet. Could be a loser because it doesn't get the same amount of stock or type of stock.
My wife was there today. She got the Mandalorian Red foil Funko Pop. Didn't know these where in today or else I woupd of told her to check. I'll ask her to check tomorrow and if she find them, I'll have her get some. I'll let you know.
They shouldn't be, but Target gonna Target.
Saw the clone pilot at my target yesterday.
As I understand it from reports …these figures aren't in mixed cases, but rather cases of each particular figure. Not sure if 6 or 12 per though. They are definitely out there as I've seen numerous for sale posts.
I've not been following the 6 inch Black Series as much, but I love anything Clone related and always have.
Ok…found a Hawk…all there was oddly. As I mentioned, these are coming by cases of the one figure so who knows how they will trickle in.
Anyway, still in need of ole Echo if you see one. Not really a fan of the Anakin or Obi.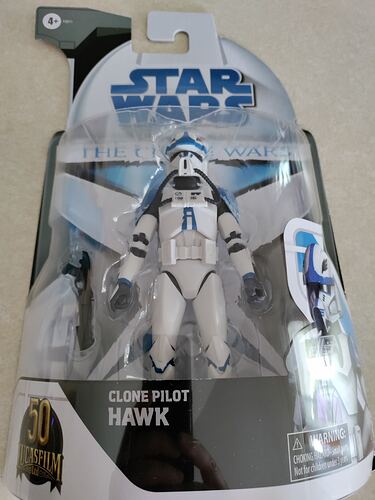 My wife went to Target today and got 2 of the Hawk figures. She just gave them to me and noticed that one of them does not have the blaster. The figure is sealed. So does this qualify as HTF? Lol
Anyone else seen them like that?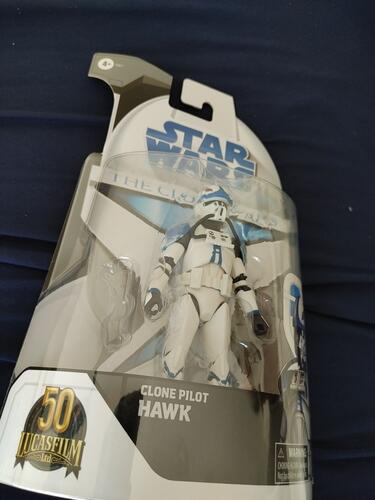 It's an error, list it for one billion dollars…