I'm sure most of you have heard, or seen, that the New Mutants movie, developed at Fox before the Disney buyout, has dropped a few trailers recently. This movie has been speculated before, but let's take a few close looks at some scenes shown in these latest trailers.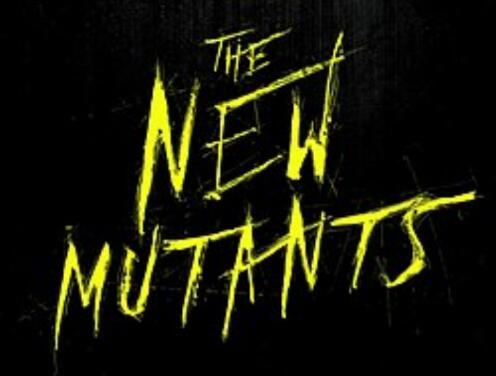 First off, we have a nurse type character doing a voice over for the majority of these trailers. This nurse character is known as Cecelia Reyes. Cecelia Reyes was part of the X-Men, and is a mutant in her own right. Raised in the Bronx, she is a Puerto Rican medical doctor specializing in trauma.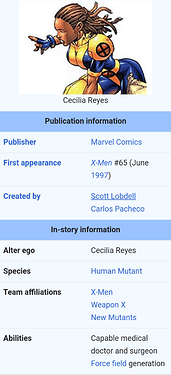 She has the mutant ability to project a force field around her body. Unlike most X-Men, she has no interest in superheroics, and desires only to live an ordinary life, having been forced into the team by circumstance. Cecelia Reyes makes her 1st appearance in X-Men #65 (1997).
Next we have an outside shot of the facility where the New Mutants seem to be being held. On the top of the exterior door to this facility, we can see the name 'Milbury Hospital'. The name Milbury has significant and interesting ties to a classic X-Men big bad, Mr. Sinister, aka Nathaniel Essex. Sinister has a few aliases, and one of those aliases is Nathan Milbury. Milbury Hospital / Nathan Milbury. See the connection?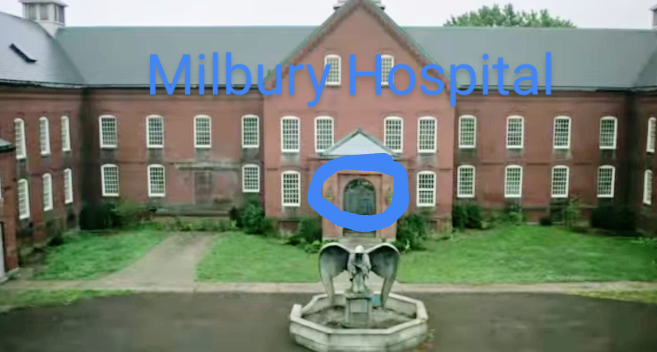 And lastly, the trailer seems to focus around Dani, and Demon Bear looks to be the antagonist, or a tool of the antagonist.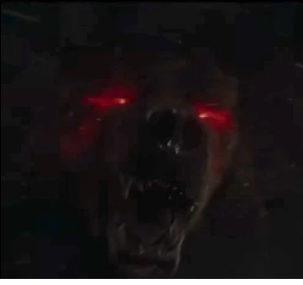 Dani can be seen throughout the trailer wearing, what's looks to be, a necklace with a wooden bear pendant.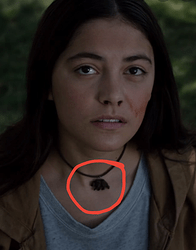 Not much spec here that hasn't already been discussed, but just a few little odes to the source material. Long live Comic Books.