Here's the spotlight books (and some trade/hardcovers/omnibuses) coming out of October Previews for the smaller publishers like Darkhorse, IDW and Image.
Dark Horse
Daisy #1 solicitation has me intrigued for this story and the art within.
A desperate mother's five-year search for her missing son leads her to the small town of Brimount and to the mysterious Phillips family. Daisy Phillips, like many teenagers, has a hard time fitting in, but not for the usual reasons. Daisy stands eight-and-a-half feet tall and is still growing, but her troubles with ill health, daily ridicule, and custom-made clothing are only the tip of the iceberg. Daisy may well be descended from a race of cannibalistic giants spawned from the outcasts of Heaven! Colin Lorimer is one of graphic fiction's emerging unique creative voices, and Daisy is a tale unlike any other, a singular vision both horrific and beautiful.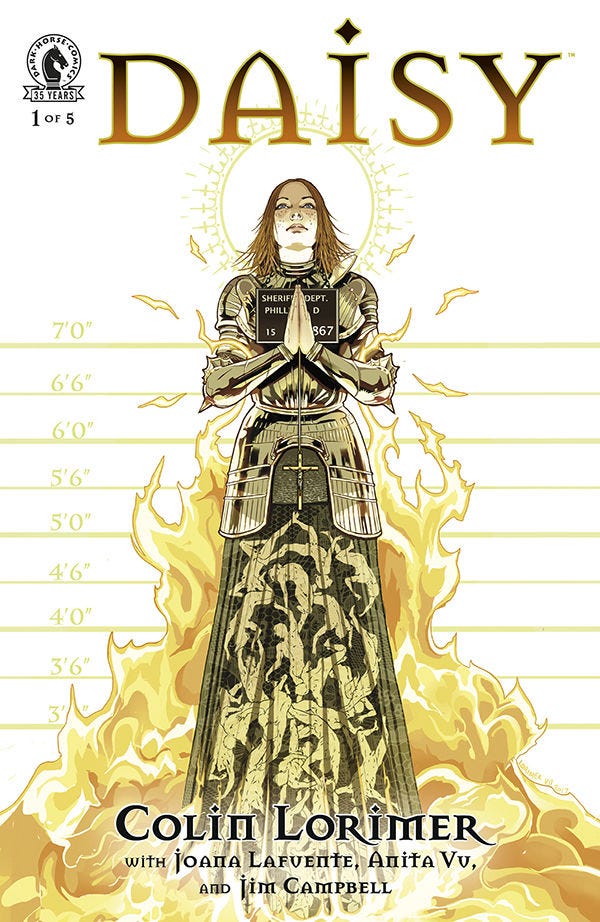 Black Solstice one-shot is a one-shot but I'm in to check it out.
On the night of winter solstice in 2020, the world was caught by surprise as every black person suddenly gained a set of superpowers, they did not have the day before. As winter solstice 2021 approaches everyone anxiously awaits whether their superpowers will come back. Meanwhile, a group of siblings have conceived the ultimate plan to use their powers-which they're sure will come back-for the greater good even as everyone else tries to stop them. The comic debut of critically-acclaimed writers Martin Desmond Roe and Travon Free, the minds behind Two Distant Strangers.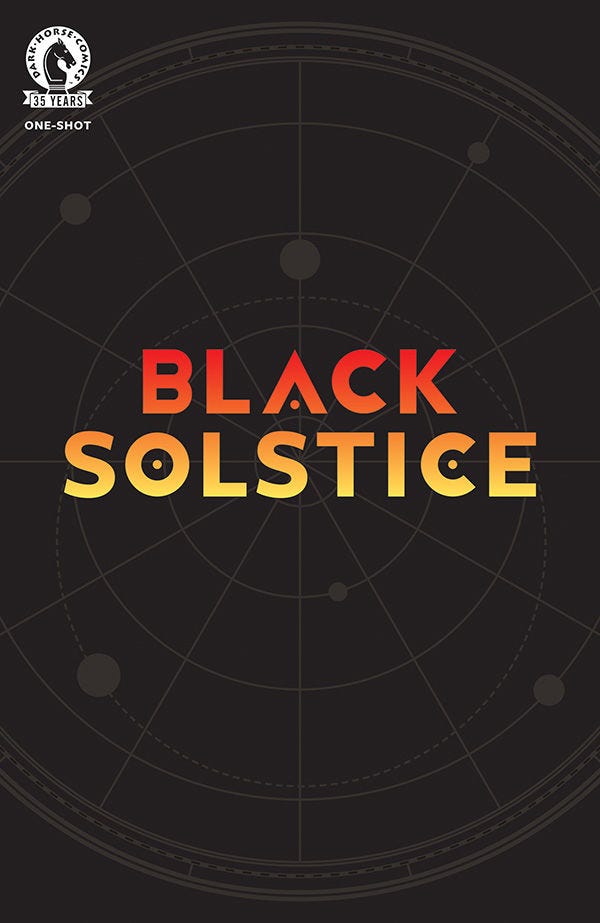 The Icon #1 sounds great. Sort of gives off the same vibes as The Black Hood which was a great read, different twist though. But I highly recommend it if you haven't read it already.
The Icon #1 (Jordi Armengol Variant Cover)
Twenty-five years ago, a genuine masked hero came out of nowhere to declare war on crime. All of America celebrated the exploits of the black-clad vigilante as he took down one lawbreaker after another . . . and then he disappeared. But when down-on-his-luck investigator Jake Stevens is hired to find the long-missing dark avenger, his inquiries threaten to expose the myth behind the mask. Written by Mike Richardson-creator of The Mask, producer of the Hellboy film franchise, and writer of the 47 Ronin graphic novel-and illustrated with gritty realism by Jordi Armengol.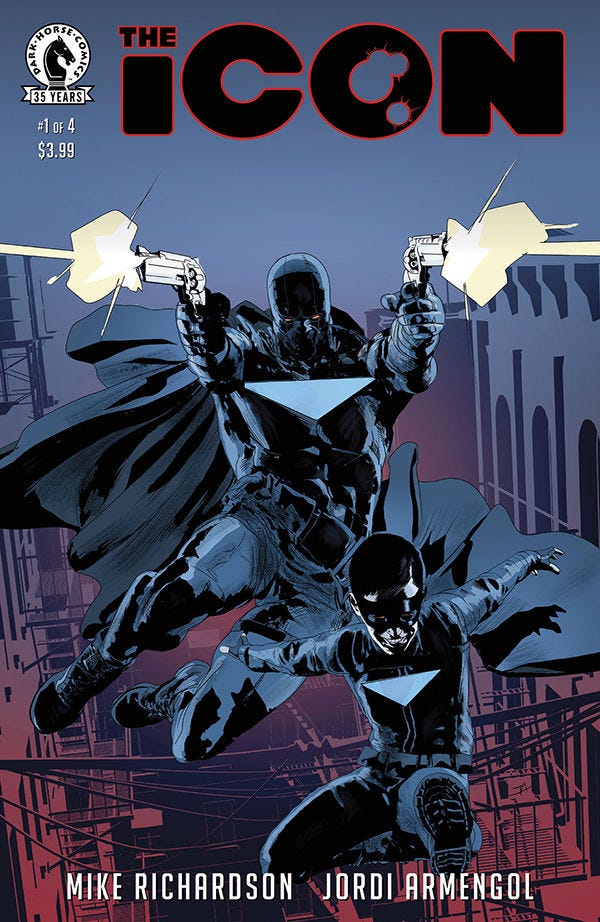 IDW Books
I've been loving all these Godzilla Vs books, so Godzilla Rivals vs King Ghidorah Oneshot #1 is on my radar for sure.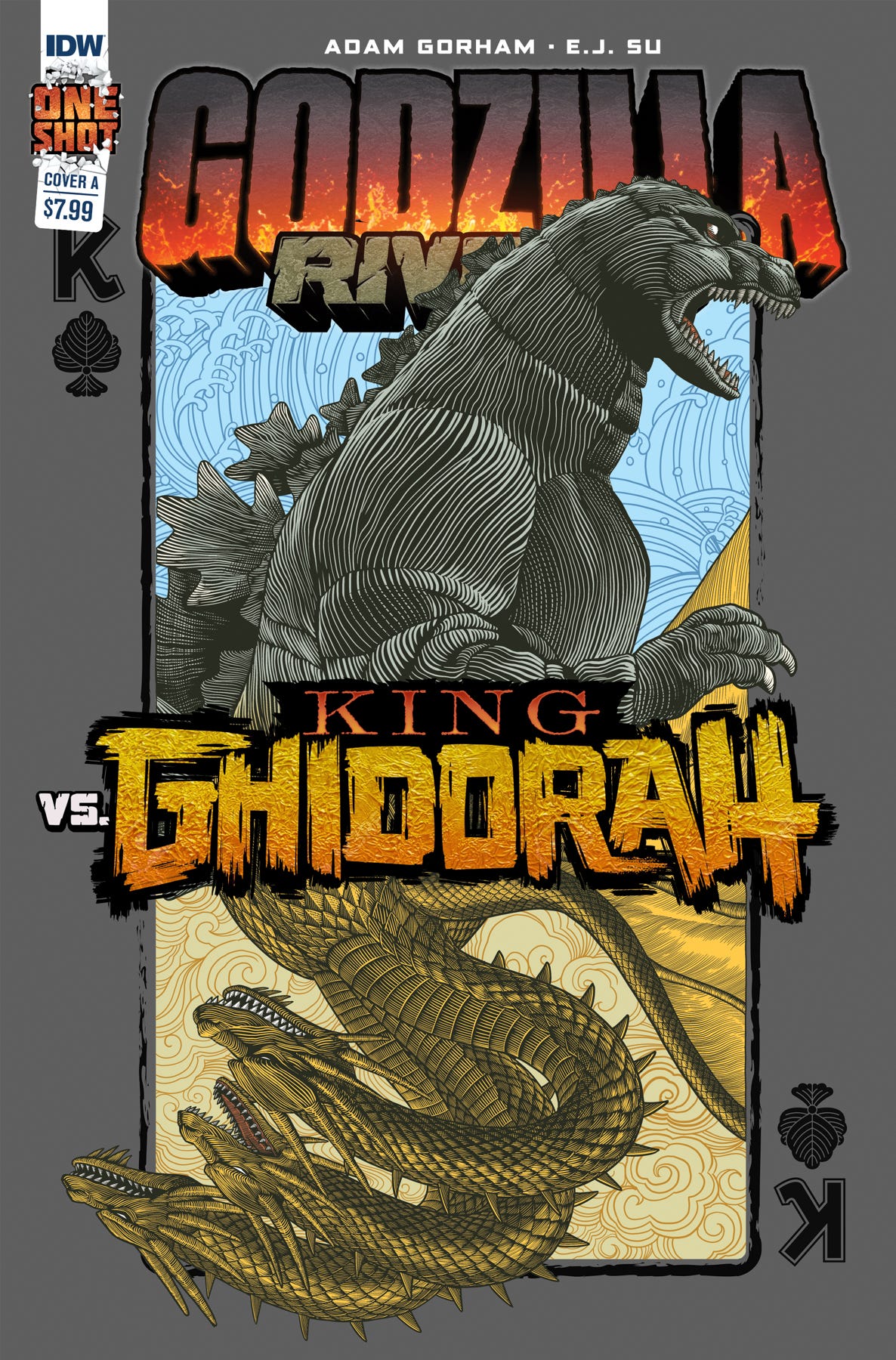 I love this cover. Classic Vader with a team of troopers behind him with the Emperor and Tarkin in the background for Star Wars Adventures #13 (Cover B - Darmini). This has to be the first ever cover with this many *troopers and others on right? Let's make this a "key" book for that reason…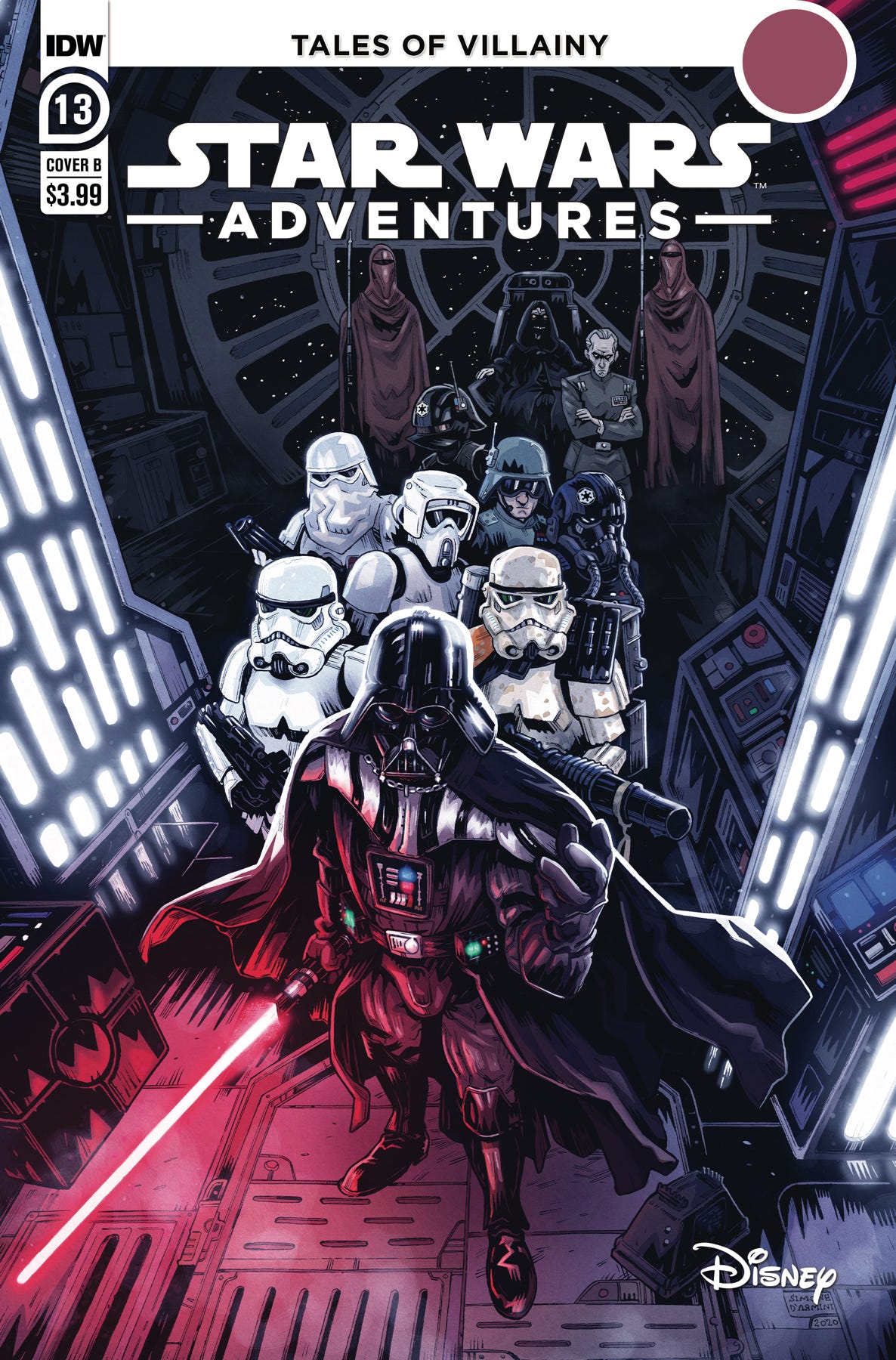 Star Wars High Republic Adv Annual 2021 #1 is on my hit lists of must pick ups. Higher cover price, shops might not go too heavy as annuals aren't as sought after initially until well after if there's a first or prominent story.
Star Wars High Republic Adv Annual 2021 #1 (Cover B - Loo)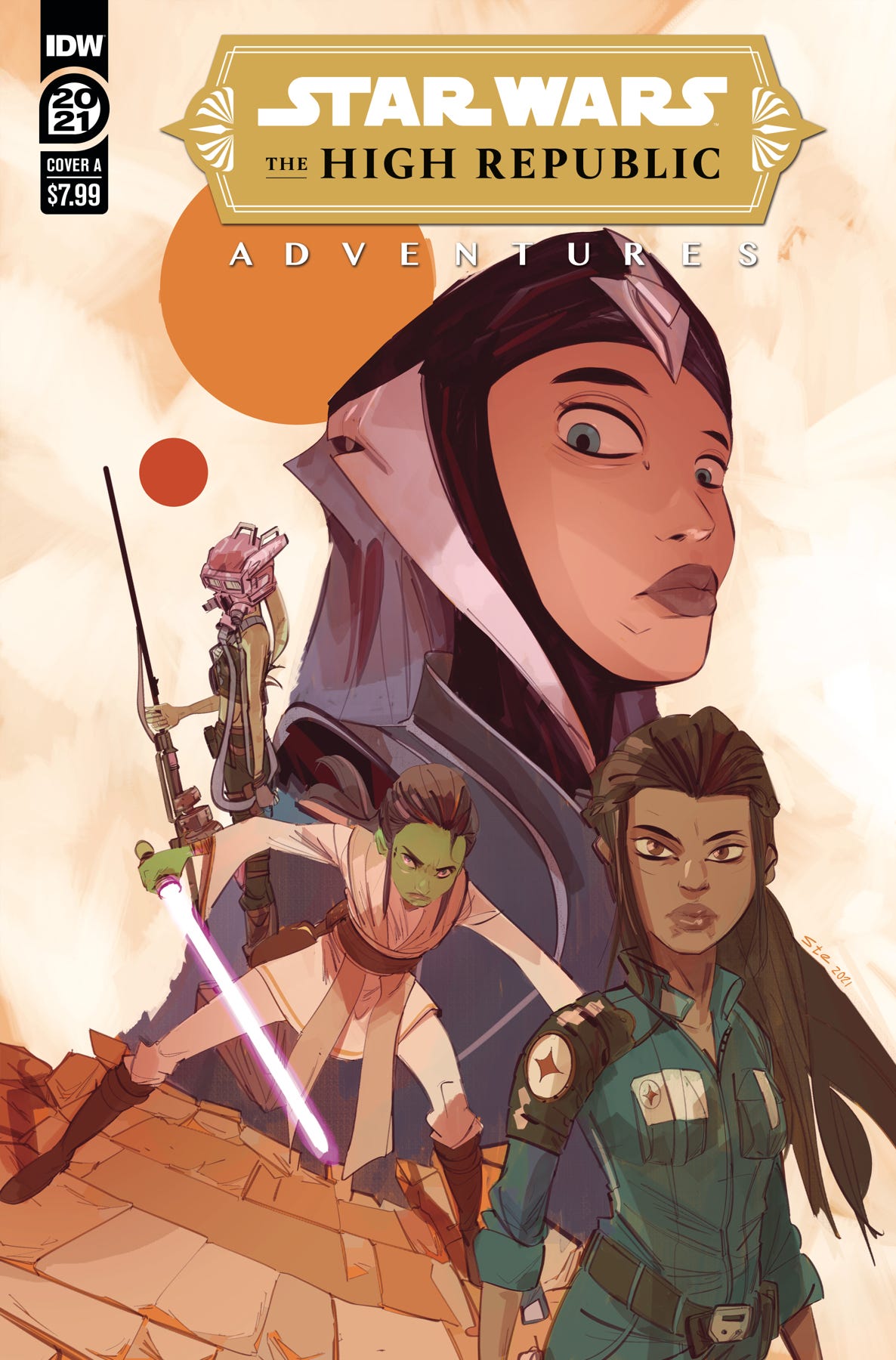 Star Wars High Republic Adventures #11 is a must as well. I feel like I shouldn't have to explain in why but I can if people think it helps.
Image Comics
Mark Millar has a new book coming out, King of Spies #1 (of 4). Every so often these end up being entertaining reads but judging from past history on spec, not so much as we all know Millar writes only to hopefully get the property out there in some form before his actual goal, turn into a show or movie.
King of Spies #1 (of 4) (Cover B - Scalera B&W)
King of Spies #1 (of 4) (Cover C - Chiarello)
King of Spies #1 (of 4) (Cover D - Yildirim)
King of Spies #1 (of 4) (Cover E - Blank Cover)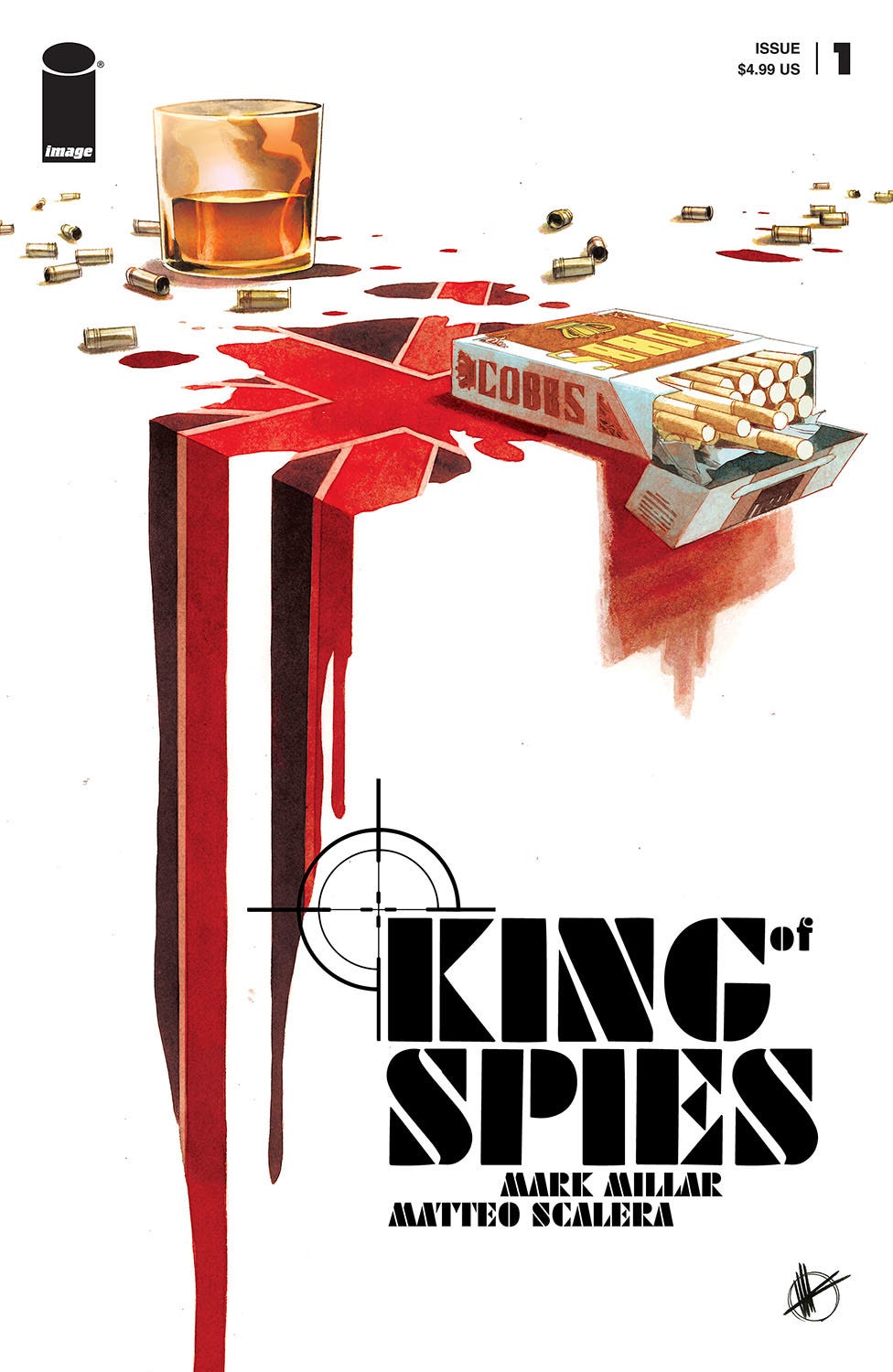 Chip Z's new Newburn continues with Newburn #2.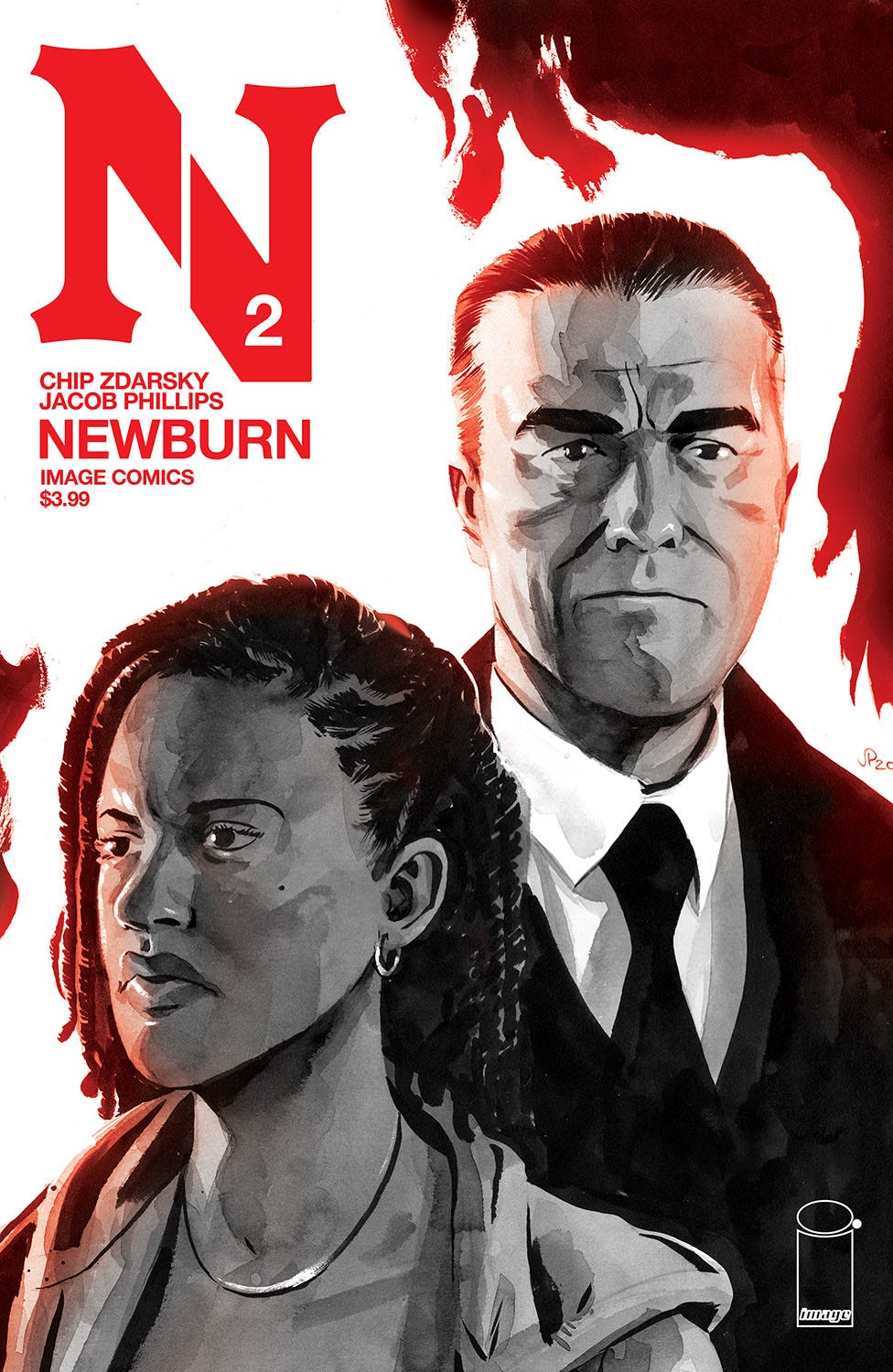 I like Nocterra. So count me in on this one-shot Nocterra Blacktop Bill Special #1.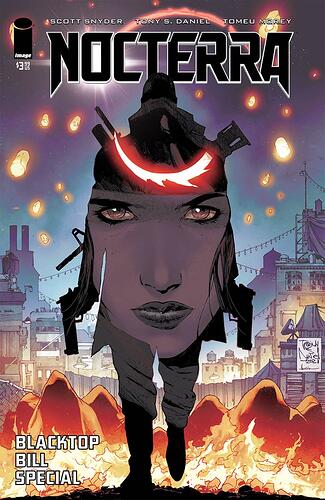 Stray Dogs ended up becoming a hit on the secondary market and it was a great read. So of course this new mini is on my radar of pickups, Stray Dogs Dog Days #1 (of 2).
Stray Dogs Dog Days #1 (of 2) (Cover B - Horror Movie Variant)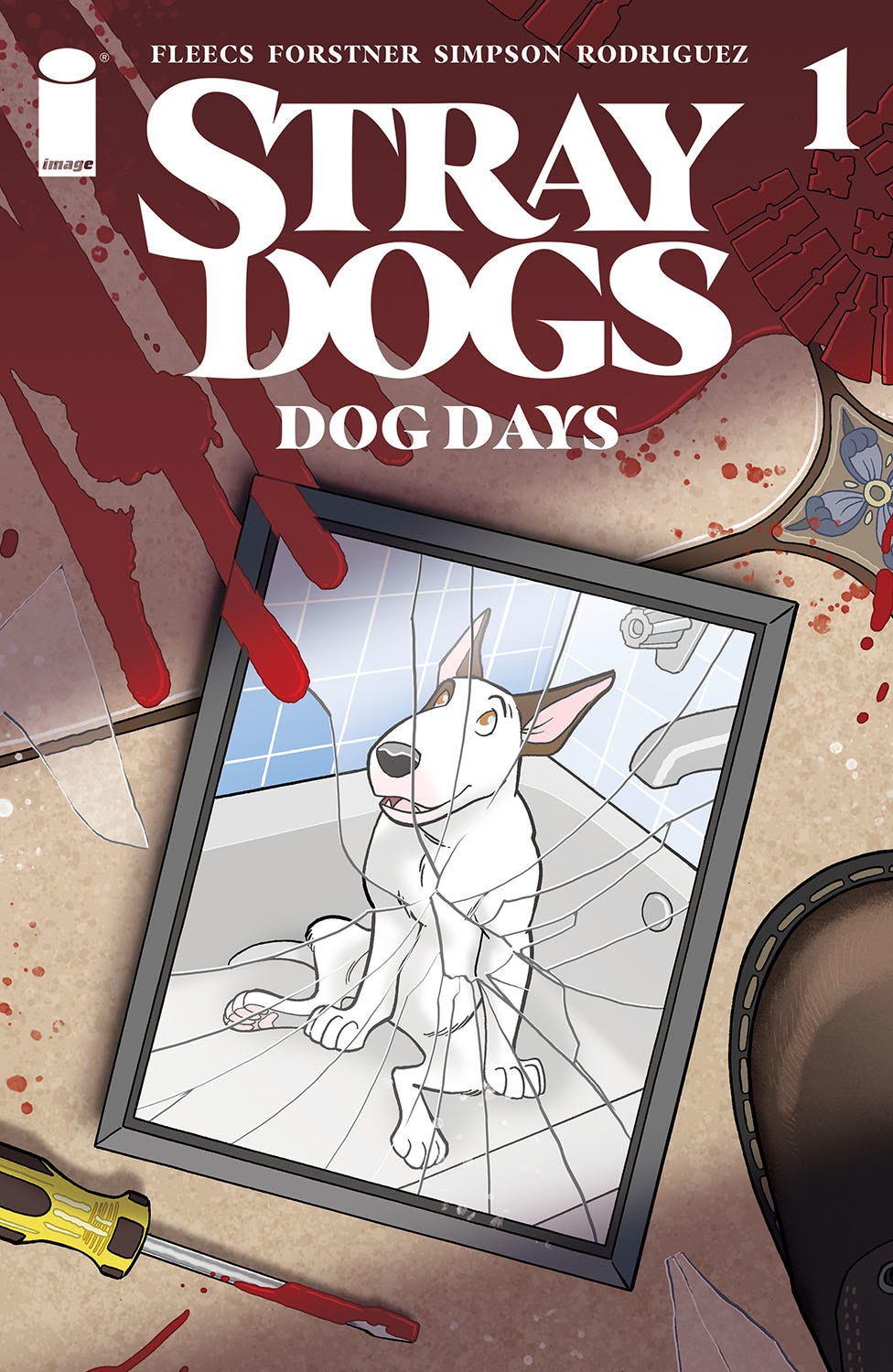 And while we're on the topic of good reads, Skottie Young's new title is one of those. Me You Love in the Dark #5 (of 5) ends the story and here's to hoping it ends well.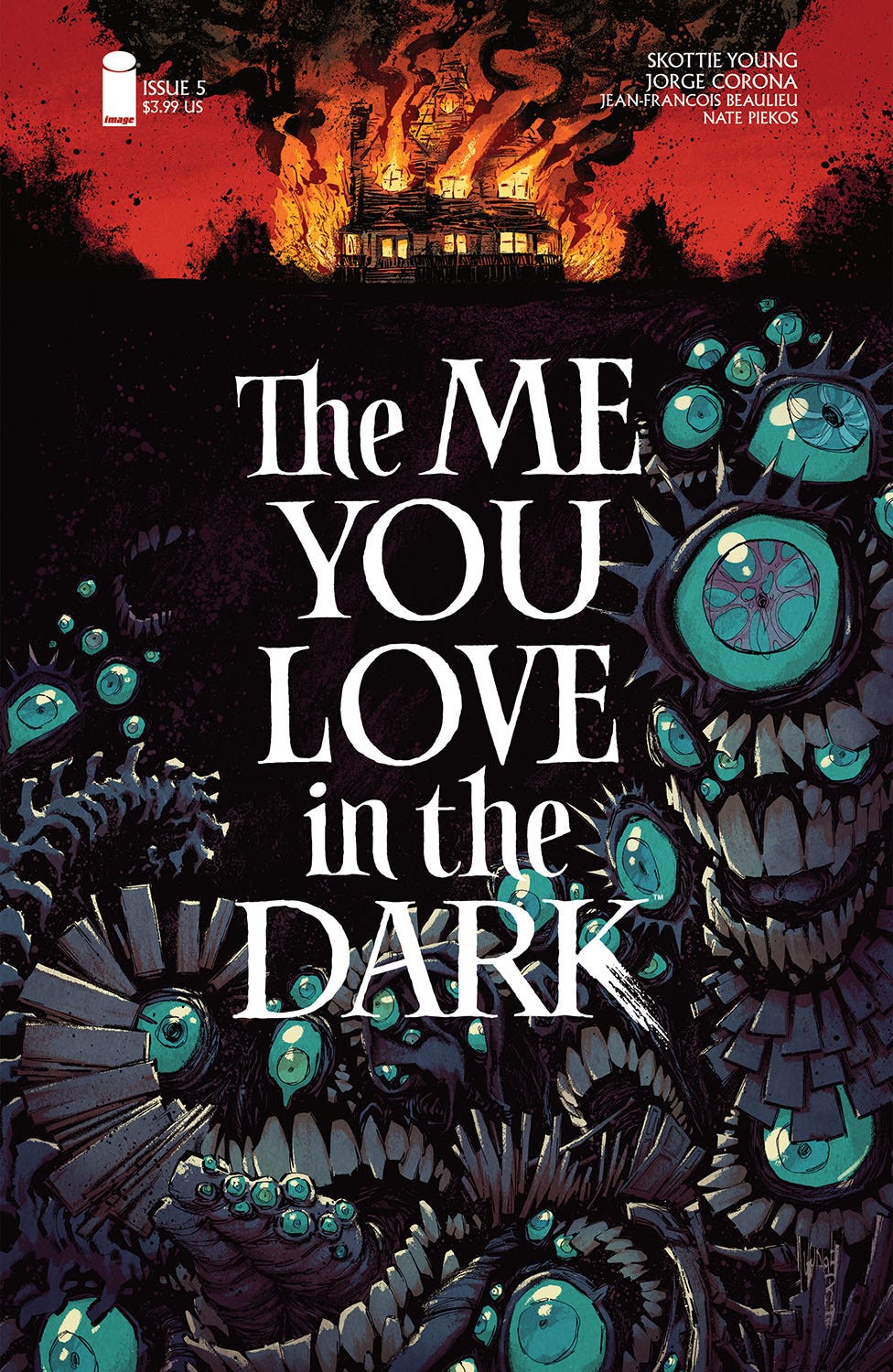 Read the first one, liked it. So I'm looking forward for the new series from Rosenberg and Boss. Whats the Furthest Place From Here #2 is in previews for October. There's also another vinyl exclusive as well just like the first issue.
Whats the Furthest Place From Here #2 (Cover B - Shalvey)
Whats the Furthest Place From Here #2 Deluxe Ed 7 Inch Record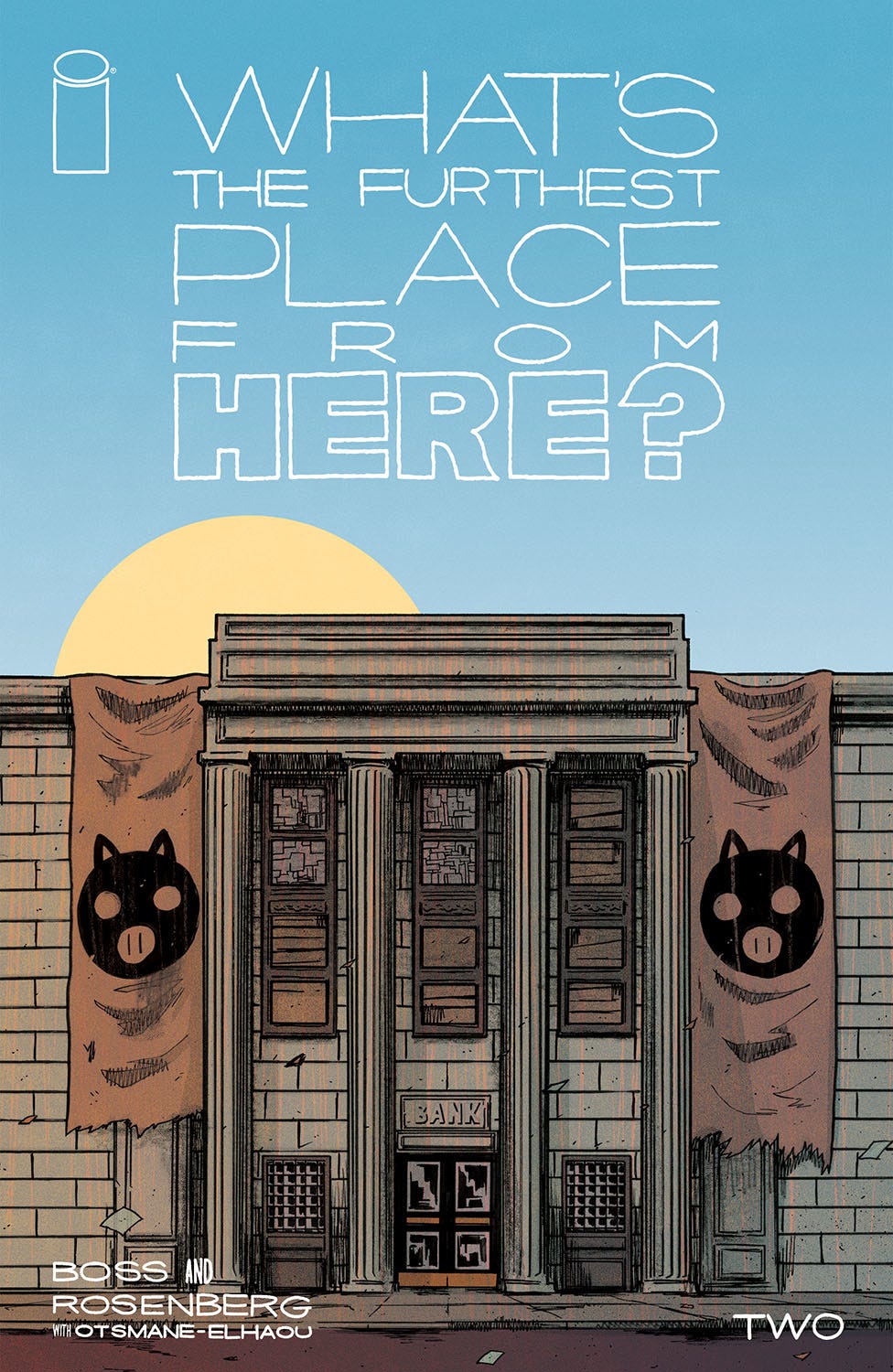 Another well recieved read is Thirst for Vengeance. So I'm in for Righteous Thirst for Vengeance #3 unless it really starts to disappoint me before this issue arrives. But I doubt issue #2 is gonna be a total letdown after the first issue.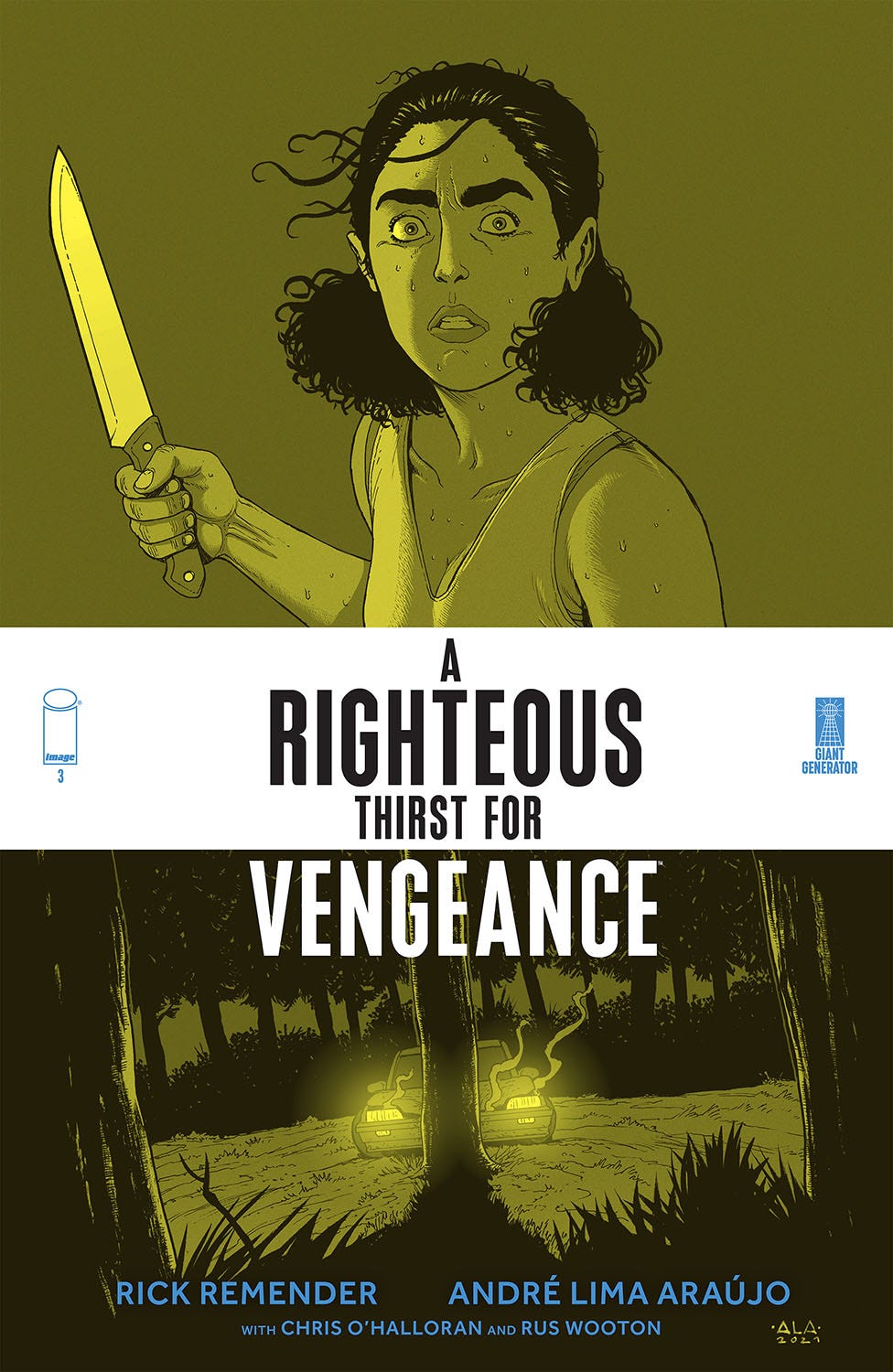 Primordial #4 (of 6) is another title I"m in it to read it. Don't care if it ever heats up or makes me money, the value is the story in this one for me.
Primordial #4 (of 6) (Cover B - Allred)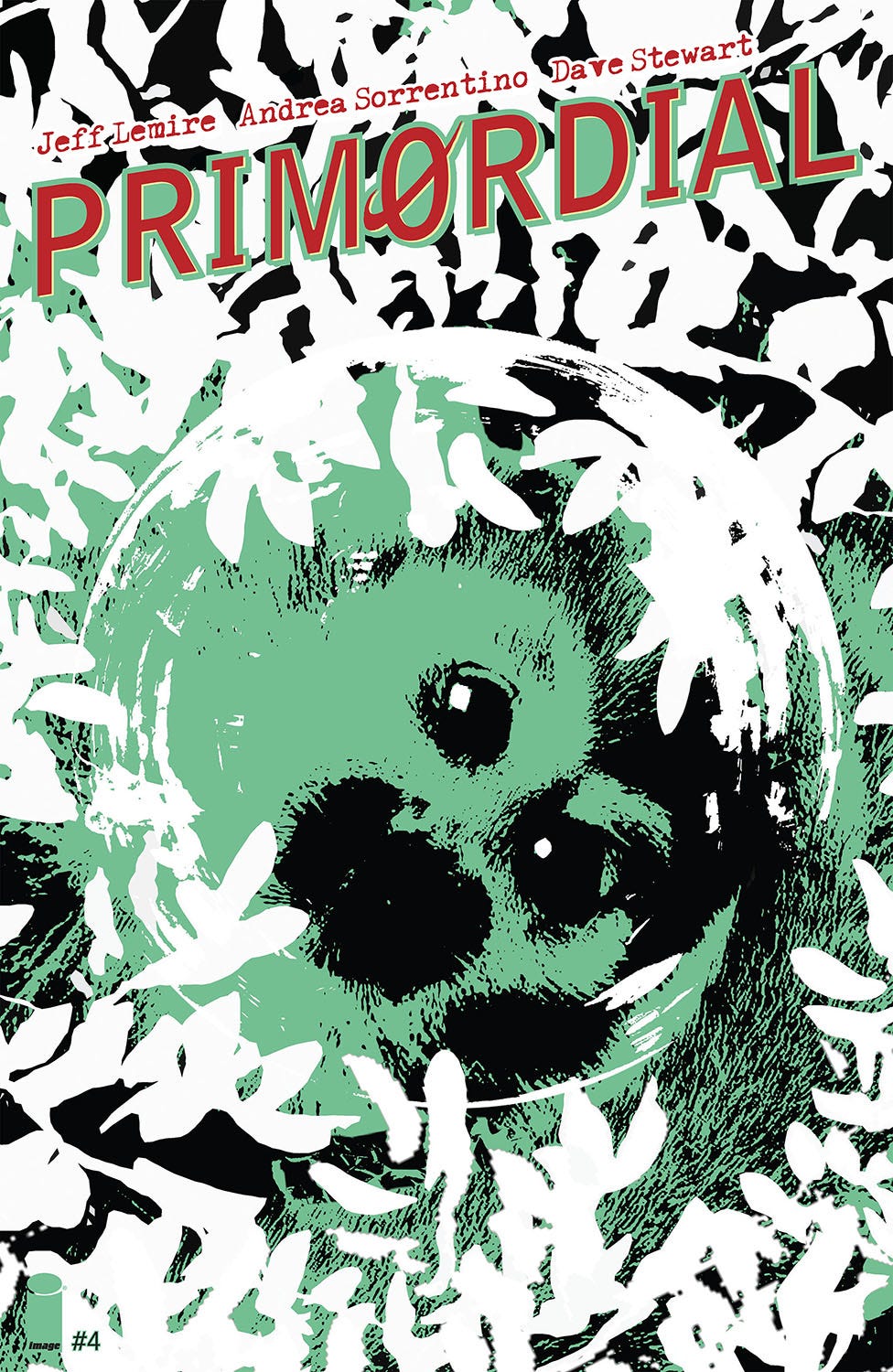 For you Spawn fans, Scorched #1 brings the new world of Spawn written by Sean Lewis.
Scorched #1 (Cover B - Booth)
Scorched #1 (Cover C - Capullo)
Scorched #1 (Cover D - McFarlane)
Scorched #1 (Cover E - Aguillo)
Scorched #1 (Cover F - Silvestri)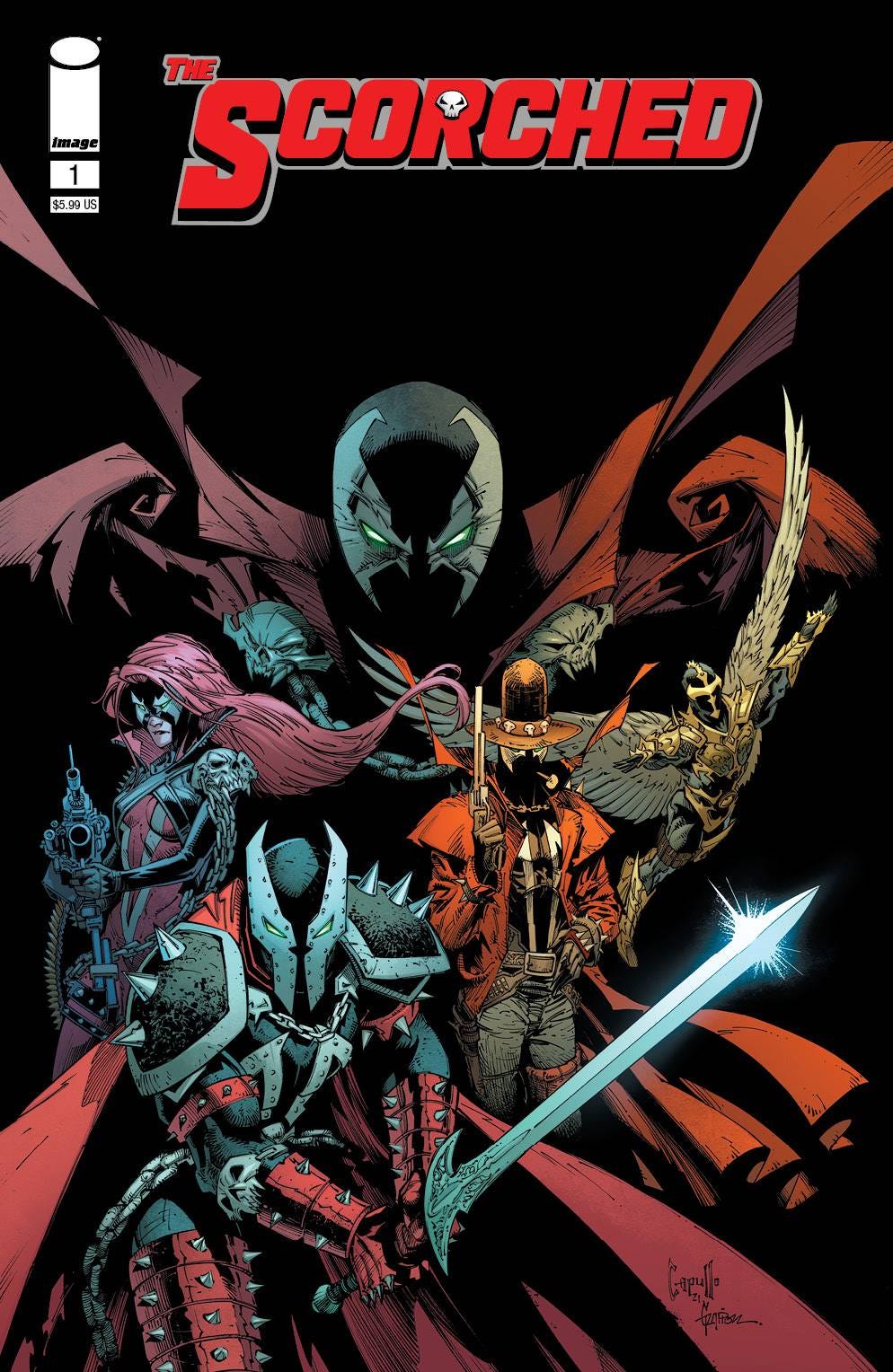 Barends art is superb, but this one does give me Mortal Kombat vibes… "Get over here…"
Spawn #325 (Cover A - Barends)