FOC is the last chance to put in your orders with your comic shops and likely get at a discount for pre-ordering.
It's a bigger FOC week so hold tight…
Made in Korea #1 gets a second printing. Great new title which I highly recommend to fans of Alex + Ada.
You can still find the first prints available. I didn't find the cover art if new yet but if it's like most Image second printings, normally it's the same cover with "Second Printing" near the logo or slightly different color shade added.
Made in Korea #2 (of 6) is also on FOC this Monday.
Here's the first printing cover: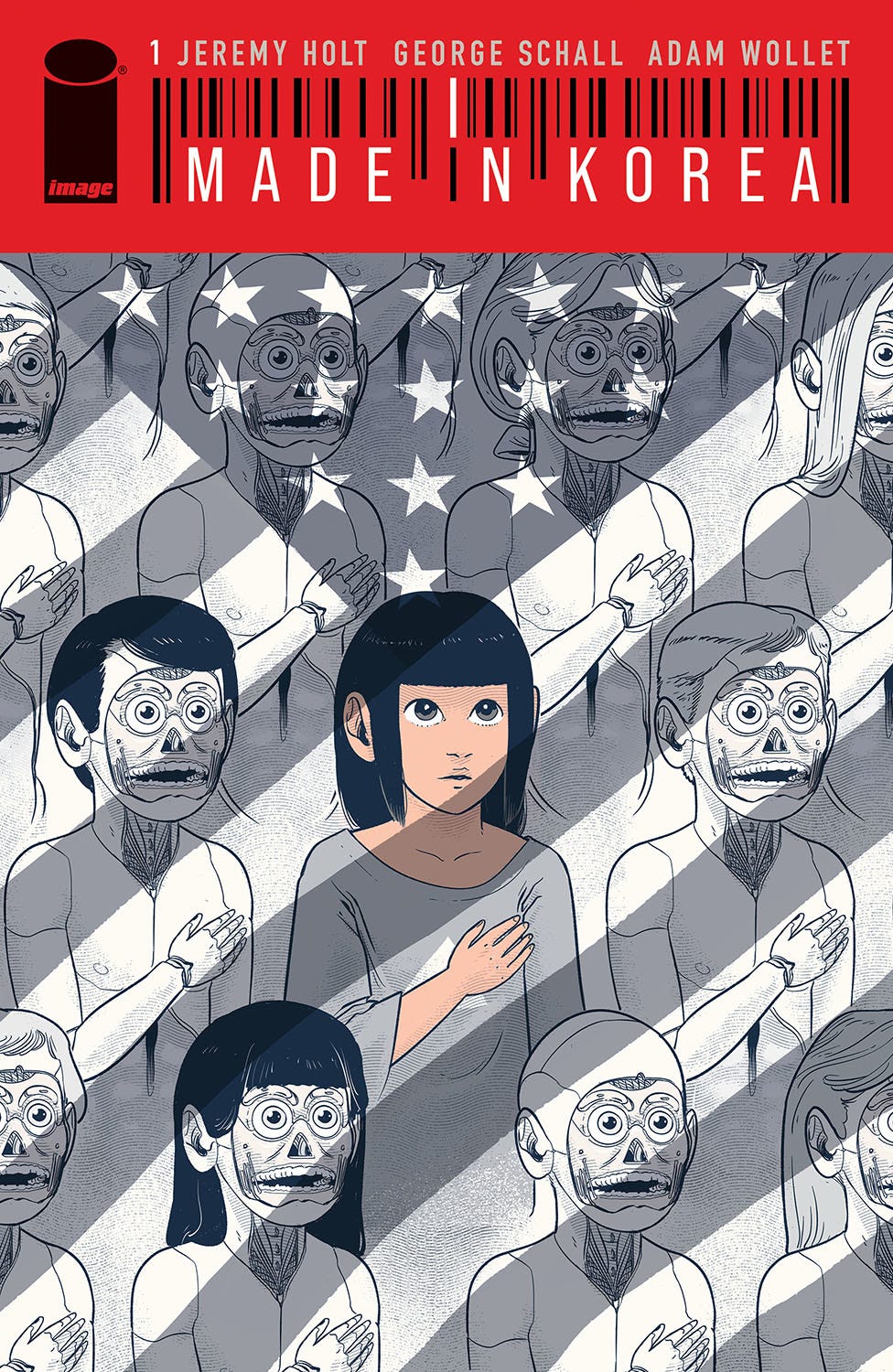 Crossover #7 is on FOC and it's got a new story arc starting in this issue with Chip Zdarsky on writing duties and he's missing on the cover art. I hope it's good cheesy fun.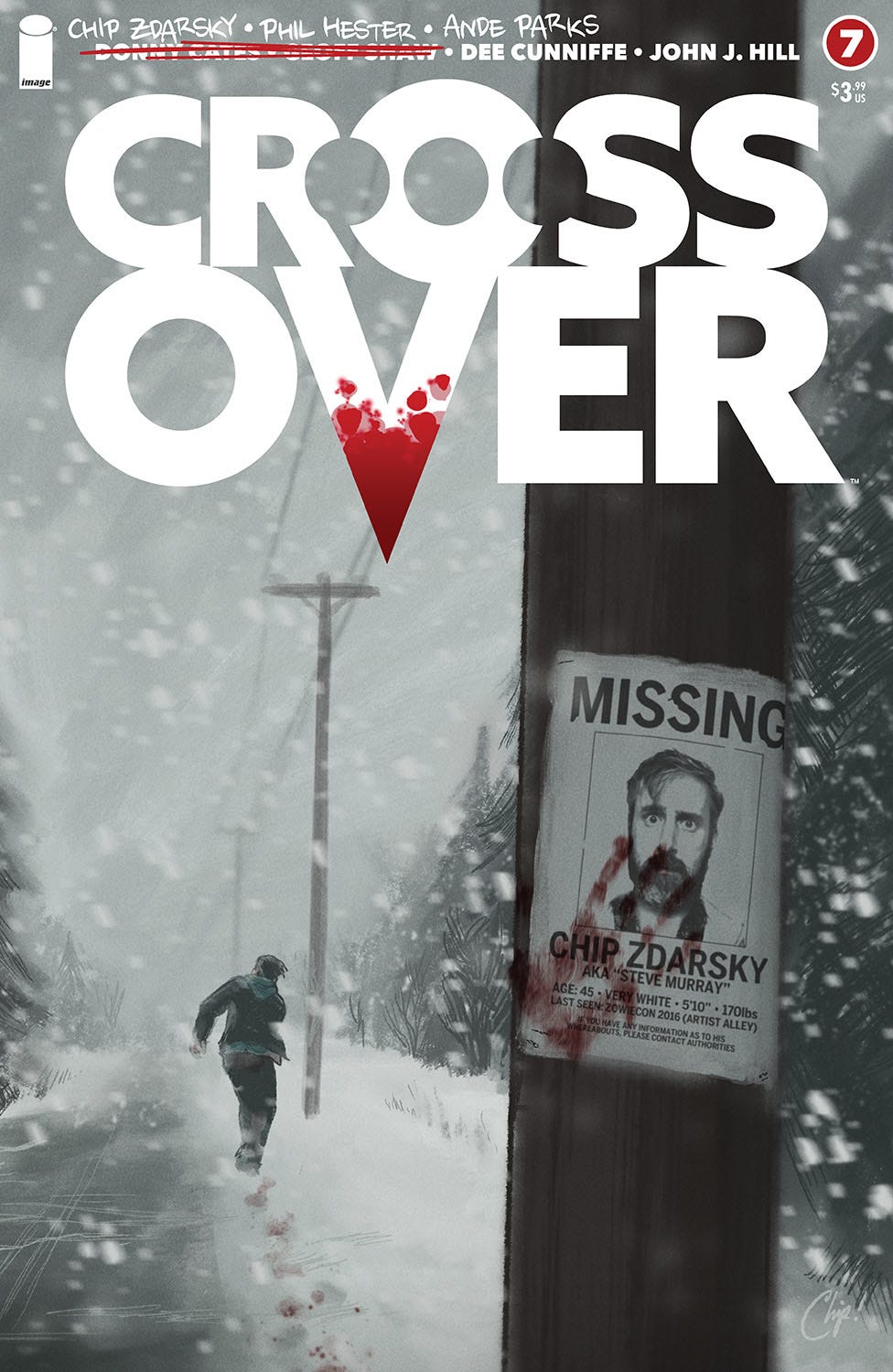 Department of Truth #10 (Cover B - Riccardi) is just an awesome looking cover. Despite not reading this title (I tried the first few issues), I'm still digging this cover art by Riccardi.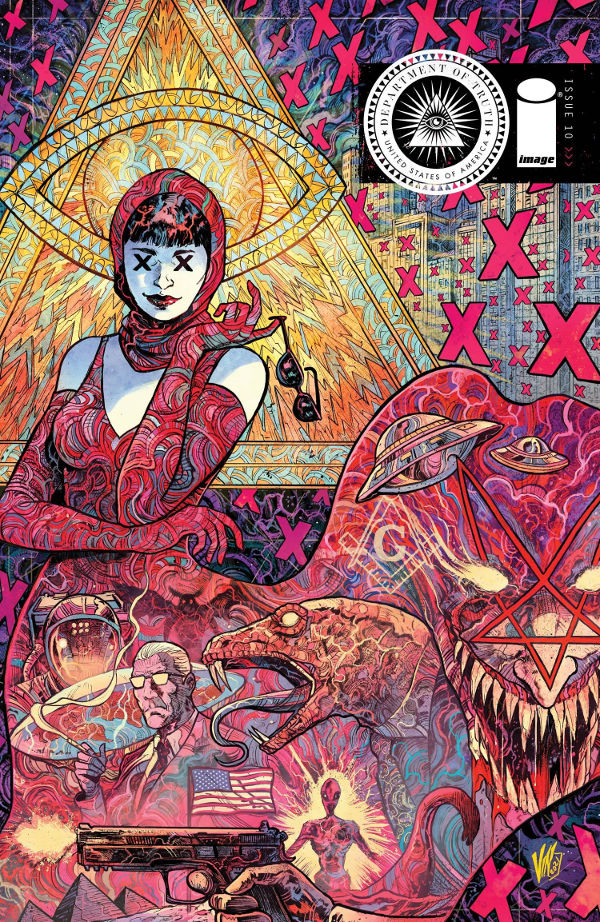 Speaking of great titles and reading entertainment, if you're not reading That Texas Blood, you probably should be.
That Texas Blood #7 starts a new story arc. There's also the That Texas Blood #7 (Cover B - Aspinall) variant cover.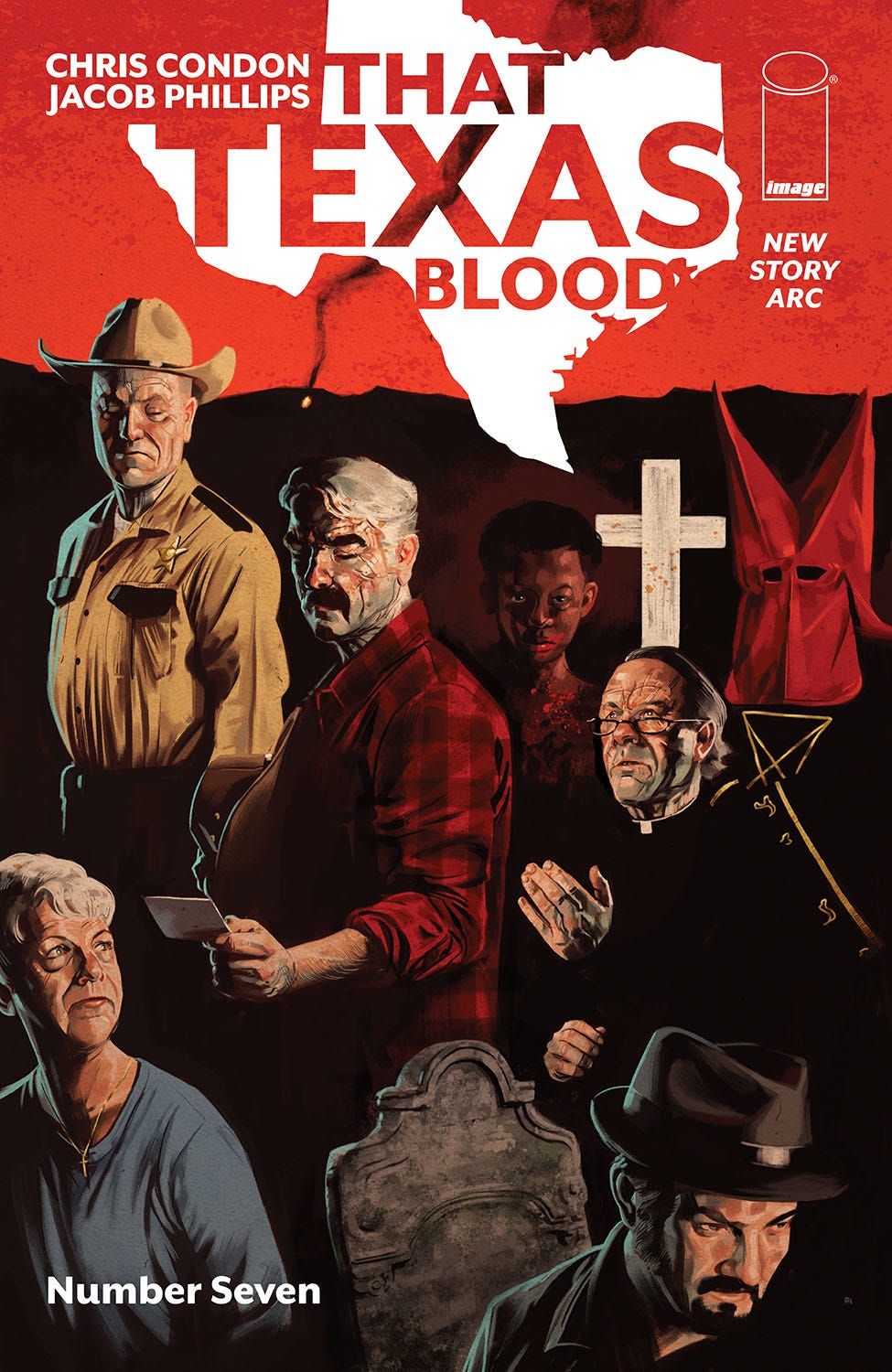 Don't think I've ever had that many Image titles in my FOC picks. That's it, I promise.
Parasomnia #1 is a new Cullen Bunn book that's worthy of checking out. The man is a robot writing machine of pumping out new titles. There is also a pretty cool Variant cover for this one by Albuquerque.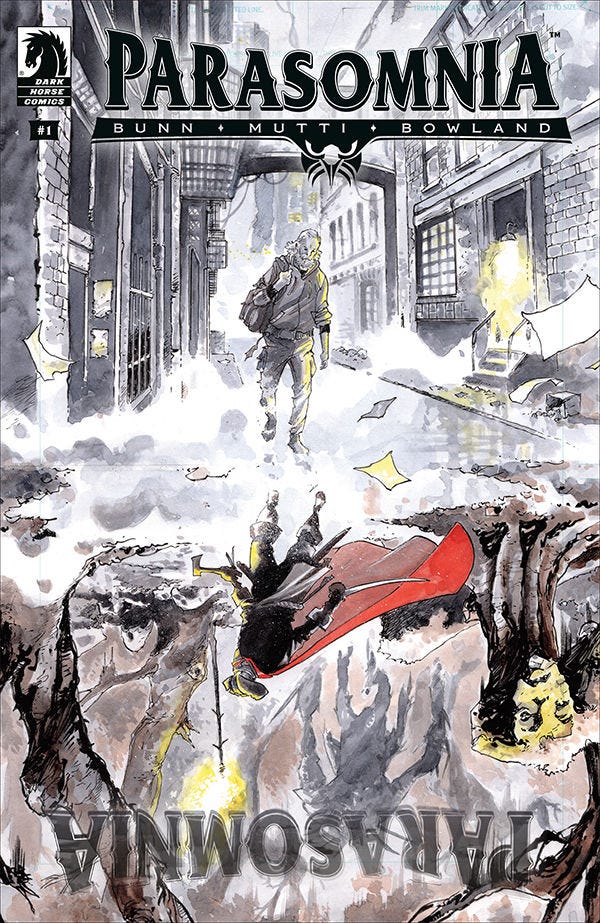 There's a new Sin City hardcover and regular trade available for you Sin City fans.
Frank Miller's Sin City Volume 1: The Hard Goodbye TPB (4th Edition)
Frank Miller's Sin City Volume 1: The Hard Goodbye HC Deluxe Edition
The Deluxe HC comes with a heftier price as it seems to come with a few more items within and content.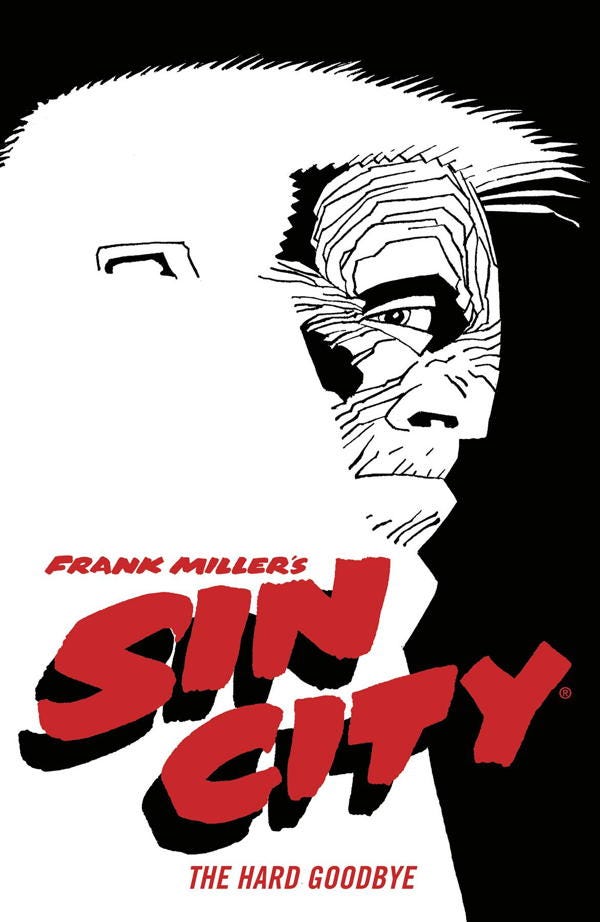 Godzilla Rivals vs Hedorah is a must for any Godzilla fan, as I am one myself.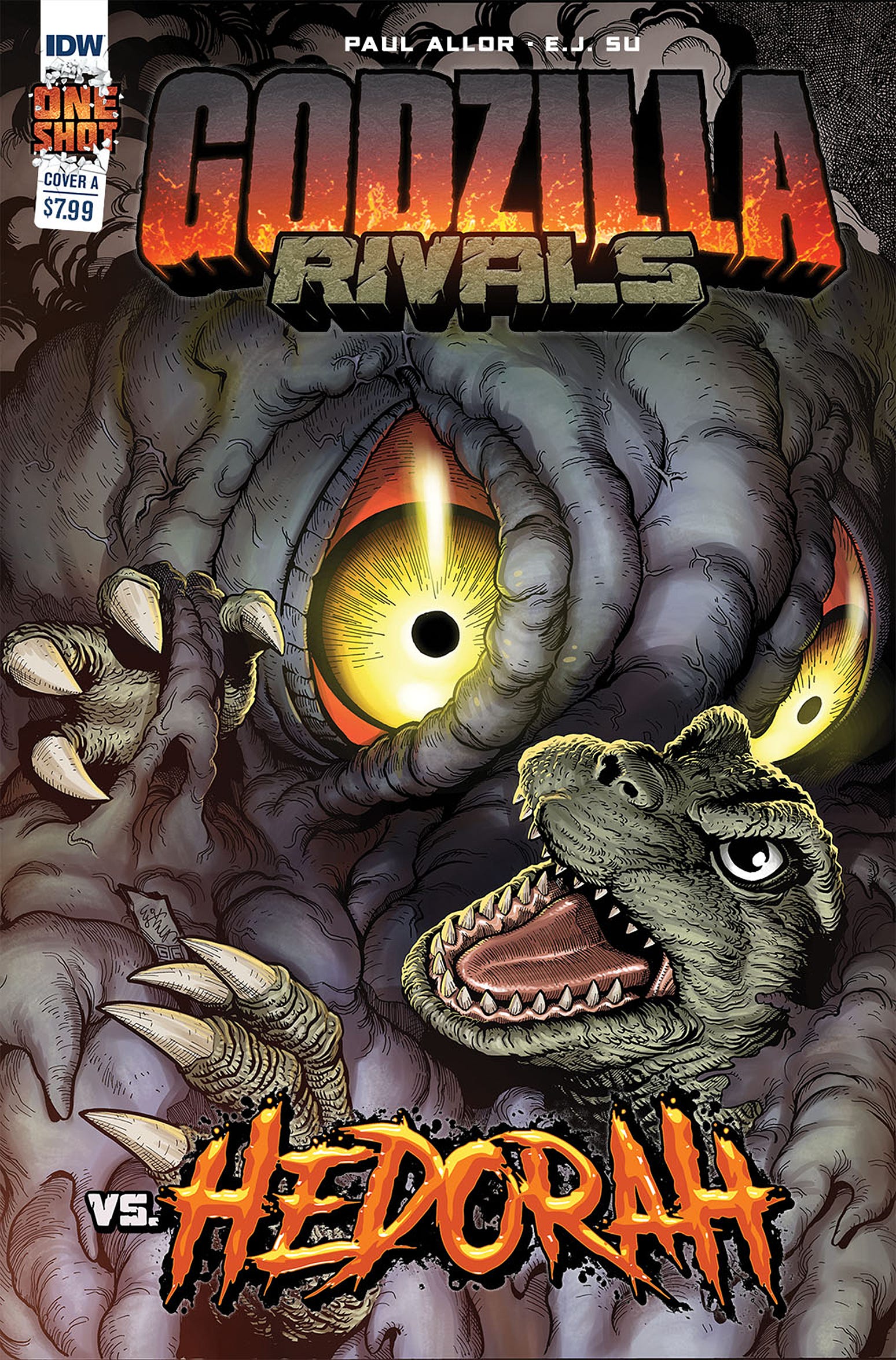 Anything is possible in these High Republic titles, new characters, etc. They are all a must on the pull and pickup list.
Star Wars High Republic #6 and the Star Wars High Republic #6 (Garron Pride Variant) are on FOC this Monday.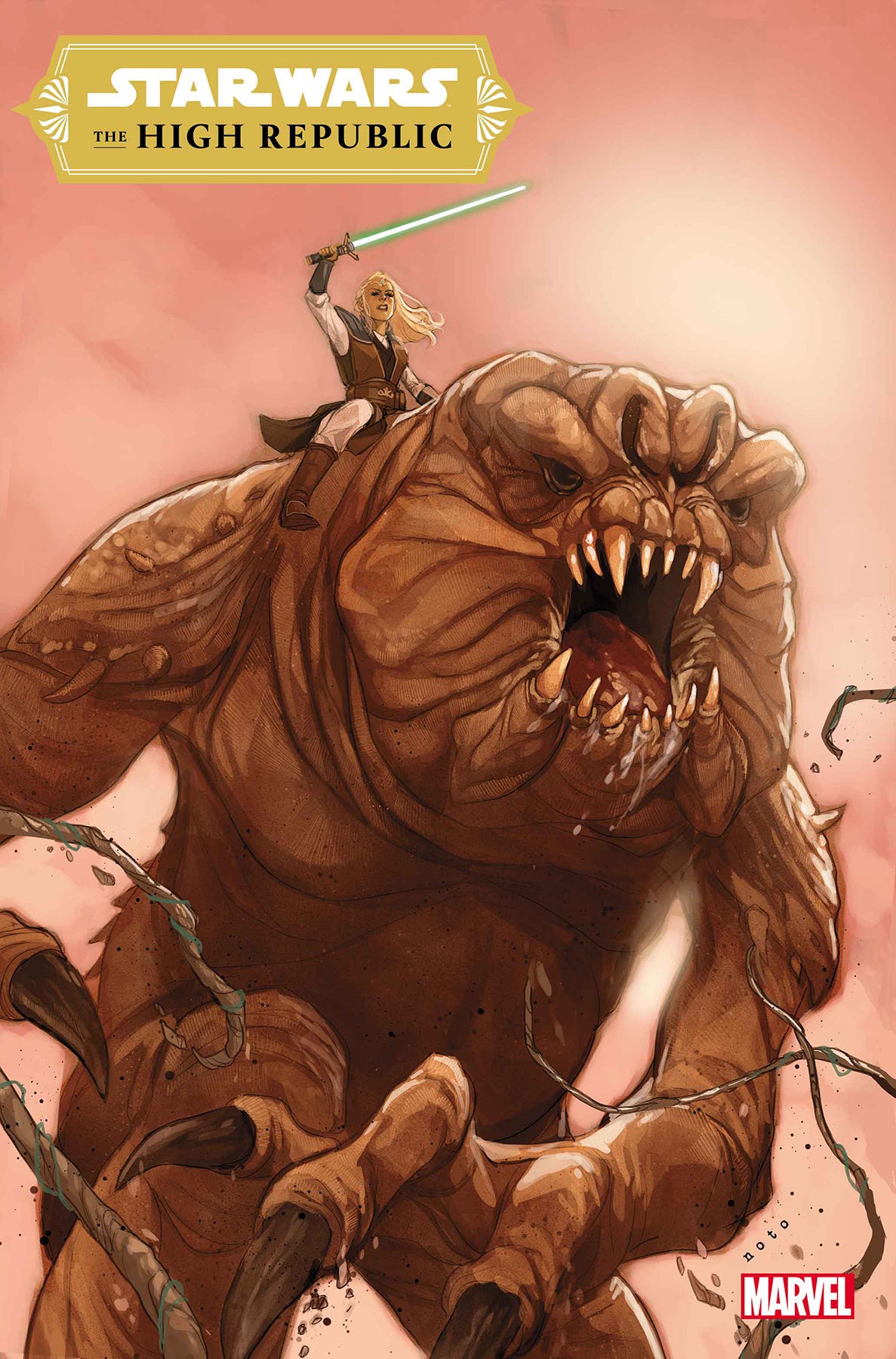 Daredevil #31 is solicited as the issue we cannot miss. Maybe keep a watch on it cause it's likely just marketing hype but every now and then, these actually hold true (only when there's a first appearance or death).
Even if you don't read or onboard with Captain America, this one could hold it's own as I'm sure it's going to hit news media outlets outside of the comic and pop culture news related sites, at least there's a chance of it happening to spark outside interest.
United States Captain America #1 (of 5) (Bazaldua Design Variant)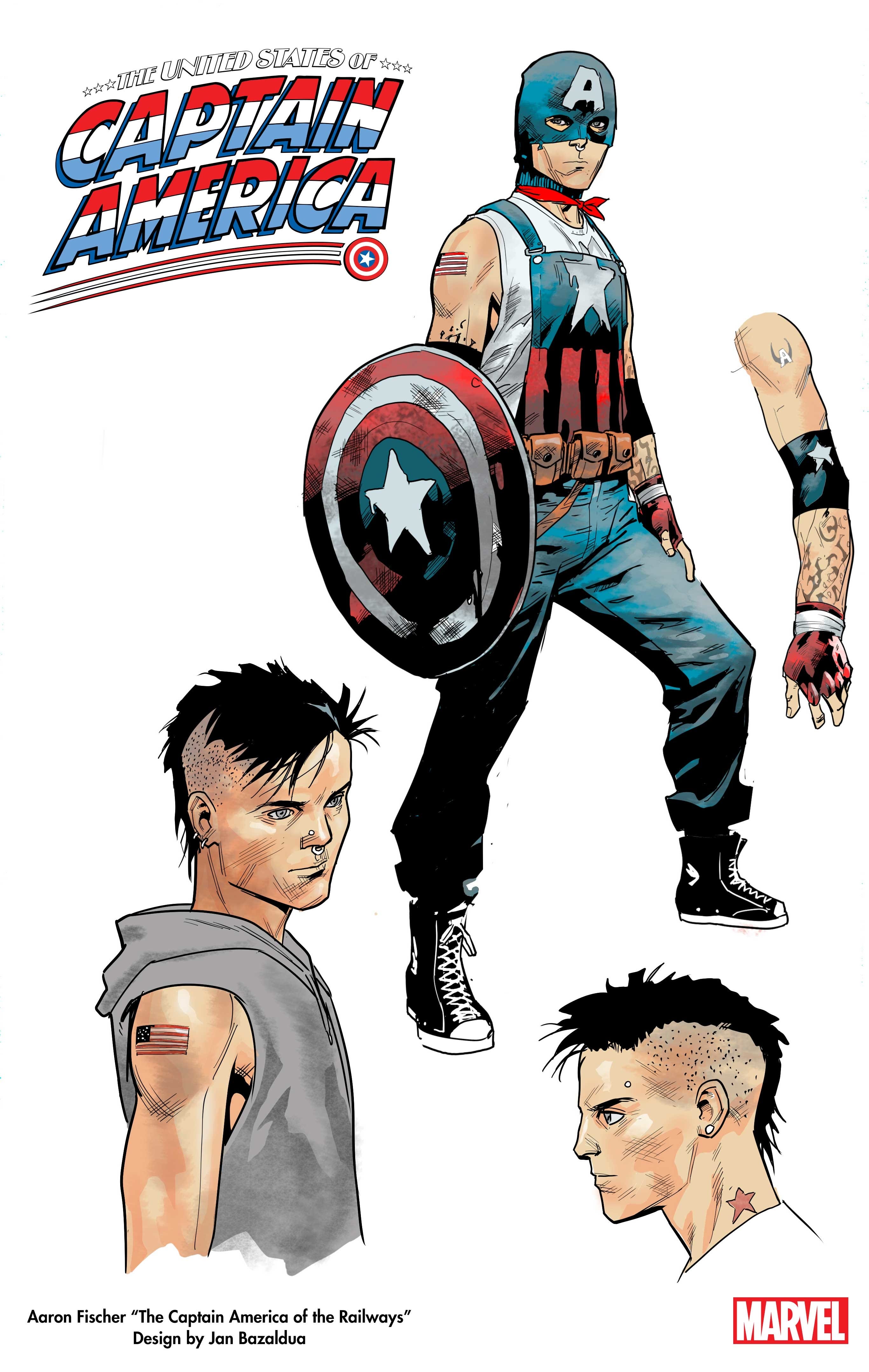 Everyone is reading War of the Bounty Hunters right? Star Wars Doctor Aphra #11 War of the Bounty Hunters continues the tie-in mega Star Wars event that finally puts Boba Fett in the forefront and spotlight. Not just some background bounty hunter we saw in the movies.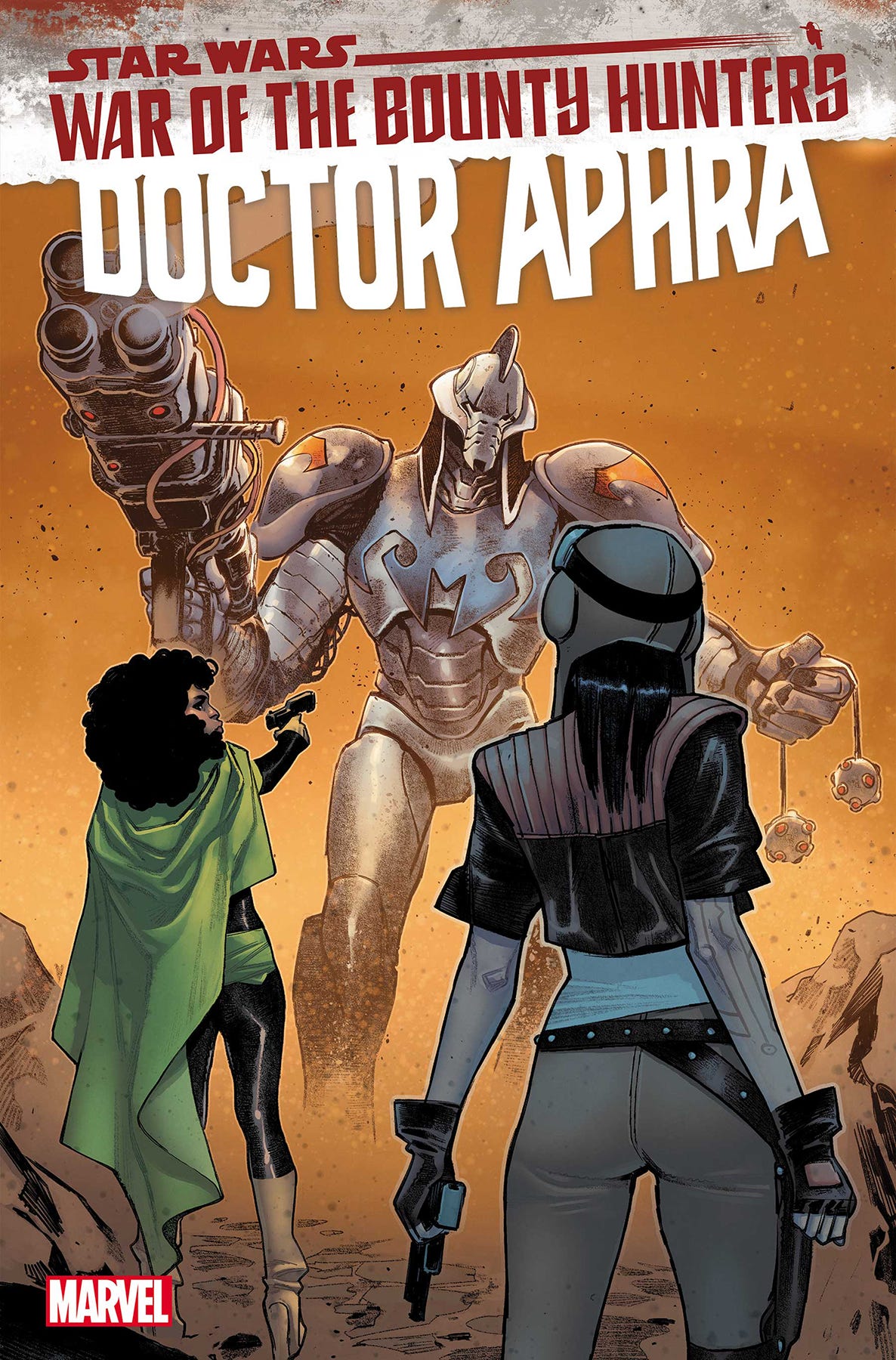 Basilisk #1 gets a second printing with new cover art by Luckert. I think this one was announced before the first one even hit stands. Another one out of the old BOOM! playbook.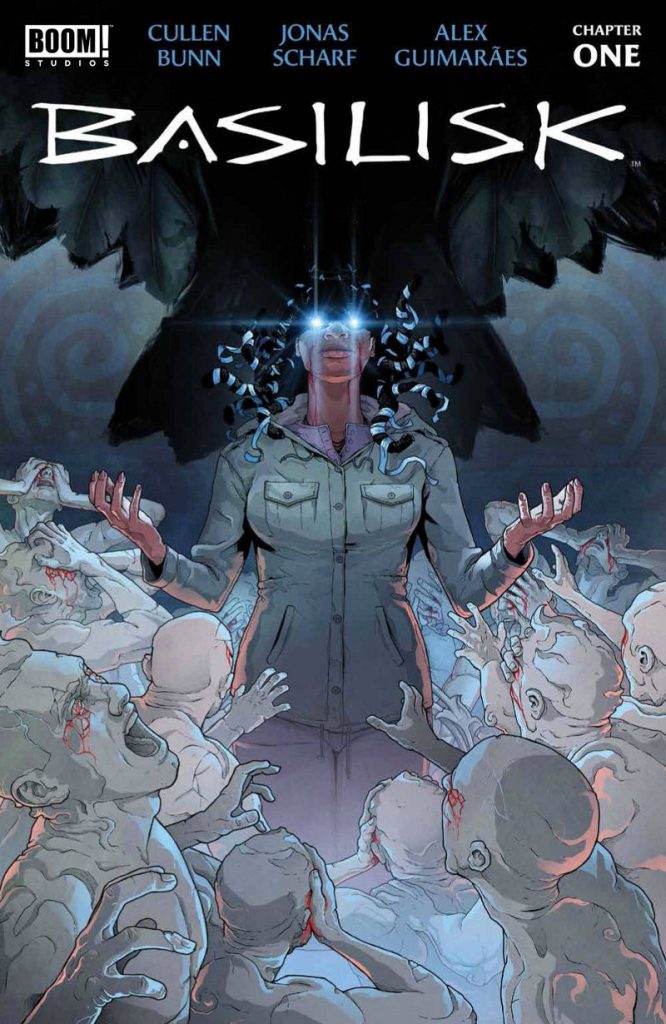 Barbaric #1 (Cover A - Gooden) from Vault Comics looks like a lot of fun. That's if the art is top notch with story but then again, how can you mess up a barbarian killing off witches?
Barbaric #1 (Cover B - Hixson)
Barbaric #1 (Cover C - Daniel)
Barbaric #1 (Cover D - Polybag Variant)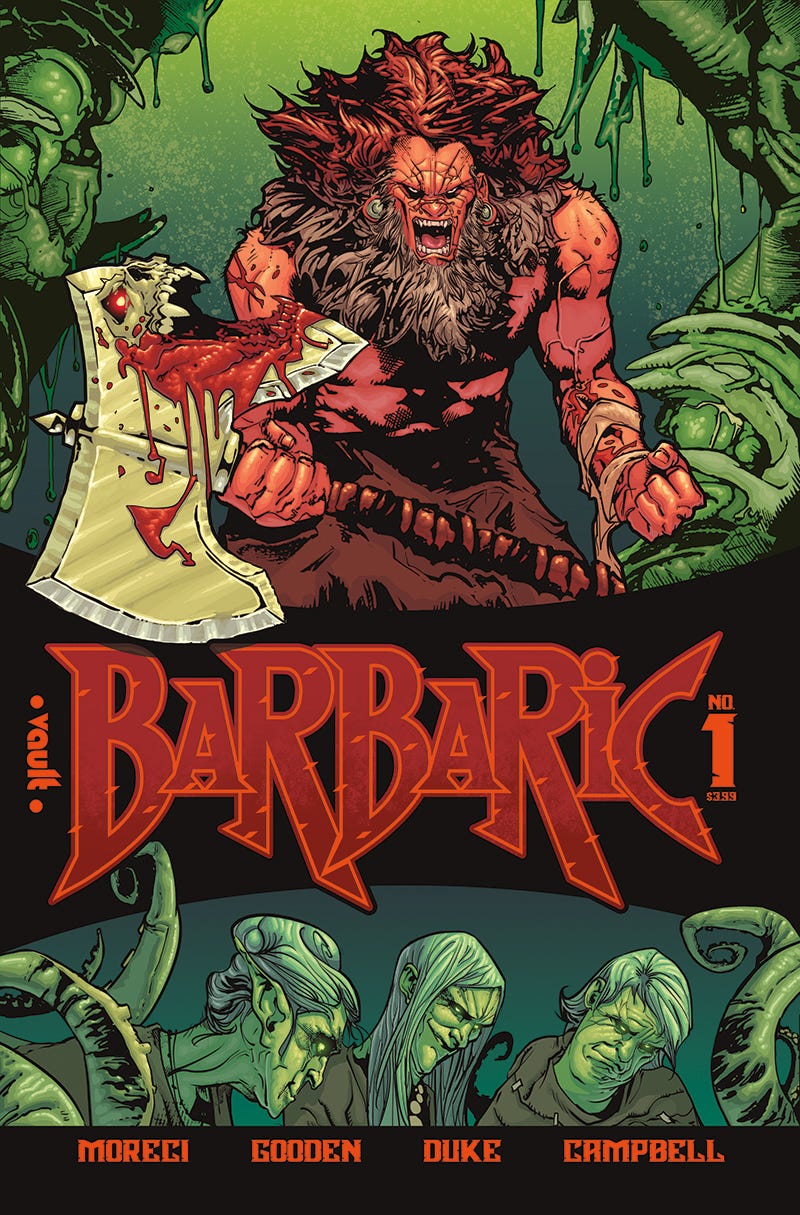 Locust #1 (2nd Printing) was a decent read. I'm looking to see where this one goes. Humans turning into large locusts… what could possibly go wrong right?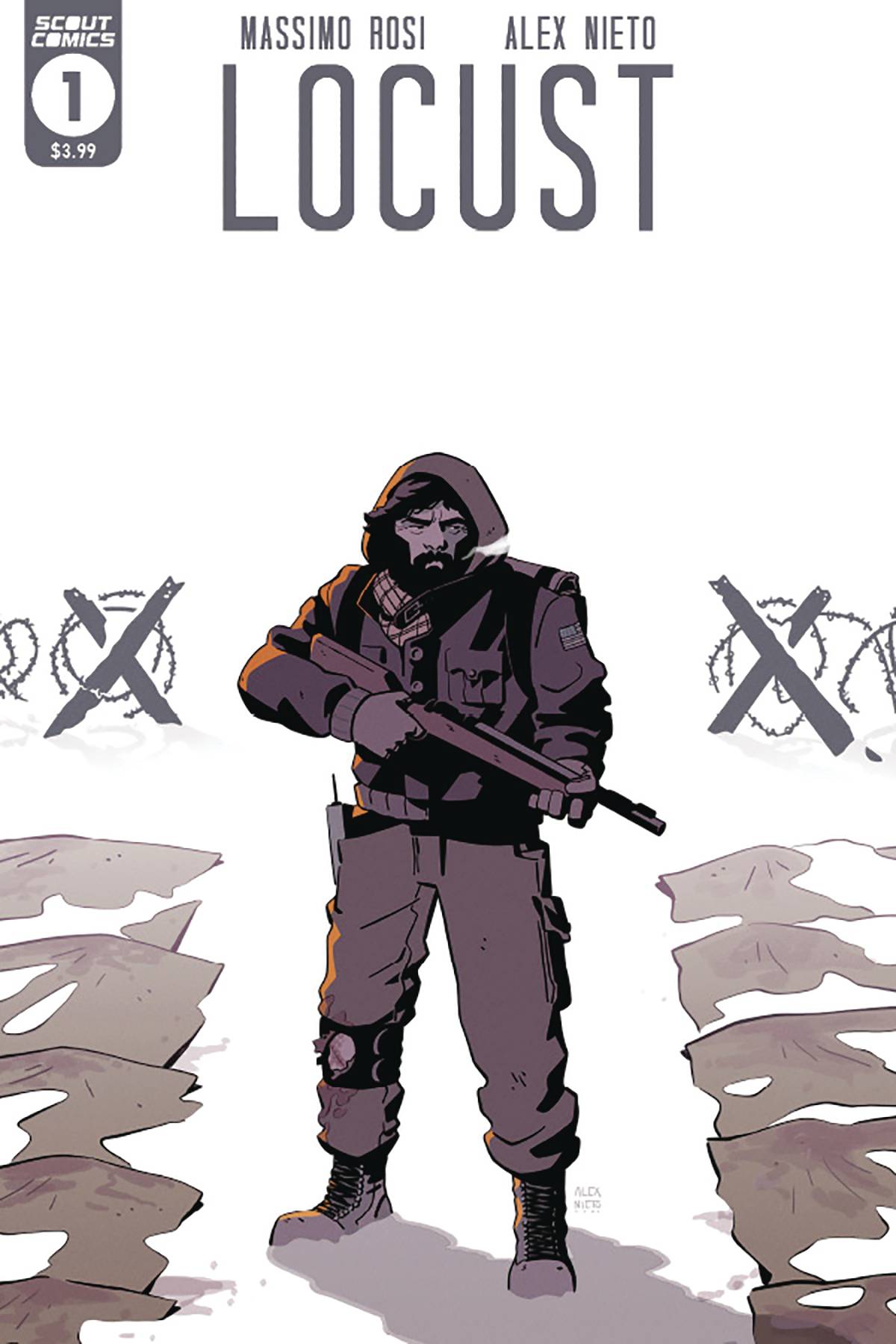 And the last books on the list are from We Live, which is the best kind of book when it comes to speculation based on actual organic demand from just the story itself. No media deals or nothing, just good story, great art and the fans eat it up and want more.
So we get a We Live #1 (4th Ptg) and a We Live #5 (3rd Ptg).
Must pickups if you ask me on both.