Does the All-out Avengers have any spec with it?
We won't know until spoilers or leaks come out.
Totally agree on Gambit. I like the character, but nothing has really happened to him to get so much attention. I put him on the same level as Colossus; cool, but nothing to hold your breath over.
FYI,
TFAW has the Anka as the regular cover for EOSV3, which is wrong for those spec'ing or wanting to pick up a copy.
Edge of Spider-Verse #3 (of 5) cover is actually: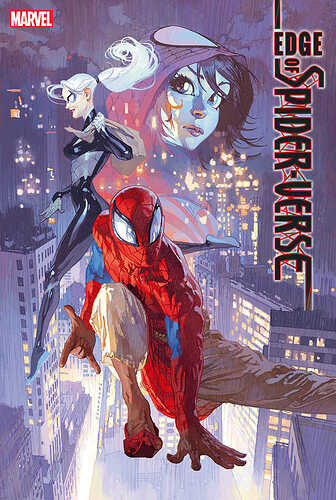 I think a few places have these confused. Seen this mix up in other online stores.