The CARNAGE #1 1:25 Bianchi variant is pretty awesome.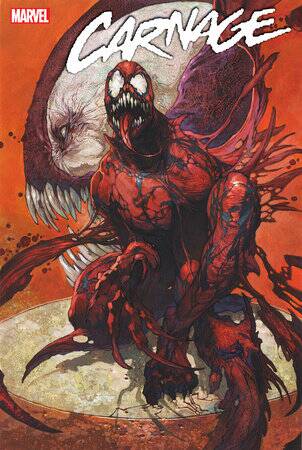 Going to get Little Monsters since you recommend the authors. I finally read through A Righteous Thirst for Vengeance #1-4 and enjoyed the immersive pacing.
I'm cool with $3.99 standard comics and $4.99 comics with more pages. This $5.99+ variant price is breaking my


. Where is the ceiling?
DC made Justice League Dark a backup story to the subpar Justice League story months ago. I really enjoyed Justice League Dark (2018), but I'm not paying for a short with a mismatched cover.
something is bugging me about naomi
why only one cover ?