Welcome to this weeks spec and drek. This is where we pick the winners each week we (or shall I say myself) think will be spec worthy, a great read or just cool looking art on the cover. I also dive into the pesky drek, the book you should probably avoid if you can or perhaps not invest so heavily into.
Marvel Picks
Black Cat Annual #1 Infinite Destinies has some first appearances within. So if that's your thing, might be a worthy pickup if they amount to more. And yes, that's them on the main cover.
Black Cat Annual #1 Infinite Destinies (Charest Variant)
Black Cat Annual #1 Infinite Destinies (Ron Lim Connecting Variant)
There's also a 1:25 Variant that you might want to keep an eye out for. Which would be a whole lot better if the new characters were on the cover.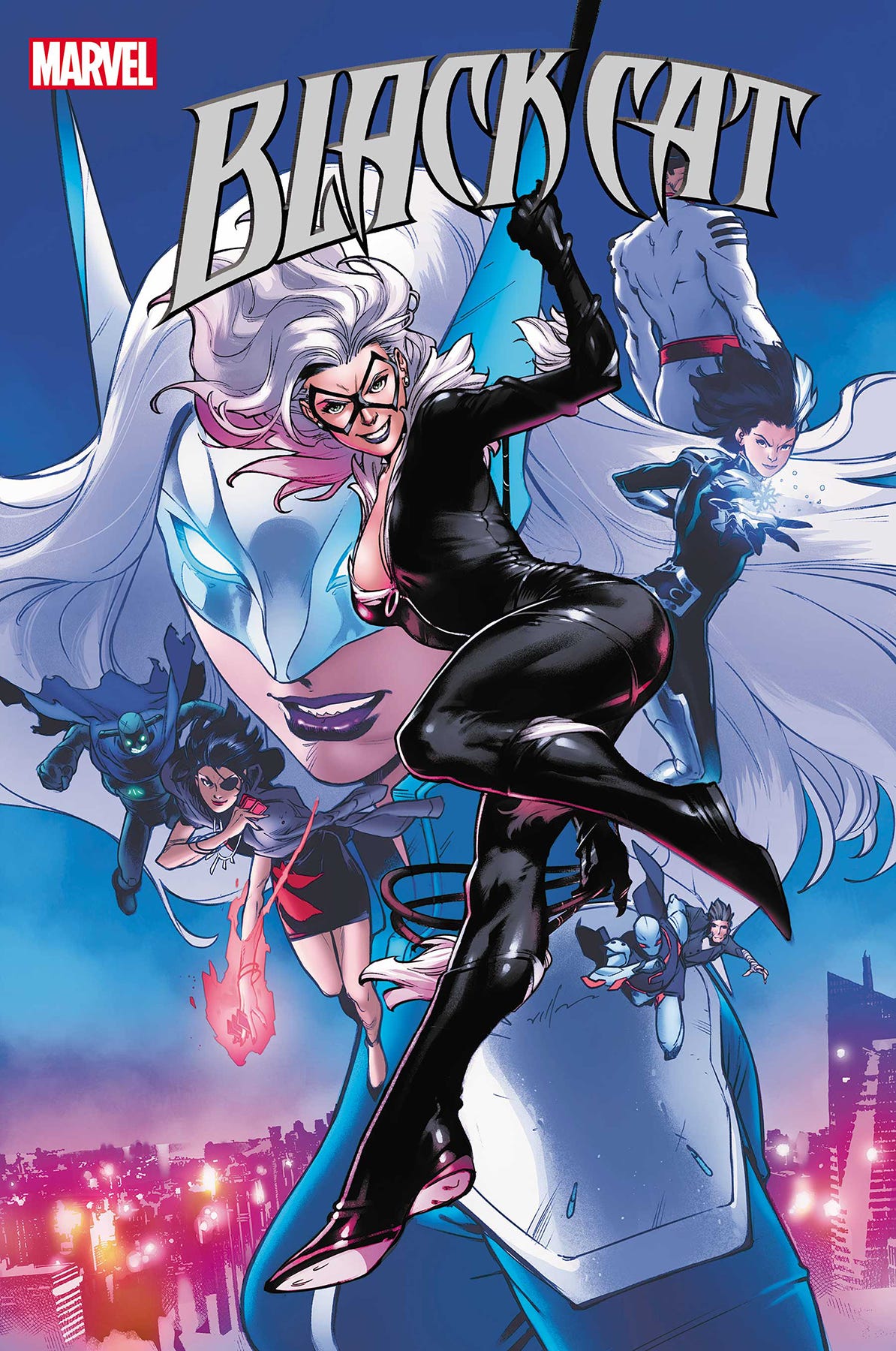 Star Wars Doctor Aphra #11 War of the Bounty Hunters has a confirmed new canon appearance for Durge. Worthy of a pickup I'd say. If you wanna chase his actual comic firsts, that happened way back in 2003 in Star Wars: Republic #51 and then his first cover in the next issue, Star Wars: Republic #52 which I think are still both pretty affordable.
There's also the Pride variant: Star Wars Doctor Aphra #11 (Pride Variant)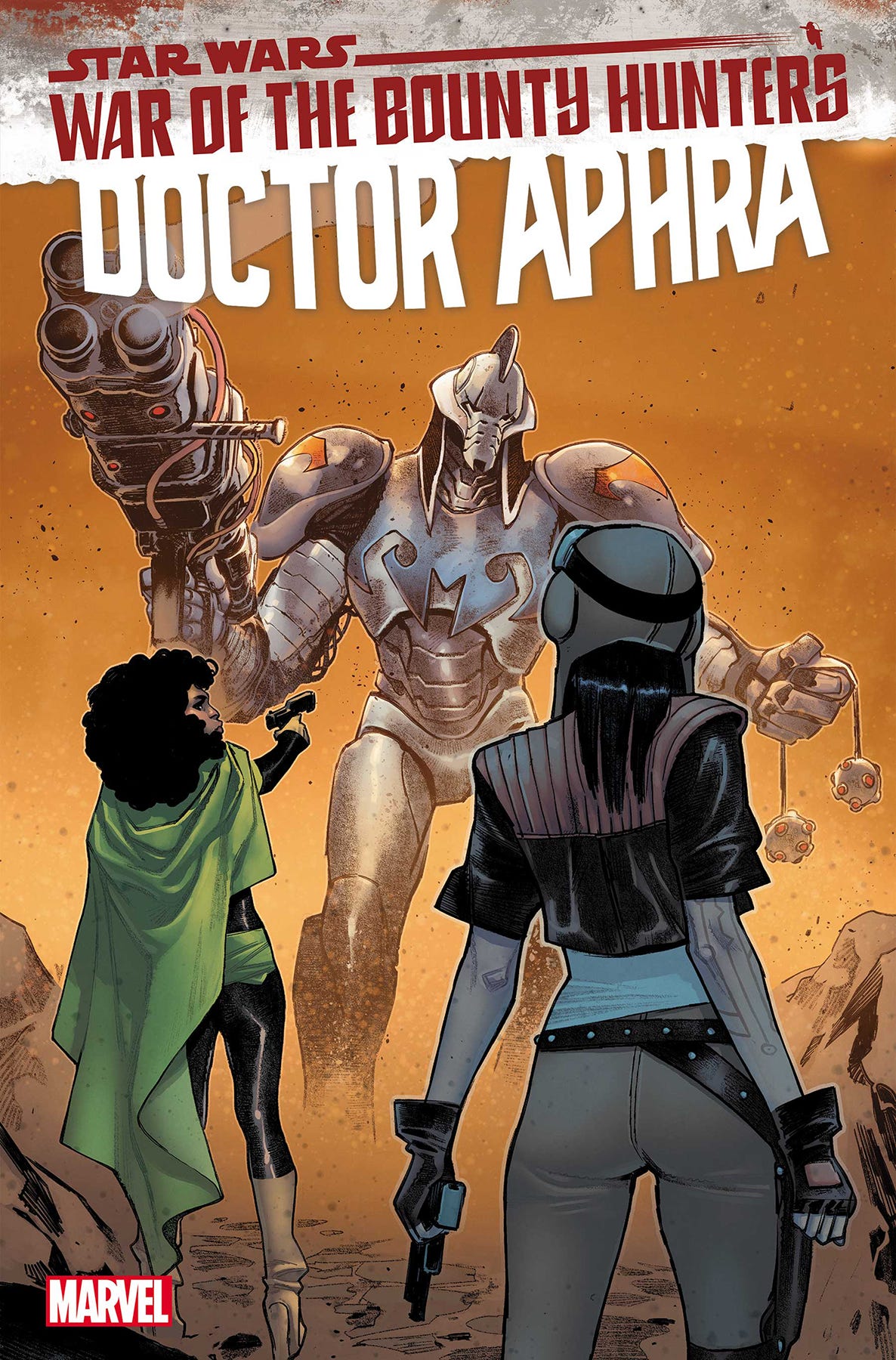 I like a good Captain America story and I'm hoping for just that in United States Captain America #1 (of 5).
United States Captain America #1 (of 5) (Bazaldua Design Variant)
United States Captain America #1 (of 5) (Nauck Headshot Variant)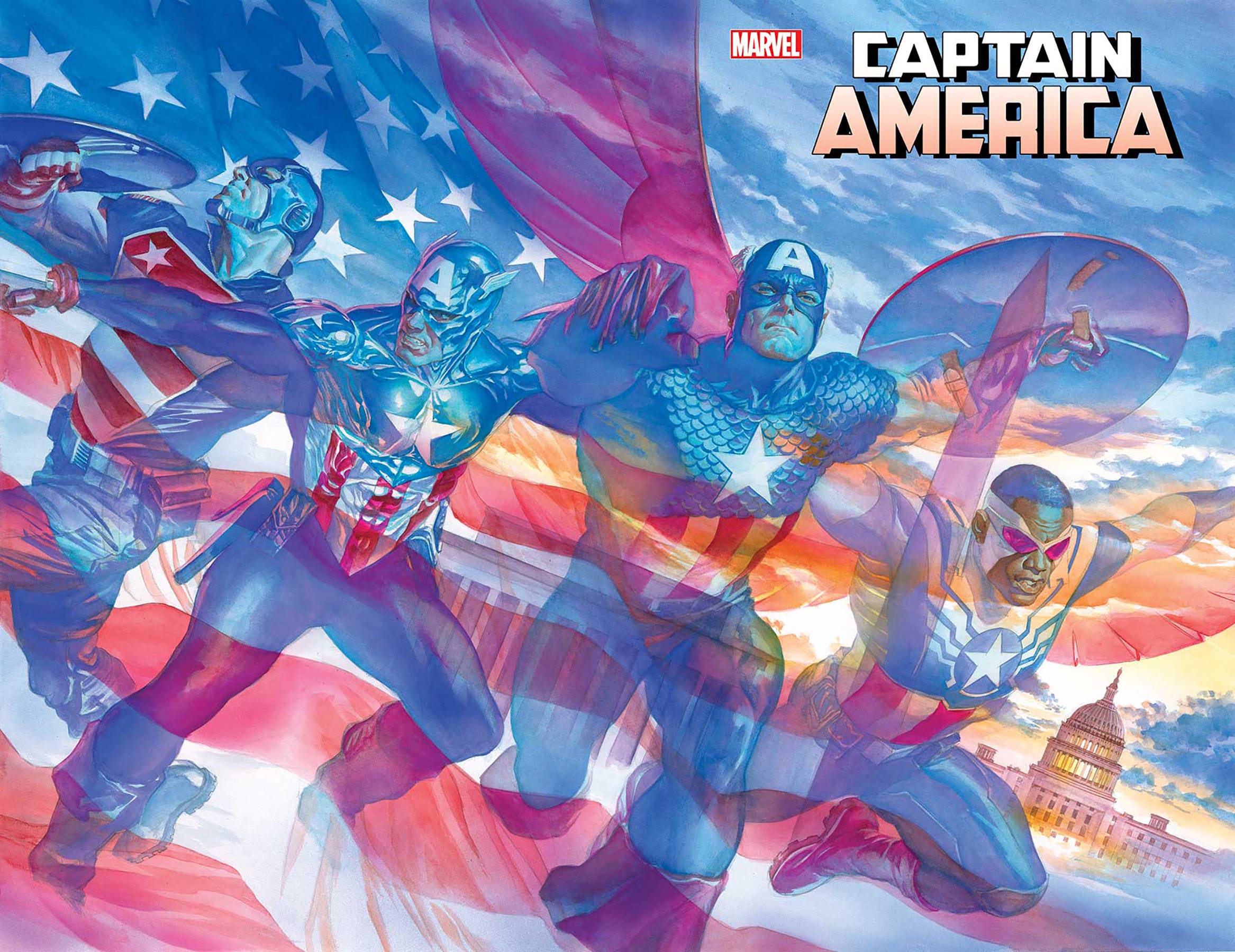 DC Picks
Nothing. Absolutely nothing. Did DC take this week off? Pretty much the only thing that's dominating their titles is the Green Arrow 80th Anniversary title.
I suppose there is the Catwoman 2021 Annual #1 (Cover A - Kyle Hotz) which has a pretty slick cover from Hotz.
Indie and Small Publisher Picks
A new Bunn book I've been looking forward to is Parasomnia #1.
Parasomnia #1 (Rafael Albuquerque Variant Cover)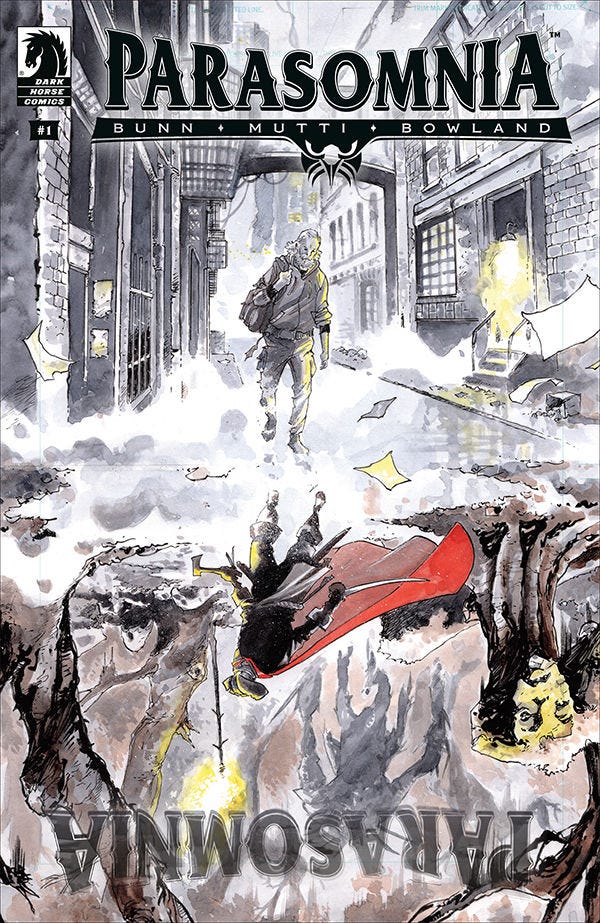 Godzilla is in the title. Yes please, it's an automatic grab for me.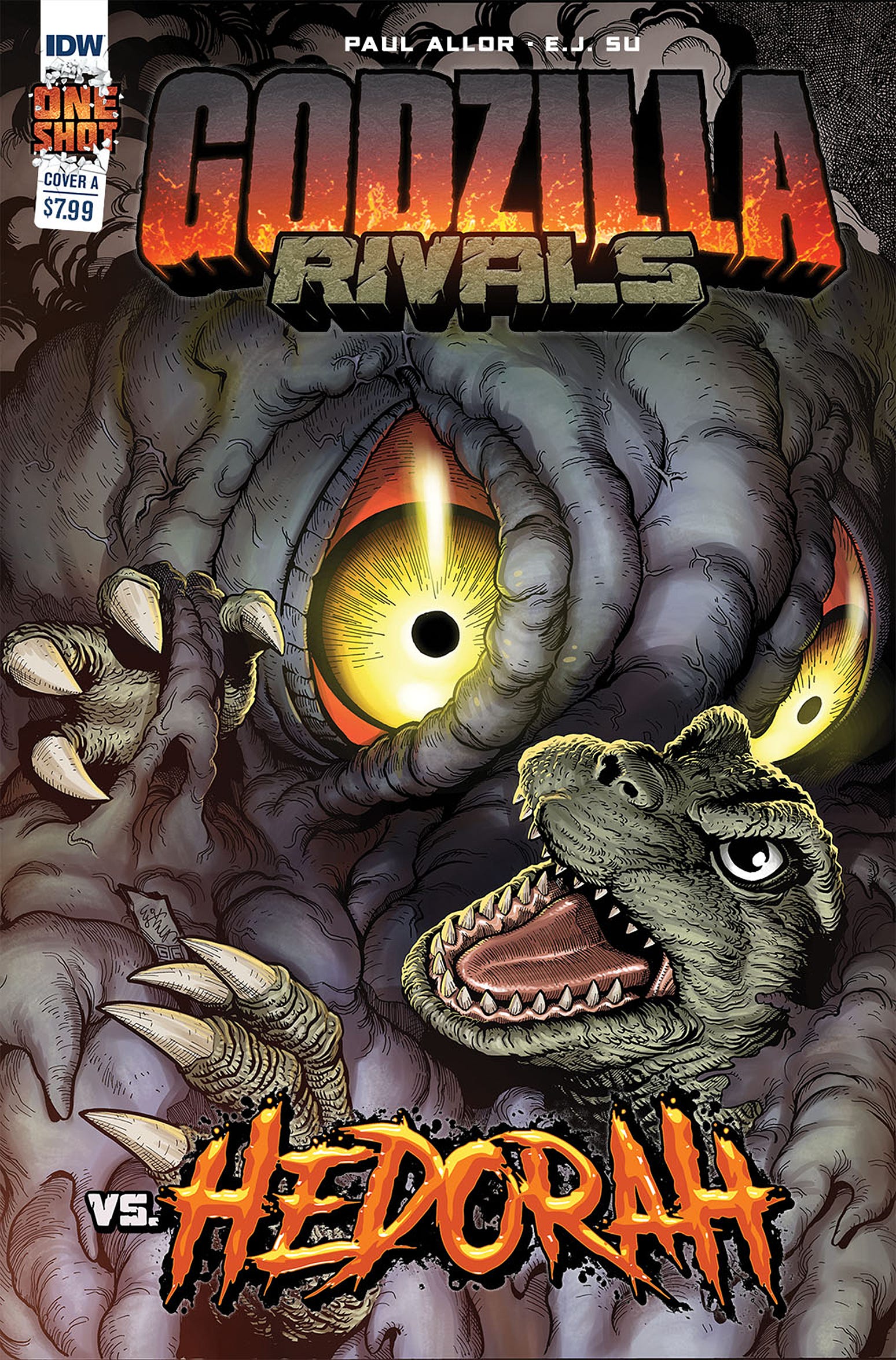 Canto & City of Giants #3 (of 3) ends this story arc and volume. Great series, great artwork. Should be on everyone's pull and read list by now.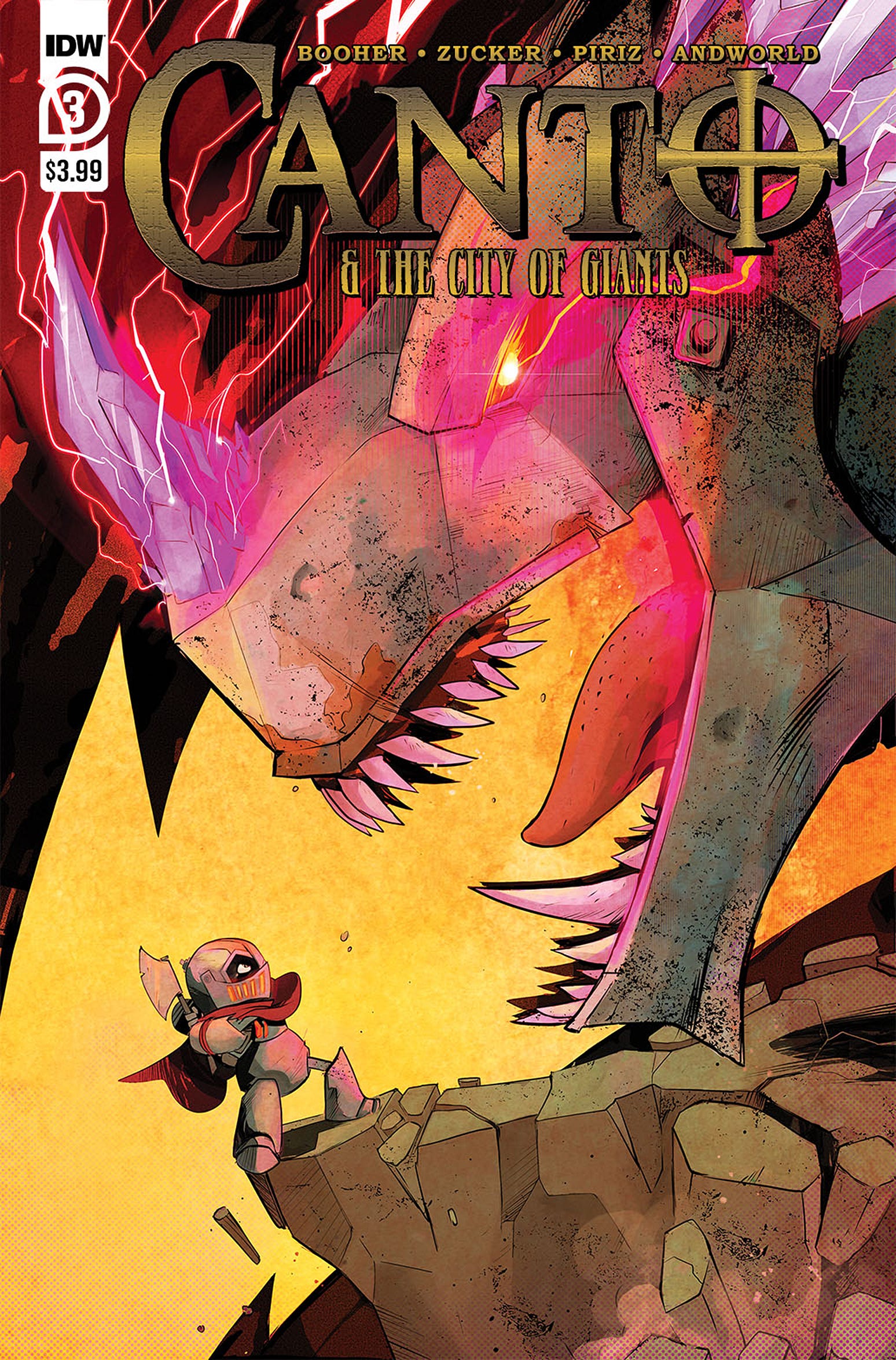 That Texas Blood #7 is a series everyone should be reading I think. New story arc begins now.
That Texas Blood #7 (Cover B - Aspinall)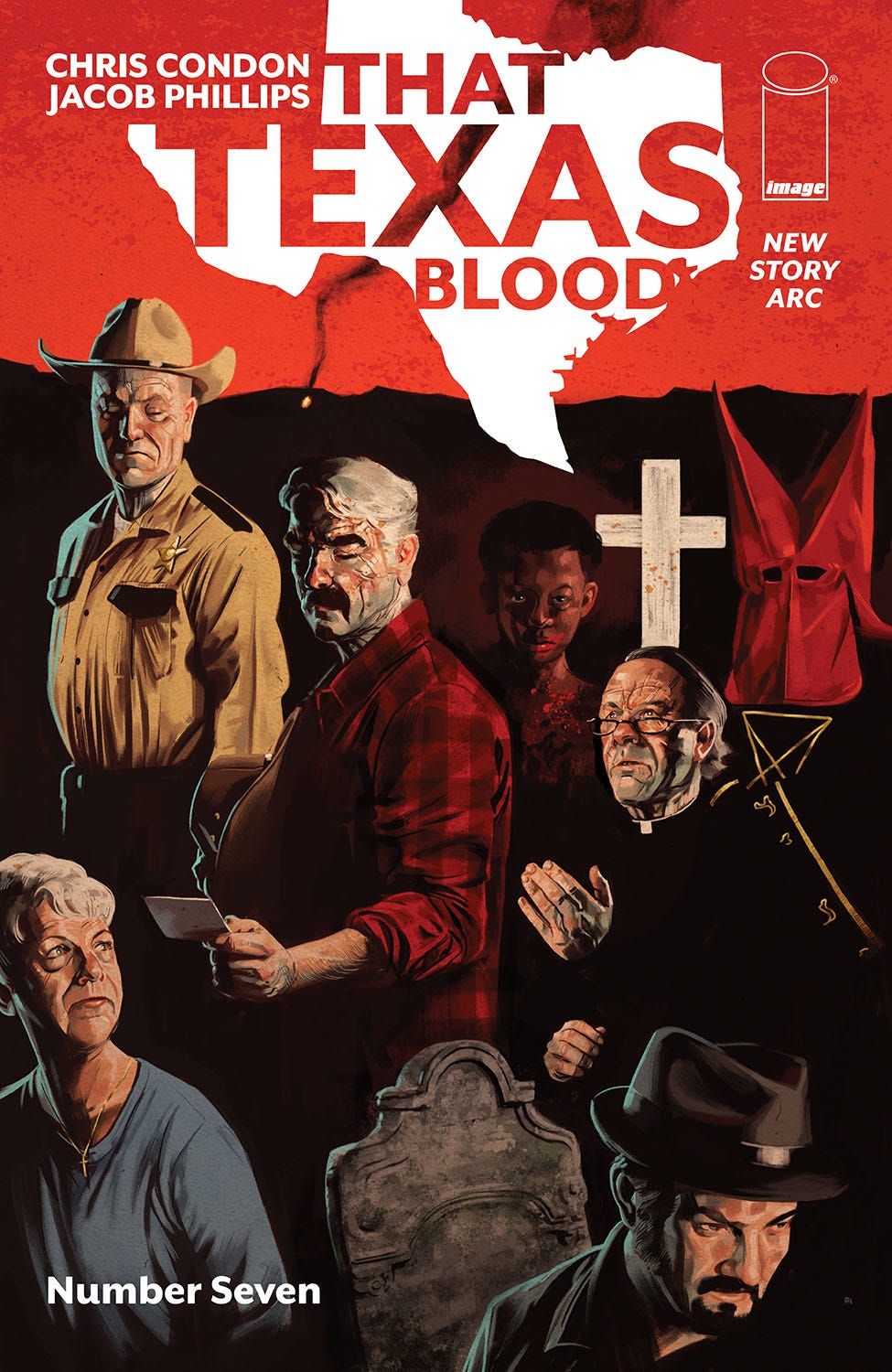 Crossover #7 (Cover A - Zdarsky) by Chip was a great read. And yes, the entire issue was about Chip himself. Good stuff!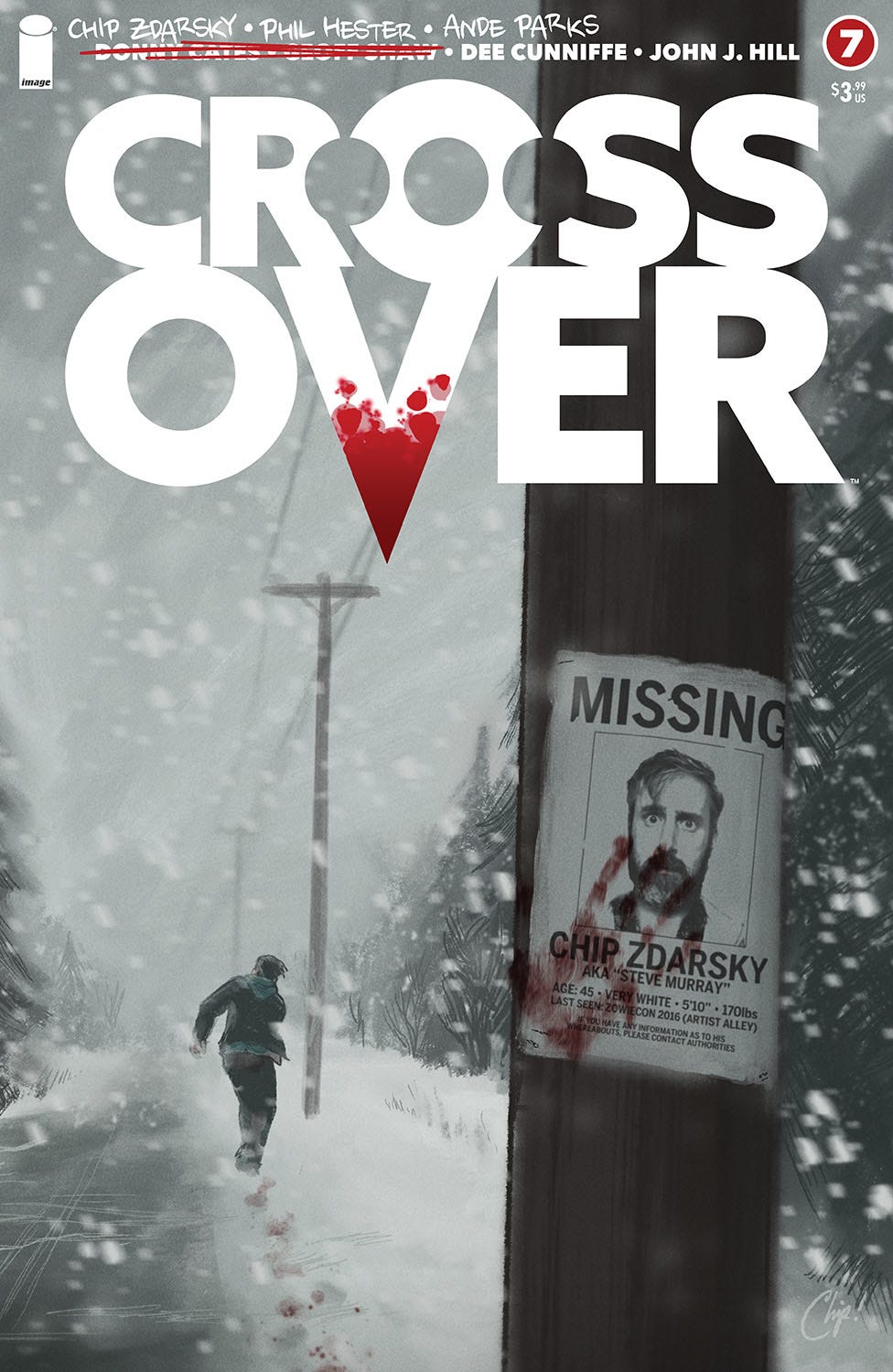 Loved the first issue of Made in Korea. Made in Korea #2 (of 6) continues this series and after reading this issue, it's only getting better. There is also a 2nd printing of Make in Korea #1 as well.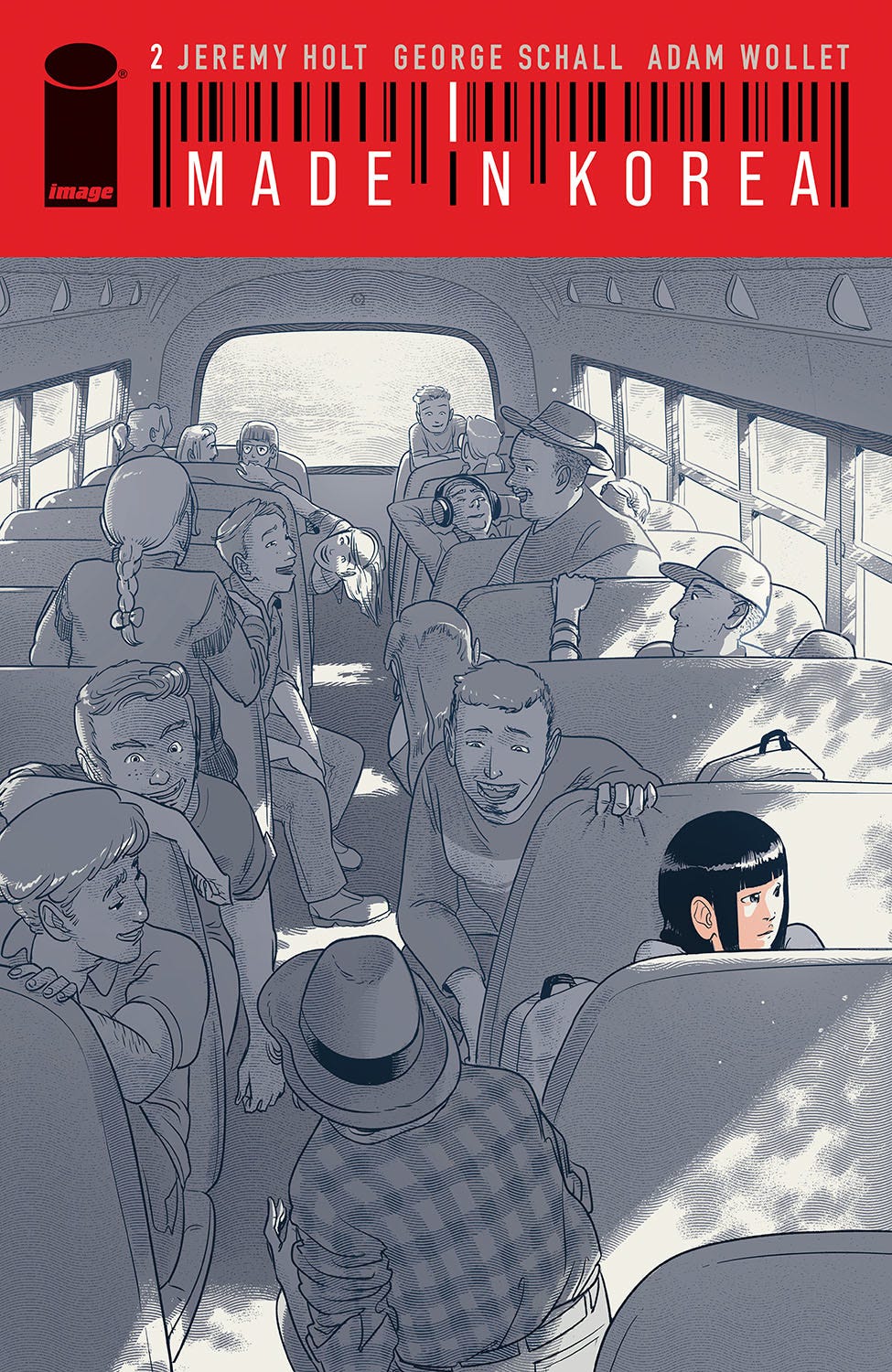 Barbaric #1 is a new book out from Vault. Already showing sold out at Midtown but can find elsewhere. I sniff some possible pump and dumps of this one. It's got a lot of variants. I'm honestly just hoping for a bloody good read from it.
Barbaric #1 (Cover B - Hixson)
Barbaric #1 (Cover C - Daniel)
Barbaric #1 (Cover D - Seeley Polybag Variant)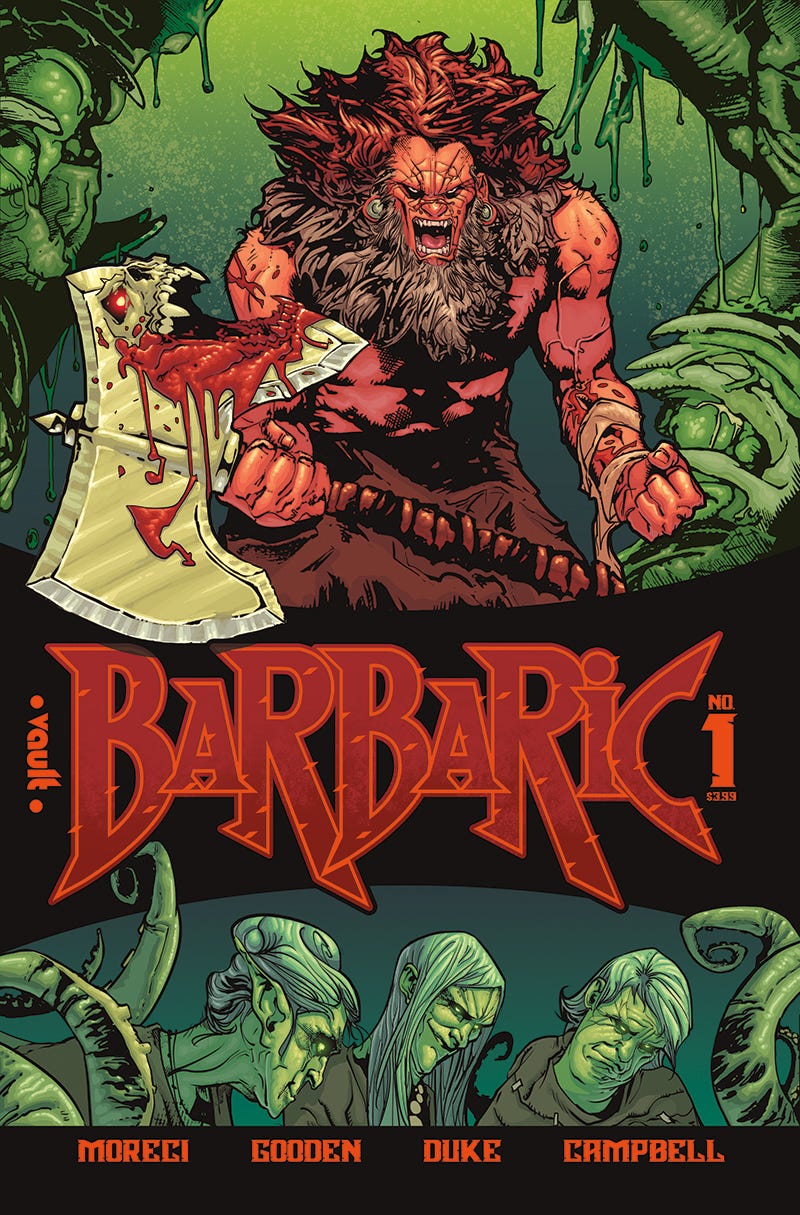 Darling #1 could be a surprise if the story is good and the art matches. It's a Source Point Press book so likely overlooked, under ordered and if it is good, expect some to push this one on the secondary.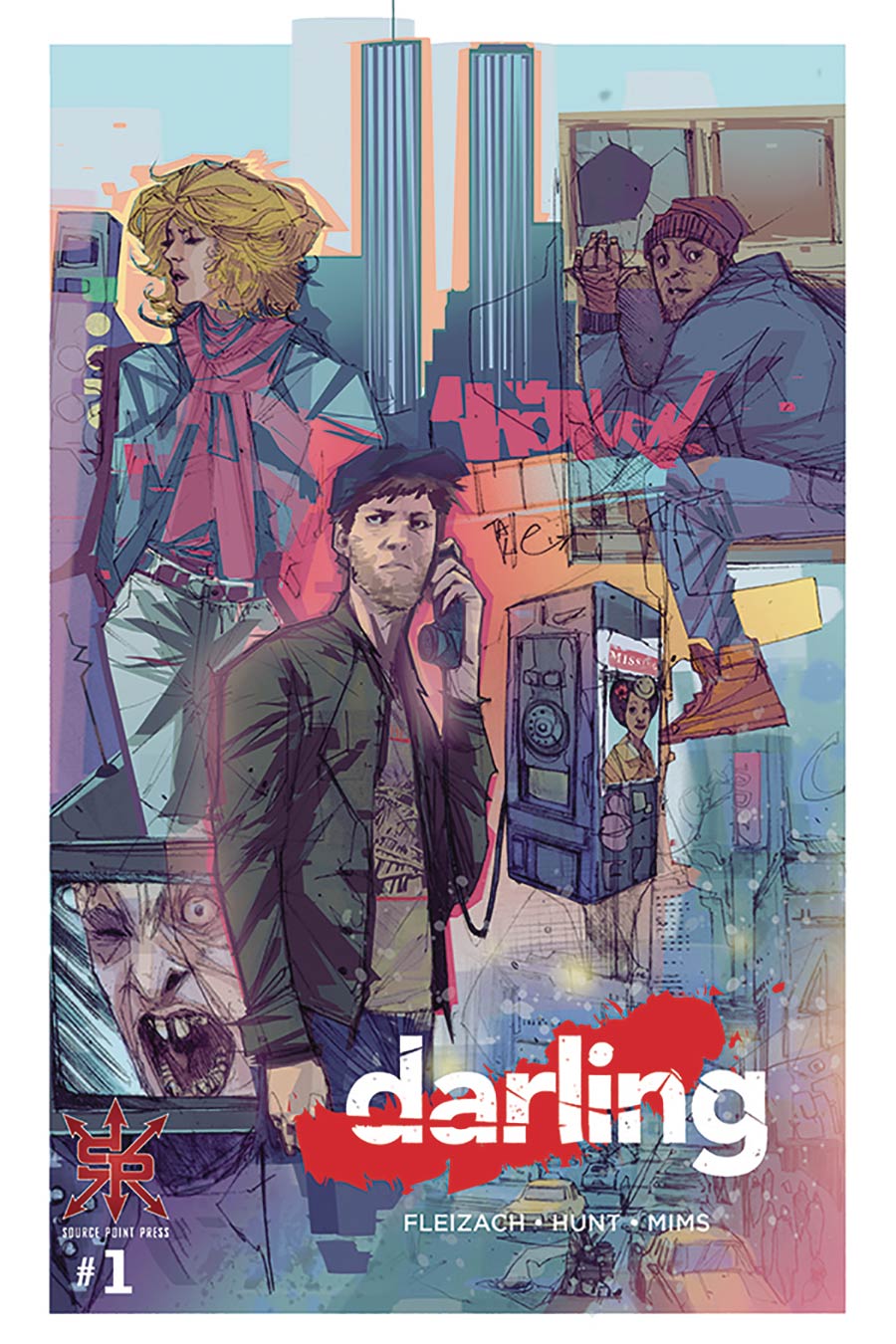 The awesome new series from Aftershock gets some additional prints.
We Live #1 (4th Ptg) and We Live #5 (3rd Ptg). Both of these issues are doing quite well on the secondary for their other printings so these are must pickups I think.
Both already sold out at Midtown and other retailers. Appear to still be in stock at TFAW.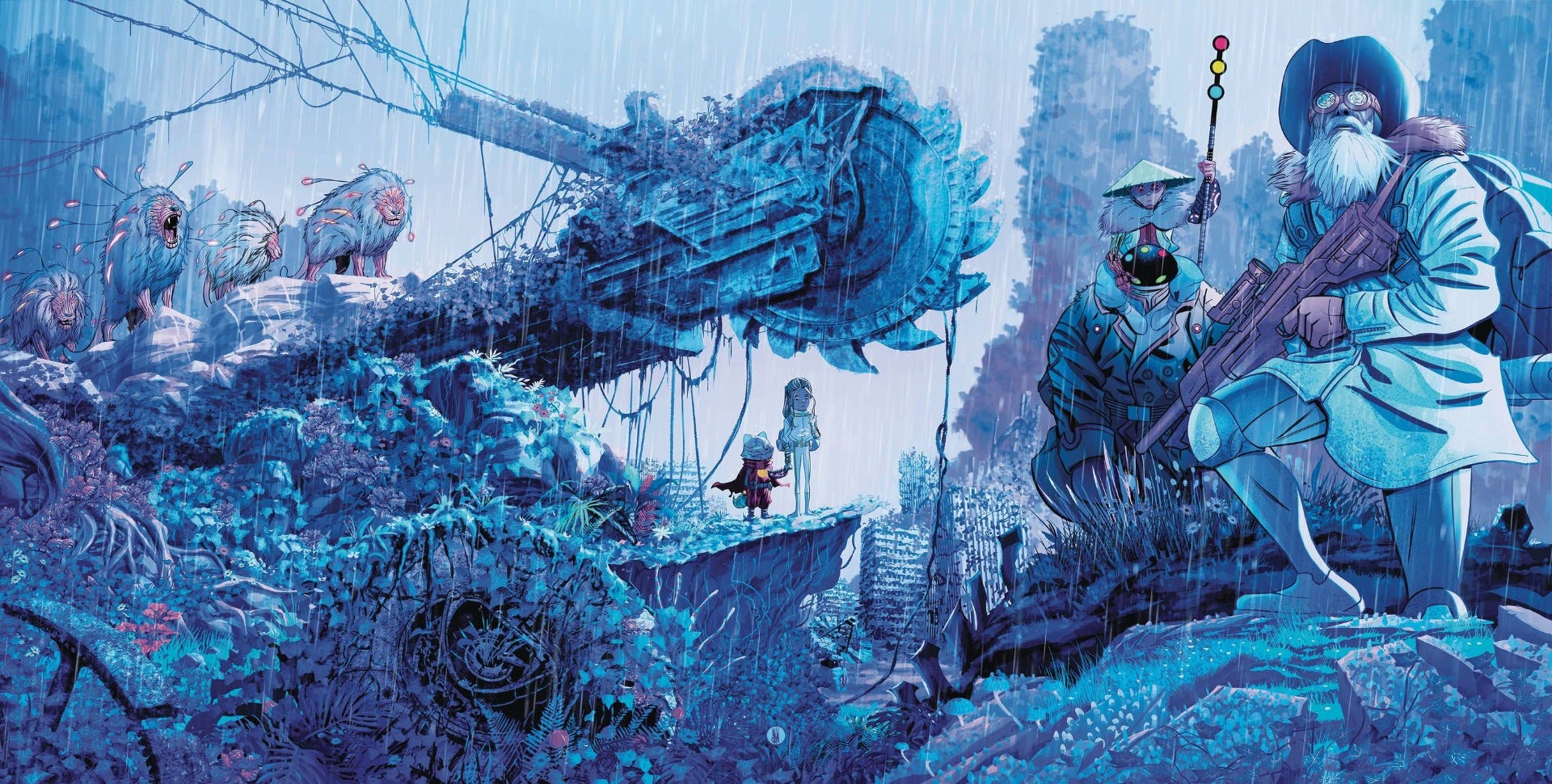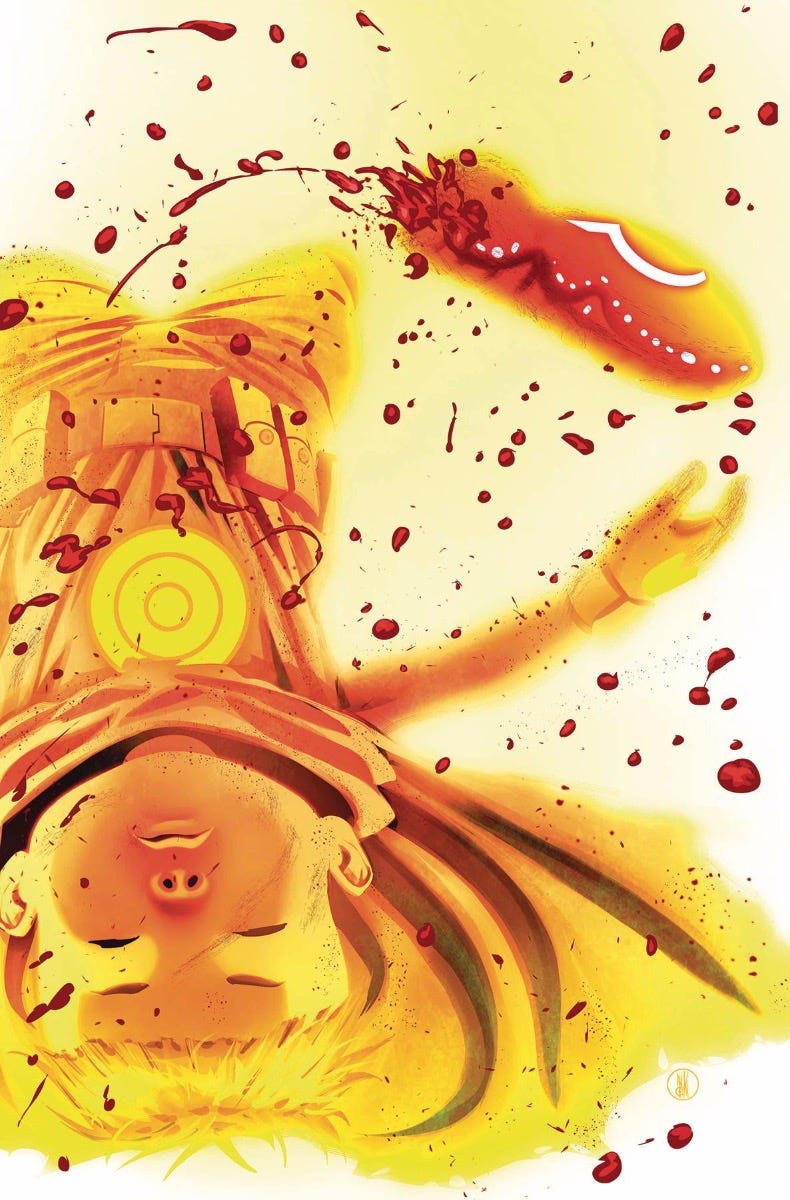 Usagi Yojimbo Dragon Bellows Conspiracy #1 is a new Usagi title that most fans should already have on their pull. Quick check shows most retailers already sold out (still available at TFAW: Usagi Yojimbo Dragon Bellow Conspiracy #1 (of 6)). Could be a hard book to come by for some who are interested and this one claims to be a good jumping on title for those who have never read the series.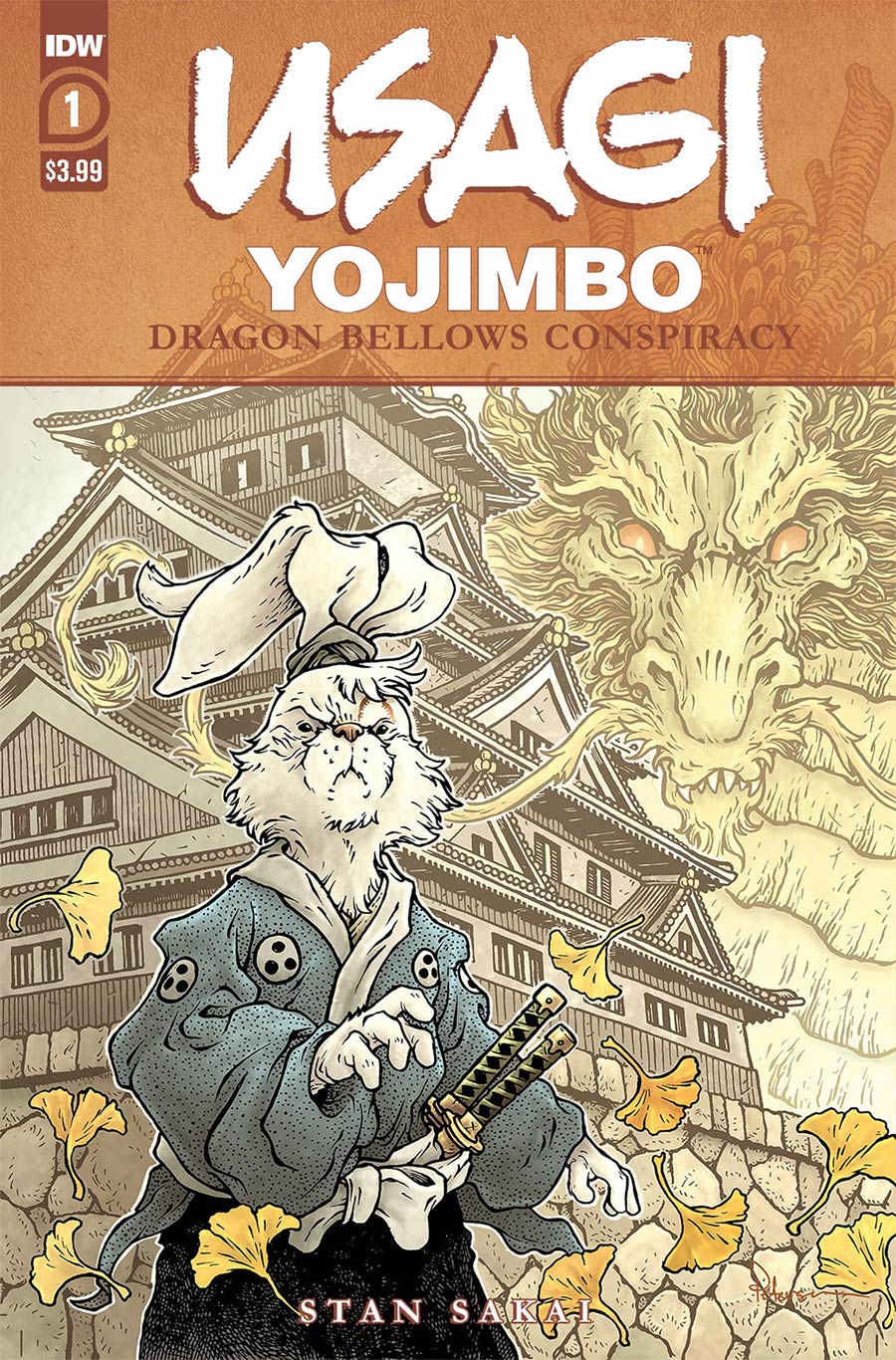 Now on with the dreaded "drek" pick, every writer and artists worst nightmare when it comes to selling their hard work.
The book(s) to avoid or not fall victim to in buying at inflated prices, whether it's false demand, pump and dump or out of FOMO.
I like the head shot or bust shots for comic covers but come on… these have just been awful for me. I think Nauck is talented but these head shots he's doing are just unappealing and they make me want to run, run away far and fast from them. That's just way too much Captain America noggin for me…