Welcome to this weeks spec and drek, the 19th edition for 2021. This is where we pick the winners each week we (or shall I say myself) think will be spec worthy, a great read or just cool looking art on the cover. I also dive into the pesky drek, the book you should probably avoid if you can or perhaps not invest so heavily into.
Marvel Picks
Star Wars #13 kicks off the prelude of the big War of the Bounty Hunters event after WOTBH Alpha this past week.
There is also a few variants:
Star Wars #13 (Sprouse Empire Strikes Back Variant)
Star Wars #13 (Rosanas Crimson Variant) - I was on board on these originally thinking they were gonna be different art but they're just the regulars with a shade of crimson. They'll all be linked to something and probably explode in value at the end only because I dropped them all from my pre-orders probably…
Star Wars #13 (Christopher Action Figure Variant)
Star Wars High Republic #5 is another Star Wars title that's just a must. I'm still liking the IDW Adventures story line more than this one but every issue has potential, so they're just a must.
With the amount of books, graphic novels and such coming out with High Republic in the name, we can all just assume this is a massive buildup for a show. Here's the list of a majority of all the books that have been released and or coming soon with the "High Republic" Star Wars branding on them:
Star Wars High Republic YA HC Novel Test of Courage
Star Wars High Republic Edge of Balance GN
Star Wars High Republic YA HC Novel Out of Shadows
Star Wars High Republic HC Novel Rising Storm
Star Wars High Republic SC Novel Light of the Jedi
Star Wars High Republic YA HC Novel Race to Crashpoint Tower
How many of you all (besides our resident Star Wars junkie Drunkwooky) plan on reading these novels?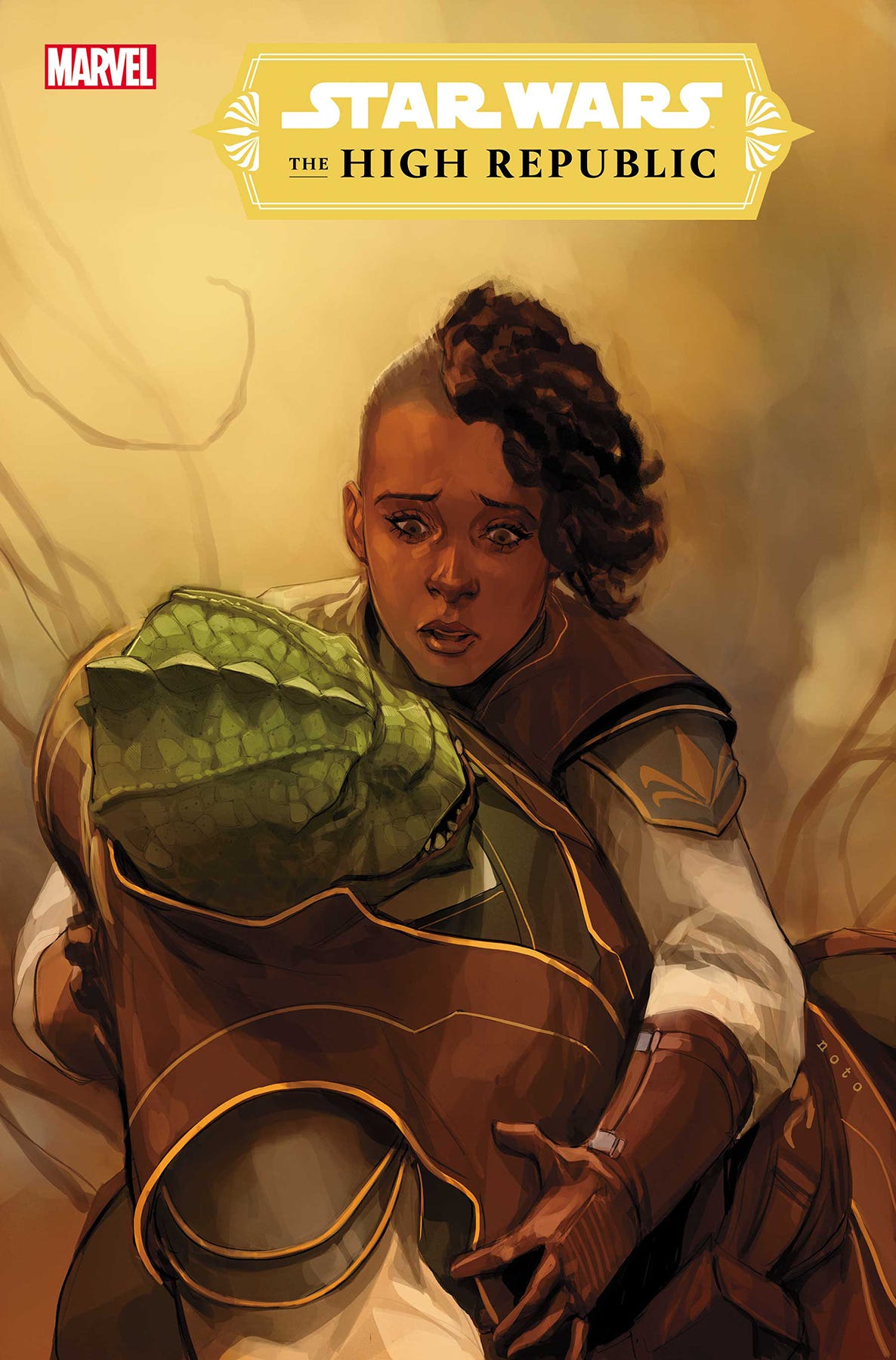 I'm picking this next one just because I really like the cover. Black Cat #6 is just a well done cover. She's a thief and this cover captures everything we need to know about Black Cat.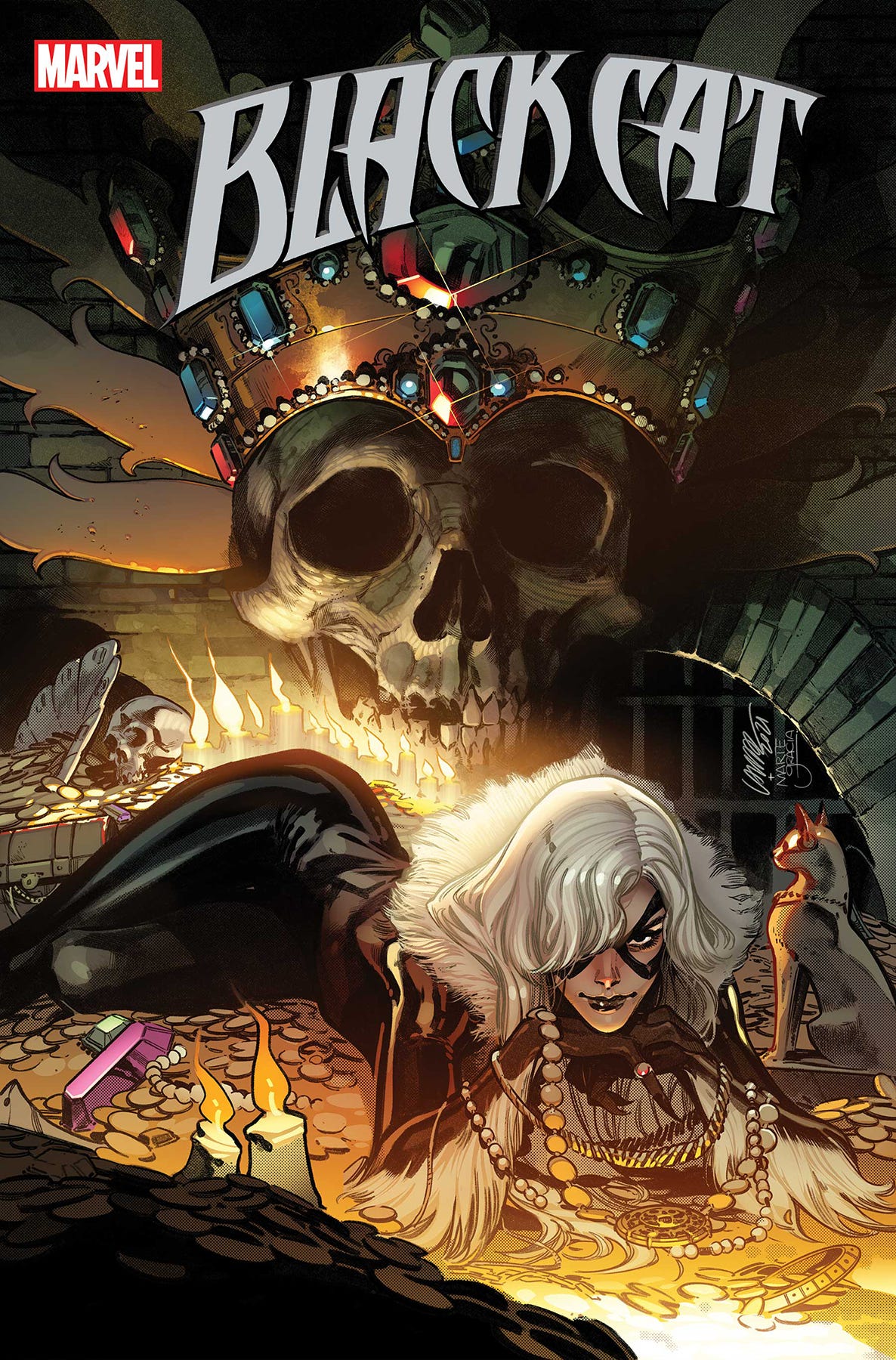 For you collectors still on the Gleason webhead bandwagon, there's a Avengers Curse of the Man-Thing #1 (2nd Ptg Gleason Webhead Variant) hitting stands this week as well.
There is also a Beta Ray Bill #1 (of 5) (2nd Ptg Johnson Variant KIB) out. I despise covers when they turn them sideways but some of you folks might enjoy this one and these types. There's also a 1:25 ratio for the second printing by Stegman. Good luck finding one of these, I can't see a lot of shops ordering enough of these to get a lot of those ratios.
DC Picks
This first pick might be interesting and I love both of the cover artists for this one. The regular has Putri for Future State Gotham #1 (Cover A) and then there's a pretty kick ass looking Stokoe for Future State Gotham #1 (Cover B - Card Stock Variant). I'm grabbing both myself. Maybe I'm also a little more excited cause it's not Tynion on writing duties. I swear it feels like he's the only writer now employed at DC, so it's sort of refreshing to not have him on duties for this title.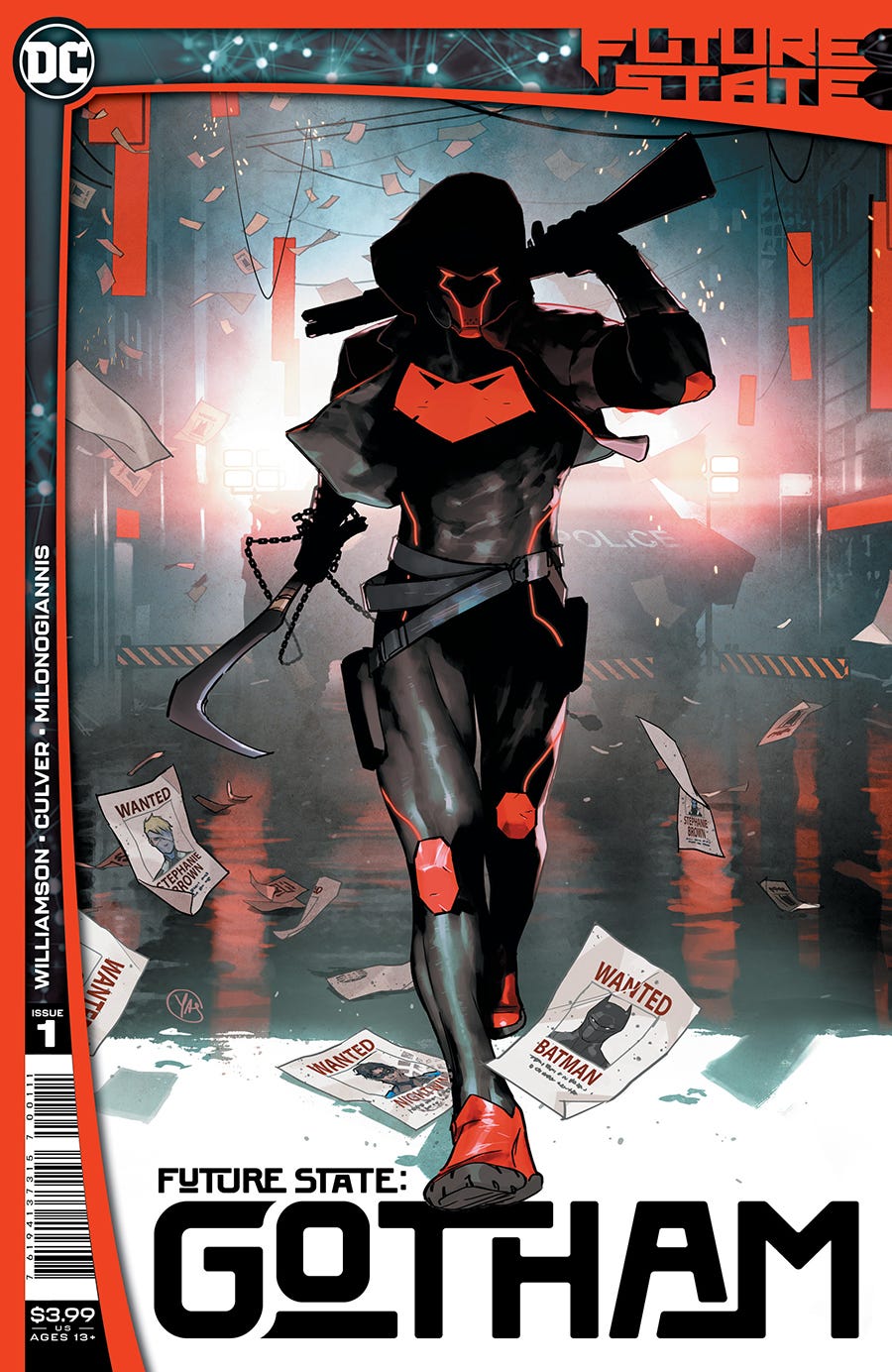 The next pick goes to the pretty cool David Finch Joker Card variant for Joker #3 (Cover B). Nothing new but still cool if you ask me. Joker fans will seek this one out now and until the end of time as long as Joker exists. There's also a pretty cool Joker #3 Gary Frank Variant but the playing card still wins me over if I have to choose between the two. We should see more of Bane's daughter in this issue as well I do believe… after the second issue saw some love.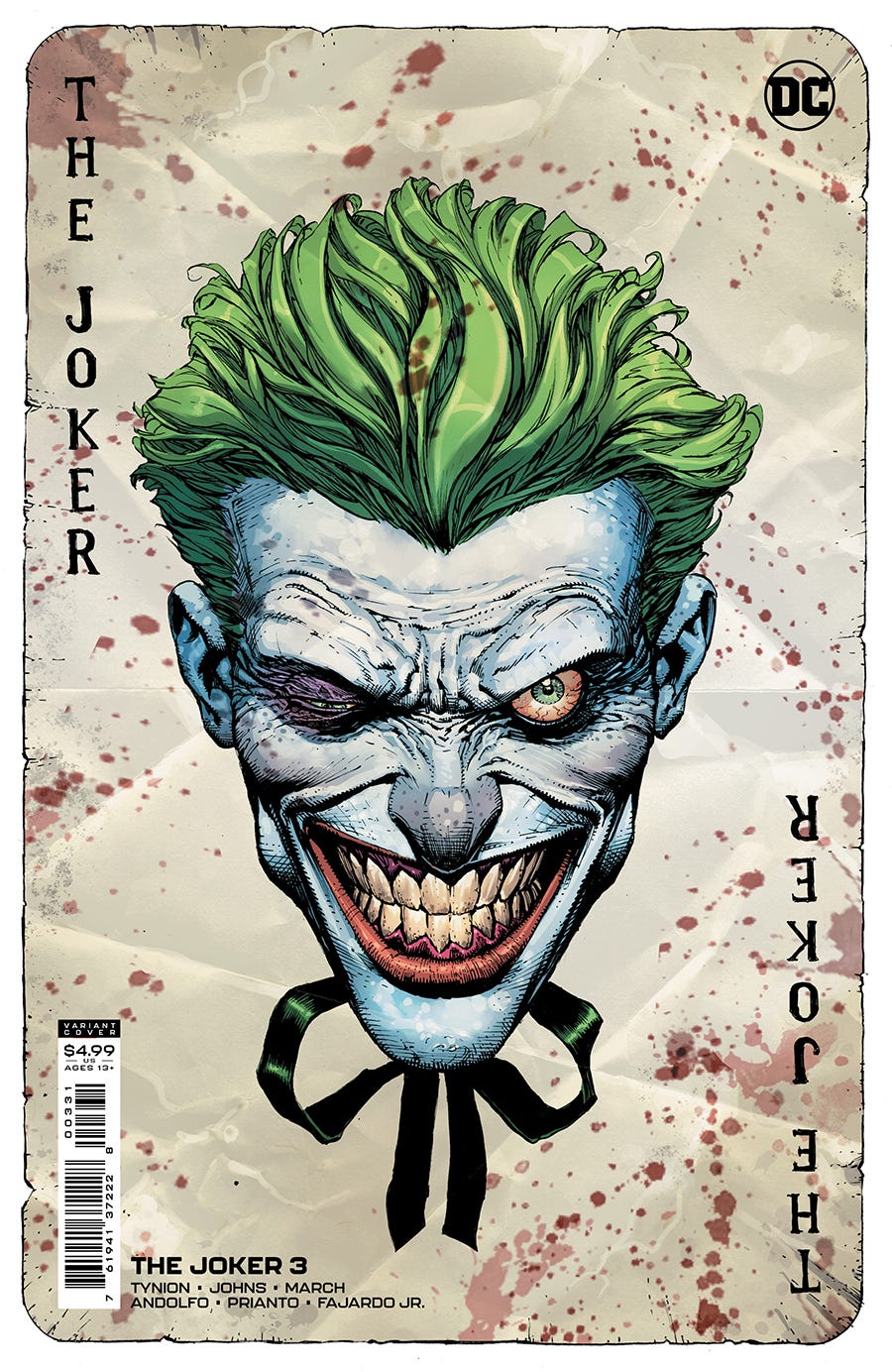 The one for just the read goes to Batman the Detective #2 with cover art by Kubert. There is also the Batman the Detective #2 by Kubert as well. It's a cool cover but I'm gonna stick to A this round, it saves me a buck from the card stock price hike.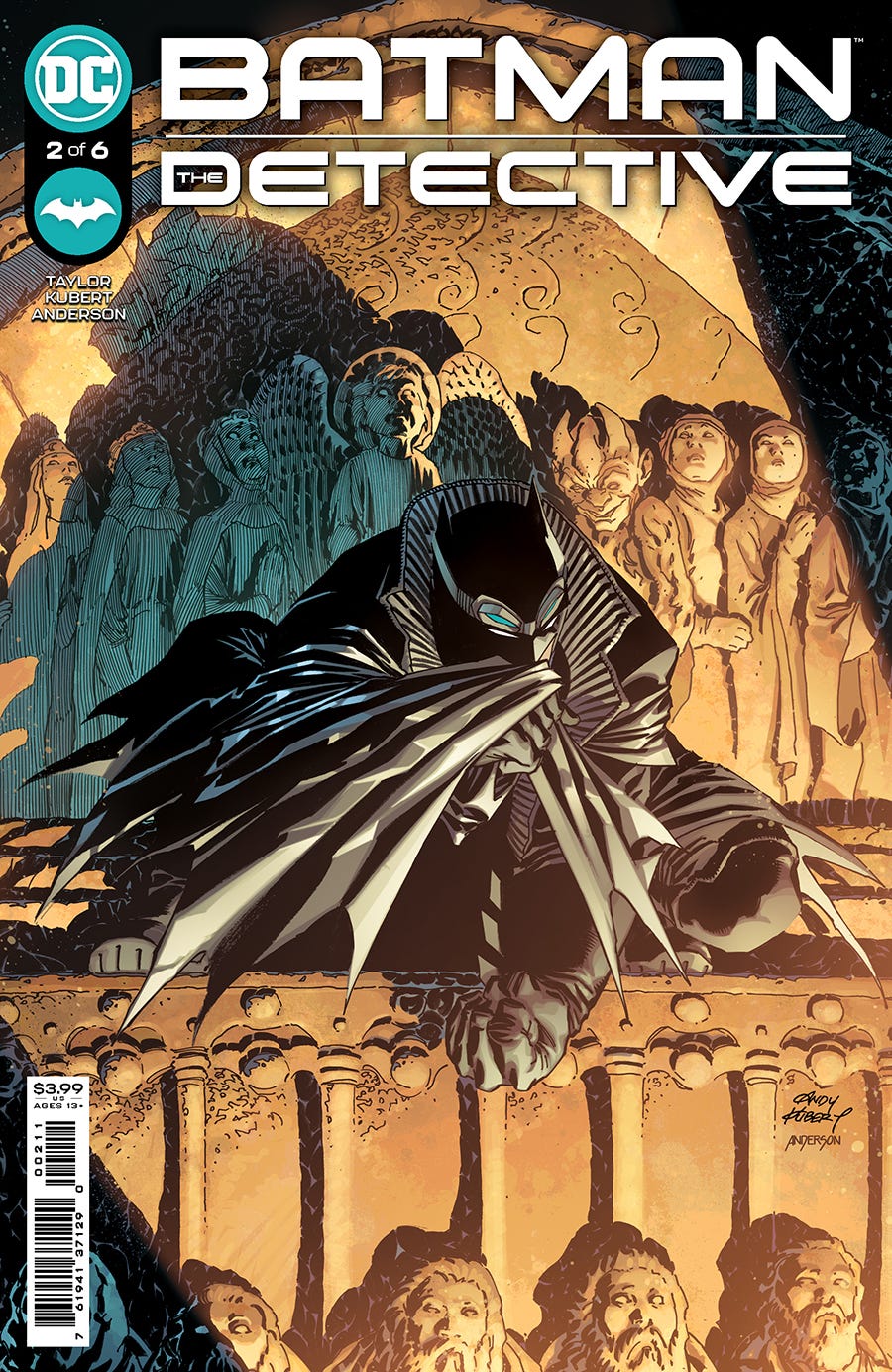 And an honorable mention to Batman & Scooby-Doo Mysteries #2. Laugh all you want but I loved Scooby-Doo as a kid and when Batman showed up, it was a thousand times better. This is a 12 issue series and honestly, I love this cover with the Joker on it. Classic!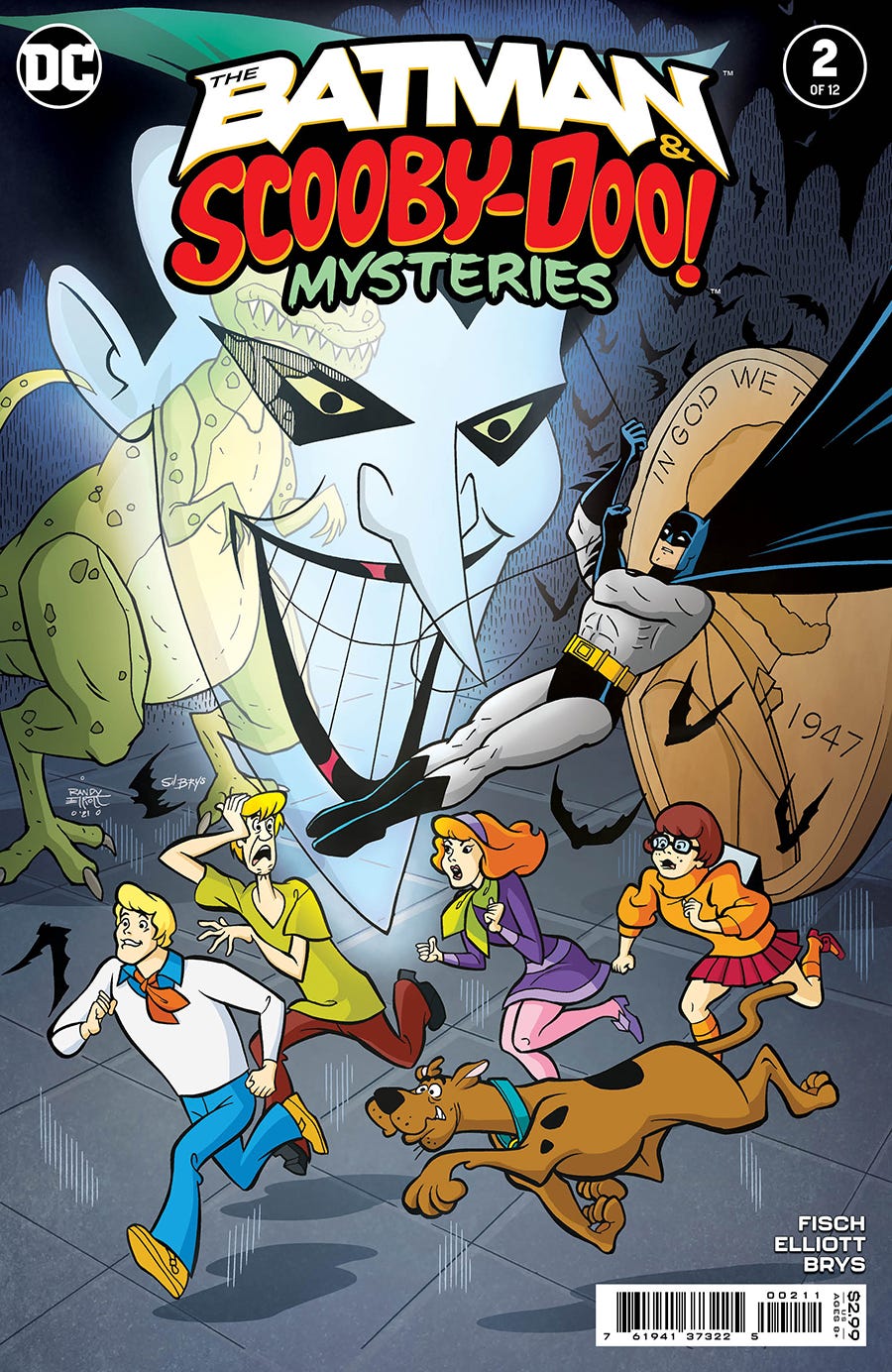 Indie And Small Publisher Picks
Buy this one for the read as Black Hammer is one of the best new hero universes to come out this past decade. But this cover is just pretty cool and it's already sold out at some major online retailers from a quick check.
Black Hammer: Visions #4 (Patricia Martin Variant Cover)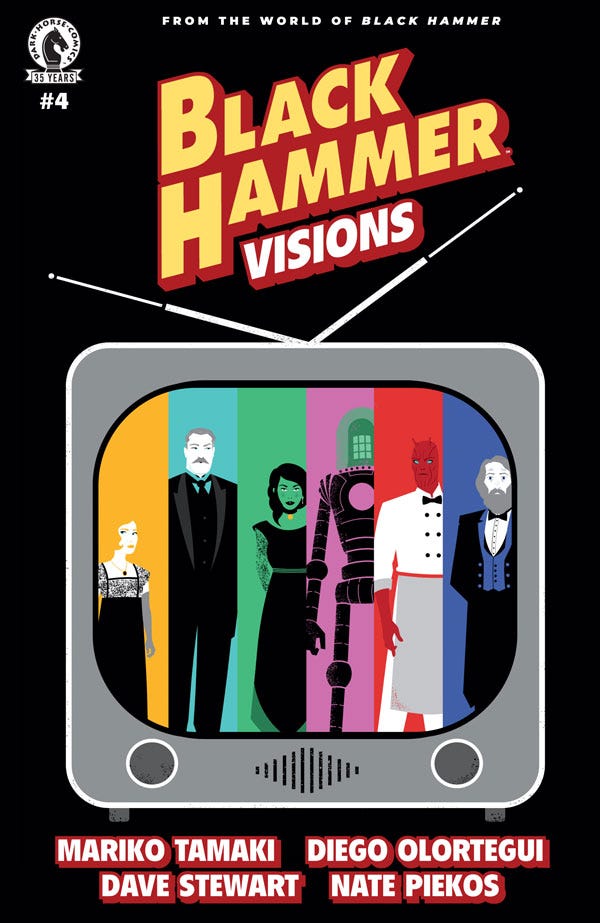 Won't see heat now but could long term if we get that movie or show after the studio announcement of this property but it's also just a great read with great art. The first volume is still strong on the secondary but seems to be cooling off a little after books were hitting peak prices, particularly issue 1 and issue 2.
Canto & City of Giants #2 (of 3) continues this 3 issue story arc.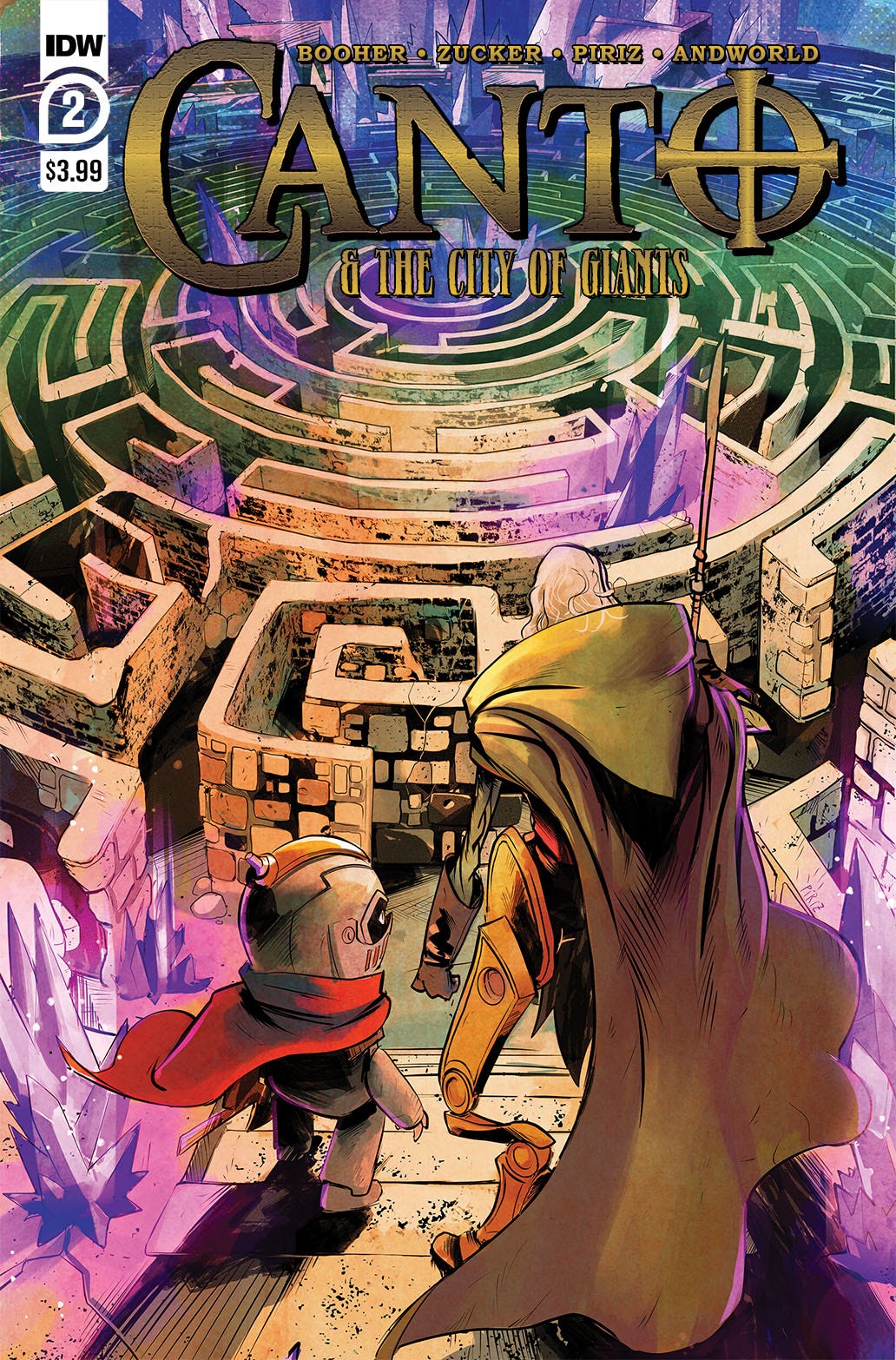 Geiger is a new Image title off to a great start. I've read the next issue and I'm happy to report that I think most will still be on board after they read it themselves.
With great story comes demand. Geiger #2 hit stands and there's a few covers available:
Geiger #2 (Cover A - Frank & Anderson)
Geiger #2 (Cover B - Hitch)
Geiger #2 (Cover C - Asrar)
Geiger #2 (Cover D - Frank & Anderson)
If you missed out, you can still order the Geiger #1 (3rd Ptg) which is still available for pre-orders.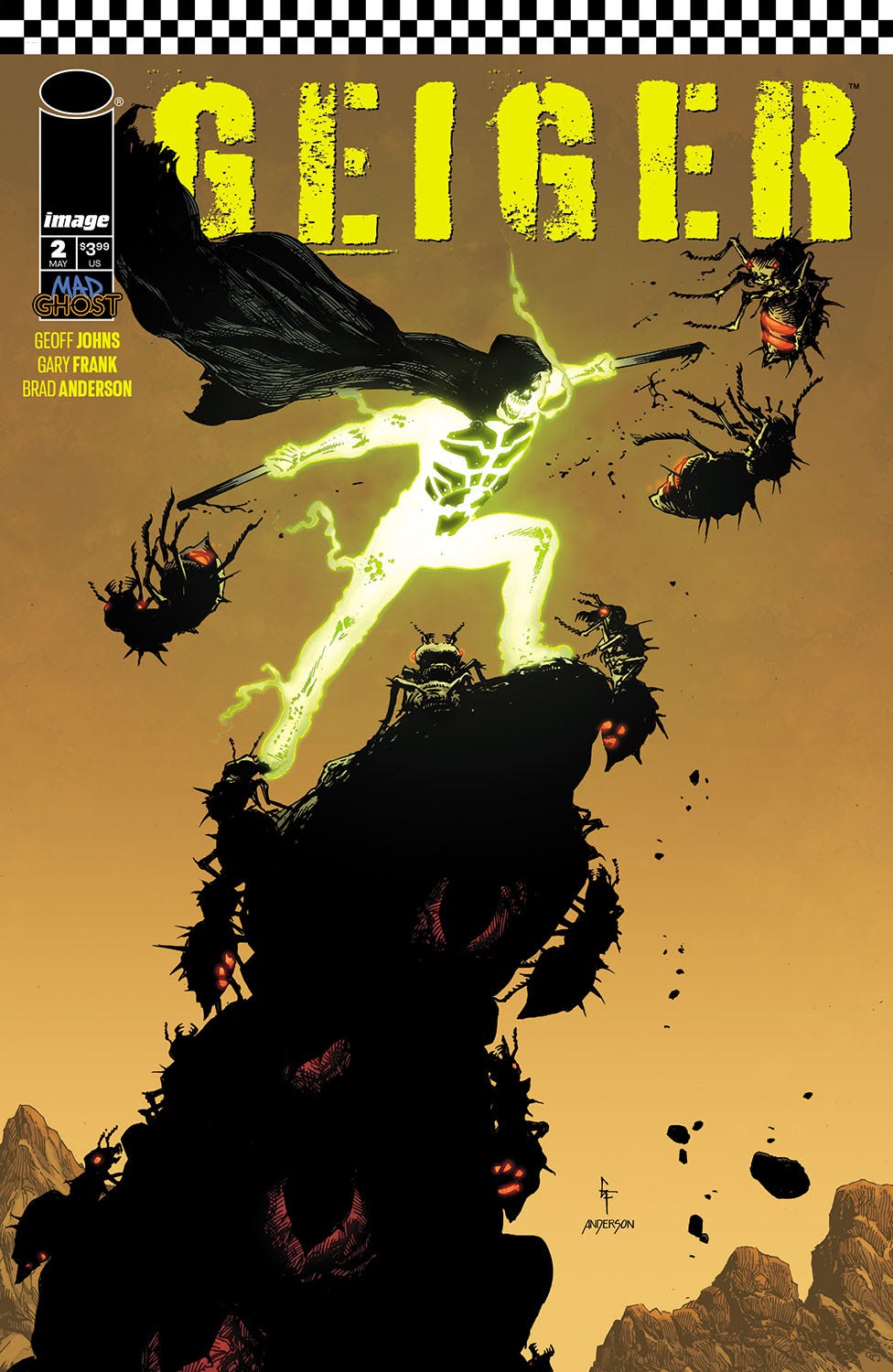 Time Before Time #1 is a new Shalvey book from Image. Great first read. I don't see this one taking off on the secondary though, at least not at first. Enjoy it for the story though for now.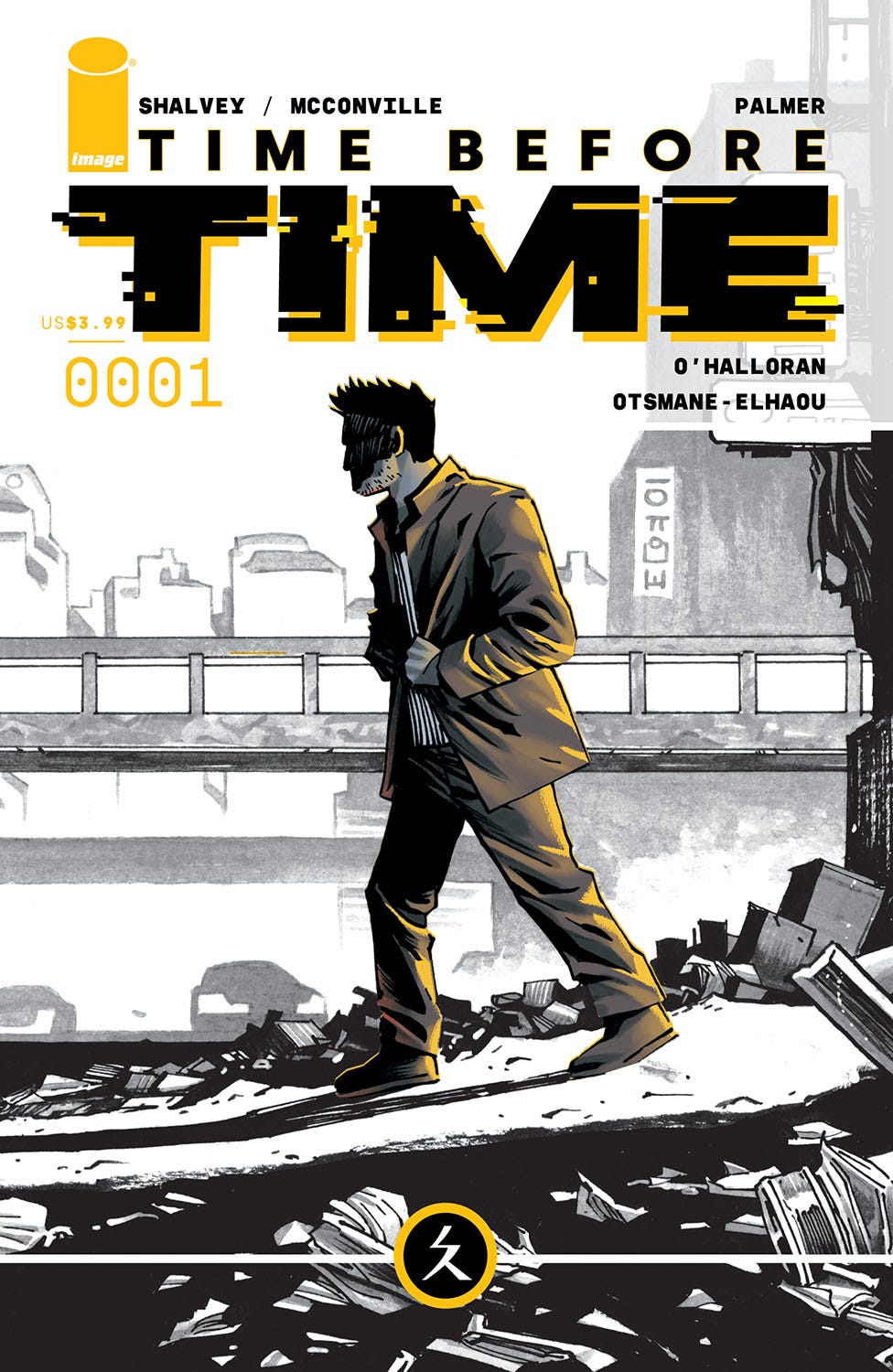 Silver City #1 is either going to be a great read or a dud for me, based on the solicitations. It's definitely a book I might have to skim first at the shop to see if I'm on board. The plot is nothing ground breaking so the story and art has to win me over. But worthy of a mention and checkout though.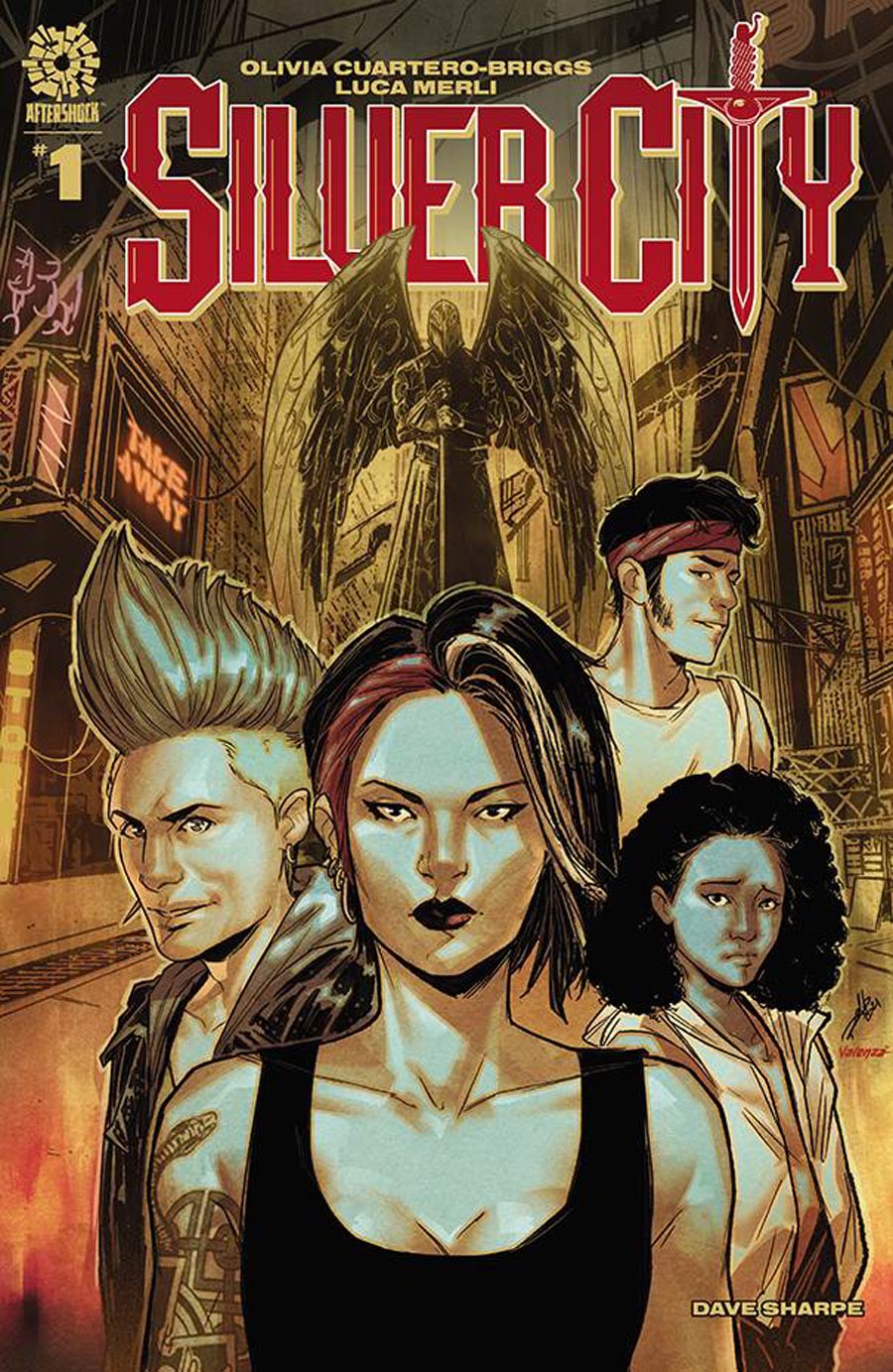 You Promised Me Darkness #2 is sold out at most online retailers from quick check. Likely under ordered at most shops not realizing it would be in demand from readers, collectors and flippers. Not a whole lot listed yet but definitely a book to pick up if you were able to snag the first issue.
I'm sure we'll see a second printing of this issue and you can pre-order a 2nd print of Promised Me Darkness #1 for those that missed out the first go round.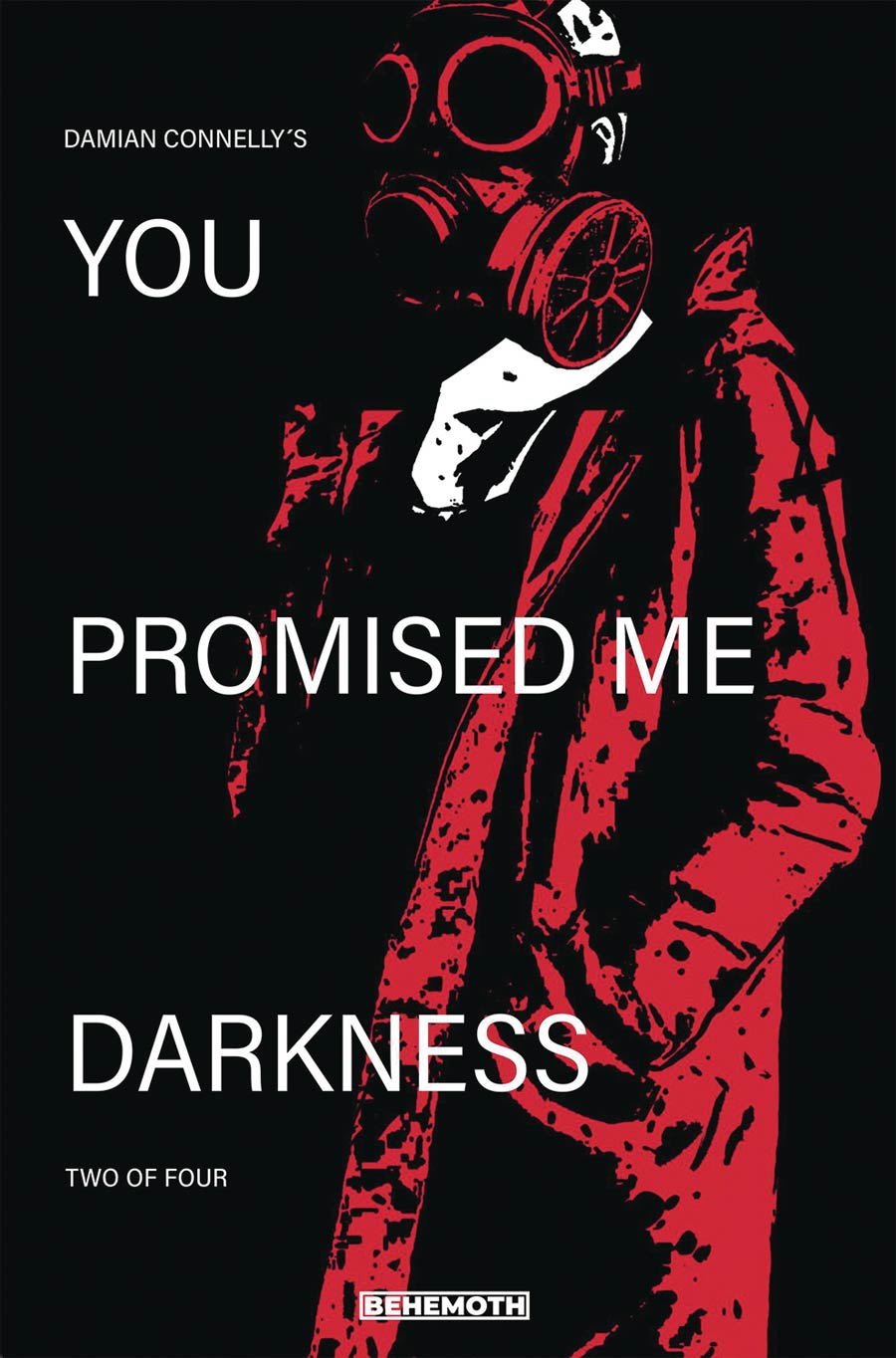 Now on with the dreaded "drek" pick, every writer and artists worst nightmare when it comes to selling their hard work.
The book(s) to avoid or not fall victim to in buying at inflated prices, whether it's false demand, pump and dump or out of FOMO.
Not to knock the artist but why did they pick this as the ratio variant for Time Before Time #1?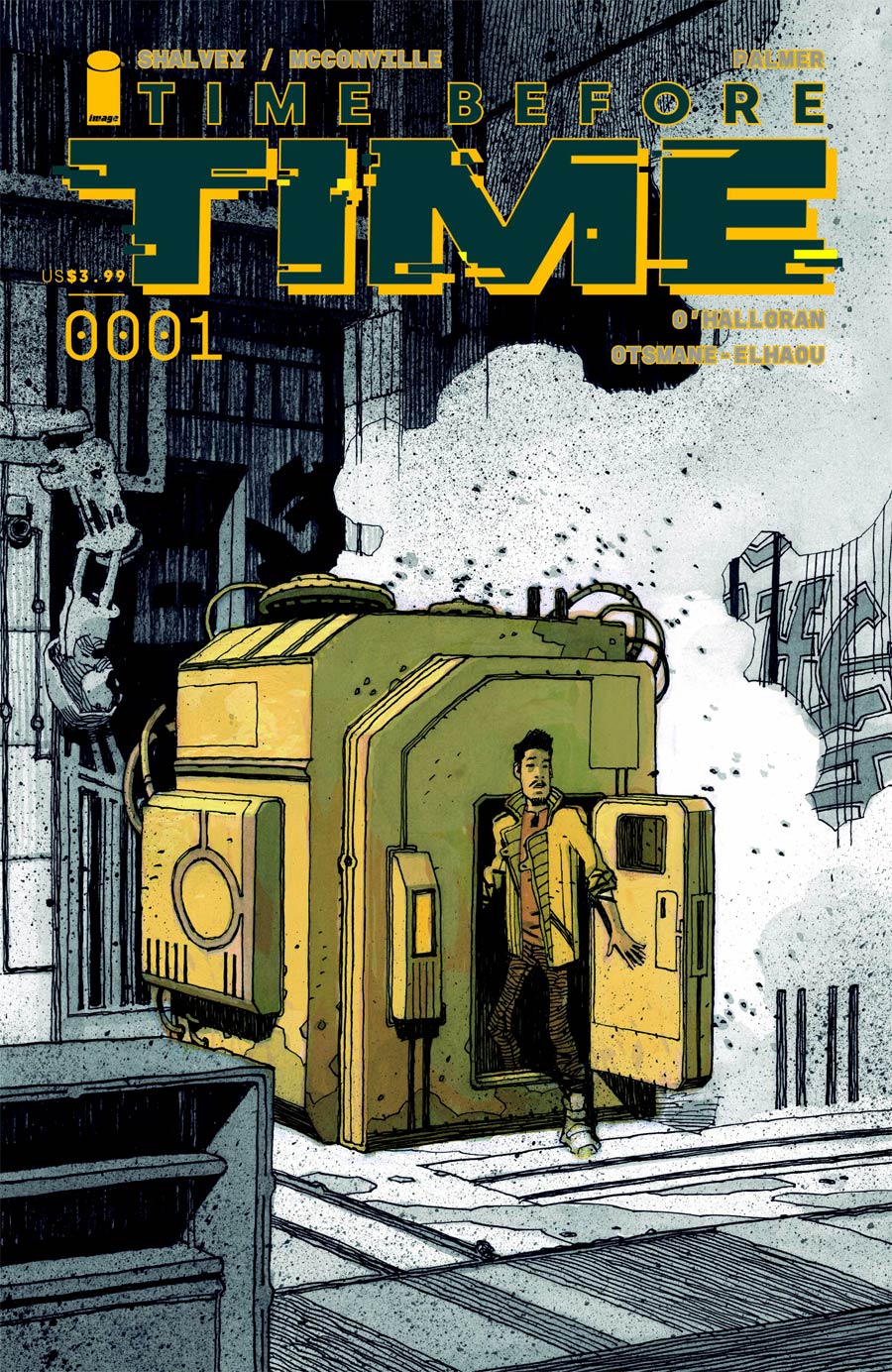 There is absolutely nothing special about this cover. Do not pay premium prices on this. This cover does nothing for the book if you ask me. Paint drying on the wall is more exciting than this cover. If you're gonna do a ratio variant that you charge premiums for, you gotta make them exciting, different and kick ass. This one is just meh… it's so meh, I wouldn't even use it for a regular cover. It'd make a great full page interior though… Sadly it looks like some have already paid $30 for this variant on some pre-sales. Sigh!