Deadline is legit. Still not a guarantee, but pretty solid reporting.
Just ordered some issues of world of wakanda for $1 each. Good gamble.
It's finally Afrikaa's time!
I guess thats how they set up Shuri to be the new BP…
Or explain Michael B didn't die at the end of BP

Could be A-Force as she was in that all women team shot in Endgame.
So begins the "Mighty Adventures of Tosin".
Tosin & Squirrel Girl Disney+ show…
.
.
.
.
TOSIN MY NUTS
Or we learn his full name is actually Pitocin, and his only power is inducing labor with pregnant women.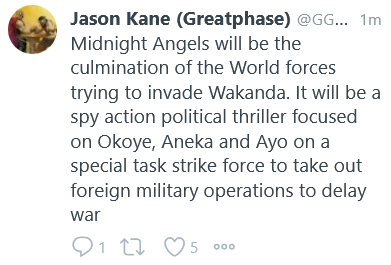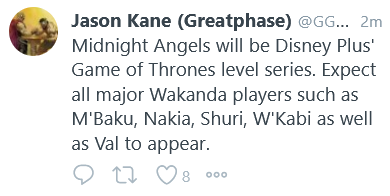 Love M'Baku character/actor.
I'll be up for that.