TFAW's latest store exclusive Shadecraft #1 is up for preorder and its something you want to look at.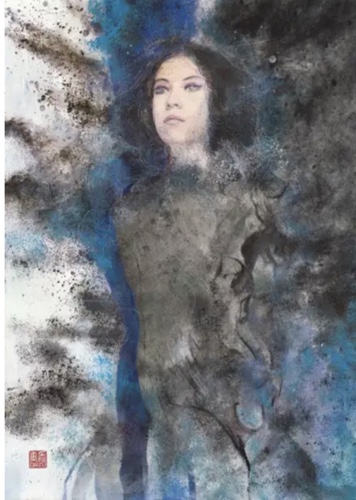 Limited to 500 copies and Hollywood Reporter announced the book was optioned today for Netflix. Great timing as the announcement came out just before the book went live.
Thiss TFAW exlcusive variant for Shadecraft #1 features cover art by the amazing Zu Orzu. It is an edition of 500, and comes bagged and boarded. It will be limited to 2-per-person for the first hour. Zadie Lu is afraid of her own shadow. She's a teenager, so she REALLY should have grown out of it by now, right? But something weird is happening in her small town. Zadie could swear the shadows are coming to life. Watching her. Trying to KILL her. But how do you fight something you can't even touch? And how does all of this tie into her FAMILY, of all things? From the creative team that brought you the Eisner-nominated SKYWARD, writer JOE HENDERSON (showrunner of Netflix's Lucifer) and artist LEE GARBETT (Captain Marvel). Join Zadie Lu as she ventures into the shadows to face her fears and discovers a legacy she never knew she had. REGISTER PITCH: The dark tones of Demon Slayer and Something Is Killing The Children meets a cast of contemporary teen characters not unlike VERONICA FISH and KELLY THOMPSON's Sabrina the Teenage Witch.